The Telus Corporation was founded as TELUS Communications, a holding company, in 1990 by the Alberta provincial government. The company was created to facilitate the privatization of the Alberta Government Telephones Commission, which was a crown corporation at the time. Five years later the company acquired Edmonton Telephones Corporation and became the sole telephone service provider in Alberta. In 1999, Telus merged with the British Columbia Telephone Company (BC Tel), changed their name to Telus Corporation and moved their headquarters to Vancouver, BC. This merger made Telus the second largest telephone company in Canada. In addition to phone service, the company provides internet access, entertainment, satellite and IPTV television.
Telus Customer Care Service
Telus takes good care of its customers. You can find help online, anytime, day or night. Select the topic you are interested in and click the link. Service is available in all ten provinces and three territories – wherever you live in Canada, Telus is there to serve you. You can contact the support team through live chat at any time. For email support, you must log into your account. The online help center is geared towards your location, for example, if you live in Newfoundland, you will be directed here.
You can call Telus about your mobility account toll-free at *611 on your TELUS mobile phone or 1-866-558-2273, Monday to Friday from 8 am – 10 pm and Saturday and Sunday from 9 am – 8 pm. Times are local to your province, so if you live in Ontario, the times are EST.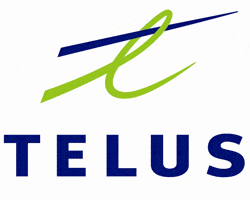 For home phone, internet and TV inquires, call 1-888-811-2323 toll-free, Monday to Friday from 7:30 am – 9 pm, Saturday and Sunday from 8 am – 8 pm and statutory holiday from 9 am – 8 pm, local time.Technical support is available around the clock, 24/7. Alternatively, you can write to:
TELUS Client Care at
PO Box 7575 Vancouver,
BC V6B 8N9
Hundreds of Telus stores are sprinkled all over the country, plus you can buy Telus products and services at many retail stores, such as GT Wireless and Blue Water Office Equipment. Use the store locator tool to find a convenient location near you.
Find out what's hot and what's yesterday's news by connecting with Telus on Facebook. Keep on top of the latest and greatest deals and discounts with Twitter and read all about what's trending on Google Plus. Whether you want to know what's playing at your local theatre or want to check the weather in Fiji, connecting with Telus connects you to the world.