TELUS is a Canadian telecommunications company that offers a variety of products and services throughout the country. For over two decades TELUS has expanded their portfolio to include internet access, entertainment, mobility, and television. The company caters to residential clients, businesses and large enterprises.
The Telus Corporation was founded as TELUS Communications, a holding company, in 1990 by the Alberta provincial government. The company was created to facilitate the privatization of the Alberta Government Telephones Commission, which was a crown corporation at the time. Five years later the company acquired Edmonton Telephones Corporation and became the sole telephone service provider in Alberta. In 1999, Telus merged with the British Columbia Telephone Company (BC Tel), changed their name to Telus Corporation and moved their headquarters to Vancouver, BC. This merger made Telus the second largest telephone company in Canada. In addition to phone service, the company provides internet access, entertainment, satellite and IPTV television.
TELUS offers so many services that having an organized technical support department is necessary to satisfy all clients. At the moment TELUS offers client support via email, phone, social media and live chat. They have many direct phone lines to specific departments as well as international phone lines available.
This article aims to familiarize you with all the important departments and their direct phone numbers. Instructions are also provided on how to reach TELUS's customer support representatives via live chat or social media. There are also some tips on how to solve problems on your own and avoid being put on hold.
Contact TELUS Support via Phone
Mobility Services: 1 866 558-2273 or dial *611 from your TELUS mobile device. You can reach a representative between 8:00 AM and 9:00 PM from Monday to Friday and between 08:00 AM and 05:00 PM on weekends
Internet and Phone Services: 1 877 710-0404 you can dial this number between 8:00 AM and 6:00 PM EST Monday to Friday. This number is for all regions except Quebec
Business Connect: 1 844 626-6638 this number is available from 8:00 AM to 5:00 PM Monday to Friday for billing inquiries. Technical support is provided 24/7
Business ADSL Internet and Phone Services: 1 800 361-3311 you can receive technical support from this line 24/7 or call regarding billing and account issues between 8:00 AM and 5:00 PM on weekdays.
Business Fibre Internet & Business Optik TB: 1 877 352-0898 you can dial this line for billing and account inquiries between 8:00 AM and 5:00 PM on weekdays. For technical support regarding Fibre Internet and Optik TV, you can call 1 888 310-2267 which is available 24/7
Quebec customers: 1 877 520-1212 is a phone number reserved for Quebec and it is available from 8:00 AM to 5:00 PM from Monday to Friday. You can dial it for wireline information during the specified work hours or use it for technical support assistance 24/7.
TELUS also has phone lines set up for international callers and for callers from within the US. Technical support is available 24/7 on both lines. For general enquiries the lines are open from Monday to Friday between 9:00 AM and 10:00 PM and on weekends between 9:00 AM and 8:00 PM.
International Number for TELUS Mobility: +1 416 940-5995
US number for TELUS Mobility: 1 866 771-9666
Support Callback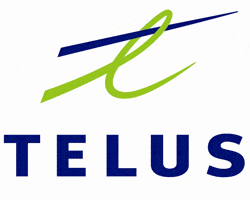 This interesting feature from TELUS allows customers to submit a request and wait for a support member to call them. You can fill the form with the required information depending on your status. The forms have different fields for residential clients and businesses.
After filling out your information, you have to choose one or more products or services you need help with.
Mobility
Bundles
Internet connectivity
Cloud phone solutions
Cloud contact center solutions
GPS, M2M
Email, web Hosting, and collaboration solutions
Cloud and managed IT services
Security solutions and consulting services
Push to talk
Toll-free, long distance, and fax
Other
To further narrow down what department is best suited to help with your problem, you can tick a few more options.
Billing and account queries
Renewals
Account or product cancellations
Technical support
Faults and repairs
Other
All of the previously mentioned options can be connected. There is also a text box which you can use to add more specific details about your issue. Once your request is submitted it can take up to 48 hours to receive a response. Because not all departments work weekends, the 48 hours response time is calculated in business days.
Contact TELUS Support via Email
You can track or ask for additional information on the status of your orders. You can do so by sending an email with your order confirmation number to TELUSorders@TELUS.com.
Contact TELUS Support via Live Chat
You can choose between two main categories: Mobility, home (residential). Each of them has a list of topics you have to choose before you can start your conversation.
Mobility
Login and registration
Technical support
Buying or upgrading a phone
Billing or customer service
Home
Login and registration
TV technical support
Internet and email technical support
Home phone technical support
Satellite TV technical support
Billing or customer service
Once you've selected your topic, you will also have to provide your name and contact number before being assigned a representative you can chat with. The live chat feature is not for relocation or cancellation services.
There is no TELUS live chat support for businesses. Only email and direct phone lines are available for businesses and large enterprises.
Contact TELUS Support via Twitter
The official social media support page for TELUS is @TELUSsupport. Customers can tweet and send private messages to communicate with a human representative. The hours of operation are from 04:00 AM to 10:00 PM PT Monday to Friday and 08:00 AM to 04:00 PM PT on weekends.
A link to TELUS's official forum is also provided on their Twitter page.
Browse Support Articles
The TELUS support page offers many guides and articles dealing with already solved common issues. Browsing through them or using the search feature can save you a lot of time. Some of the topics can come in handy especially outside of live customer support hours.
The TELUS Neighbourhood is similar to what other companies refer to as a community forum. On TELUS's forum, you can talk with and ask questions of other members, clients as well as staff members. The forum expands on many of the topics found on the support page, and it also deals with any new issues that may come up.
Language Support
TELUS offers English and French support for their entire website, including the support page. To switch between languages and regions, you can use a button in the upper right corner of the website.
Telus outages and problems
Is Telus down? Here is a chart of the current state of the services. The blue line represent the number of reports submitted by our users over the past 24 hours, compared with the number of reports submitted last week (grey line).