The Canadian telecommunications company Telus was founded in Edmonton, Alberta, in 1993 by the government of Alberta as Telus Communications, to privatize the Alberta Government Telephones Commission. At that time, they supplied most of the telephone service outside of Edmonton.
They offer a wide variety of services, such as internet, voice, healthcare, and IPTV television. In 1995, they bought the Edmonton Telephone Corporation, which was the majority provider of telephone service for the city of Edmonton. This move made Telus the only provider of telephone service in Alberta. In 1996, the public was introduced to Telus as its consumer brand, replacing both of its competitors. The British Columbia Technology Industry Association counts Telus as a member. The current CEO is Darren Entwistle.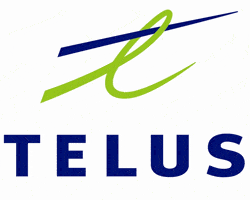 The company has two segments: Wireless and Wireline. With over 13.5 million subscribers, its connections include 9 million or more wireless subscribers, 2 million high-speed Internet subscribers, 1.2 million wireline residential network access lines, and over 1 million TELUS TV subscriptions.
Between 2000 and 2019, Telus rolled out its next-generation fiber-optic network. This investment was more than C$51 billion in B.C. alone. In October 2019, Telus bought home security provider ADT Inc's operations in Canada for C$700 million.
Telus has an international segment called, appropriately called Telus International. This faction of the company provides businesses with a global contact center and processes outsourcing services to financial services, consumer energy and utilities, and consumer-grade electronics and gaming.
In 2008, Telus was awarded by Mediacorp Canada Inc. as one of British Columbia's Top Employers. The Vancouver Sun, The Province, and the Victoria Times-Colonist reported this.
Telus commits to inclusiveness and diversity. The company embraces different perspectives and ways of thinking. Better solutions, insights, and developments are a result of this culture. Their strategy is to "unleash the power of the internet to deliver the best solutions to Canadians at home, in the workplace, and on the move."
Real-time Telus problems and outages
Is Telus down? On this page, you can find the latest problems involving Telus as reported by our users. Thanks to our technology, we are able to detect Telus problems in real-time and locate the exact location of the outages, as experienced by our users.

Check the statistics below to see if you are the only one experiencing problems with Telus in your area.
Most common problems reported in the last 48 hours
The table below shows the most frequent problems reported in the last 48 hours by Telus customers.
Are you currently experiencing problems with Telus? Share your thoughts, tips, and frustrations with others using the form below.