LightintheBox is an online retail company that delivers products to its customers in over 200 countries around the world. It offers products through Light in the Box websites as well as other websites which are available in 26 major languages.
It has three main categories of products that the company offers to online users: apparel, small accessories and gadgets, and home and garden. The most interesting feature about the business is its innovative data-driven approach which allows you to order customized products like apparel.
Quji (Alan) Guo, Xin (Kevin) Wen, Liang Zhang, Jun Liu and Chit Jeremy Chau together founded the company in June 2007. For the following one year, the company operated as Light in the Box Limited. In March 2008, the owners reconstructed the company as Lightinthebox Holding Co. Ltd, incorporating it into a holding company. The company optimized China's manufacturing and supply chain resource to provide a large range of products to customers all around the world.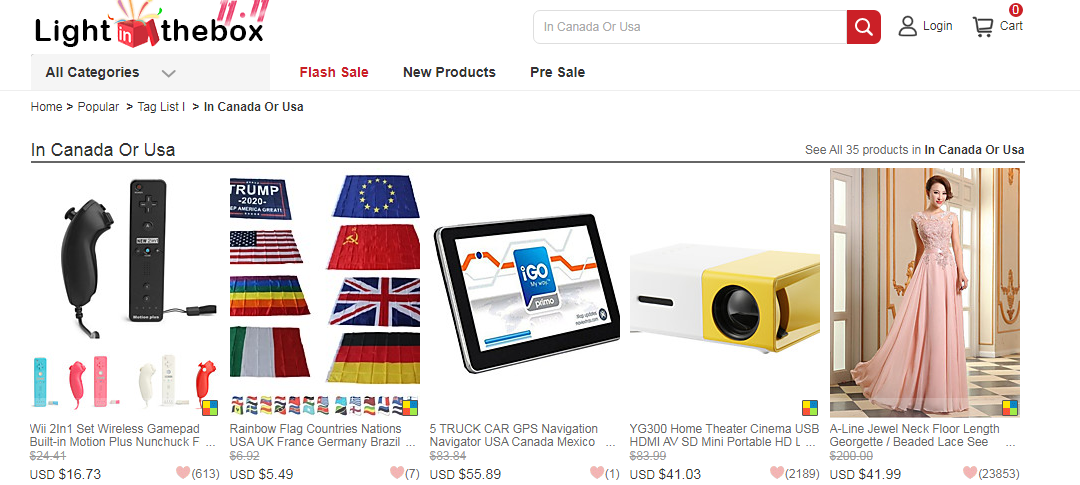 On June 6, 2013, the company opened for trading on the New York Stock exchange for the first time. In 3 months of trading on NYSE, LightintheBox made $72.2 million total revenue by serving 1.2 million customers in the second quarter of the year 2013.
The company allows the customers to use online platforms like Google and Facebook to browse through and purchase a wide range of products. It also allows its customers to make payments by credit cards and electronic payment platforms like PayPal.

The company then delivers the products through famous international couriers such as UPS, FedEx, and DHL. With that kind of outreach and brand identity, it's no surprise that Light in the Box provides outstanding customer service to its customers in different countries of the world.
LightintheBox Customer Service
Electronic businesses can be especially challenging as building trust among the online customers on a global scale requires high-quality customer service and prompt responses . Ever since its inception, LightintheBox has expanded in size and sales. Despite its growth, the company has managed to provide the highest quality of customer service and support to its customers.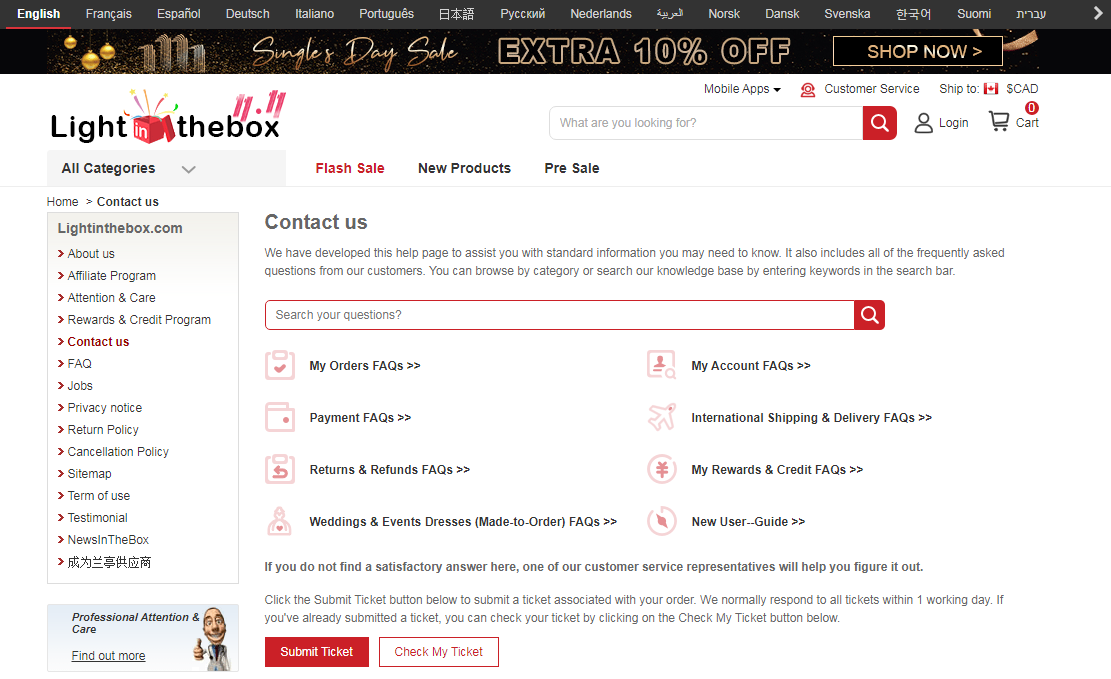 LightintheBox Contact Options
The official website of Light in the Box has a contact page which provides its customers with various options to reach out to the company regarding their queries and problems.
The contact page provides different categories to choose from for finding answers to the frequently asked questions about accounts, orders, shipment, and return policy. Customers can also use the search bar to enter keywords for quick search.
Submit a Ticket
If you are unable to find an appropriate answer for your query, you can contact a company representative for more information. For this, the website's contact page features an option where you can submit a ticket. By clicking 'submit ticket,' you can send a query regarding your order. A company representative will then reply to your queries within one working day. You can check the response on your ticket by clicking on 'check my ticket.'
Live Chat
If you are looking for a more prompt response, you can use the Live Chat of the company for pre-sales queries or queries regarding your order. By clicking on Live Chat, you can chat with a customer care representative who can help you solve your problem or provide you with more information.
Order Details Page
The My Orders section on the LightintheBox website is a quick and easy way to contact with the company regarding your order. Once you have logged into your account, the order details page provides help links all over the page to contact customer service for queries regarding any of the phase of your purchase such as order, shipment, payment, etc.
Testimonials
The official website of the Light in the Box also has a section of testimonials of its happy customers. It allows the customers to share their experiences along with pictures, videos, and words on the website. You can share your story or go through others' testimonials to get reviews regarding their purchase experiences.
LightintheBox Mobile Apps
The company also offers LightintheBox mobile applications for Android and iOS users. By downloading these apps, you can easily browse through different available options and purchase a product from anywhere and at any time. This can make your purchase experience with the company a whole lot easier and quicker.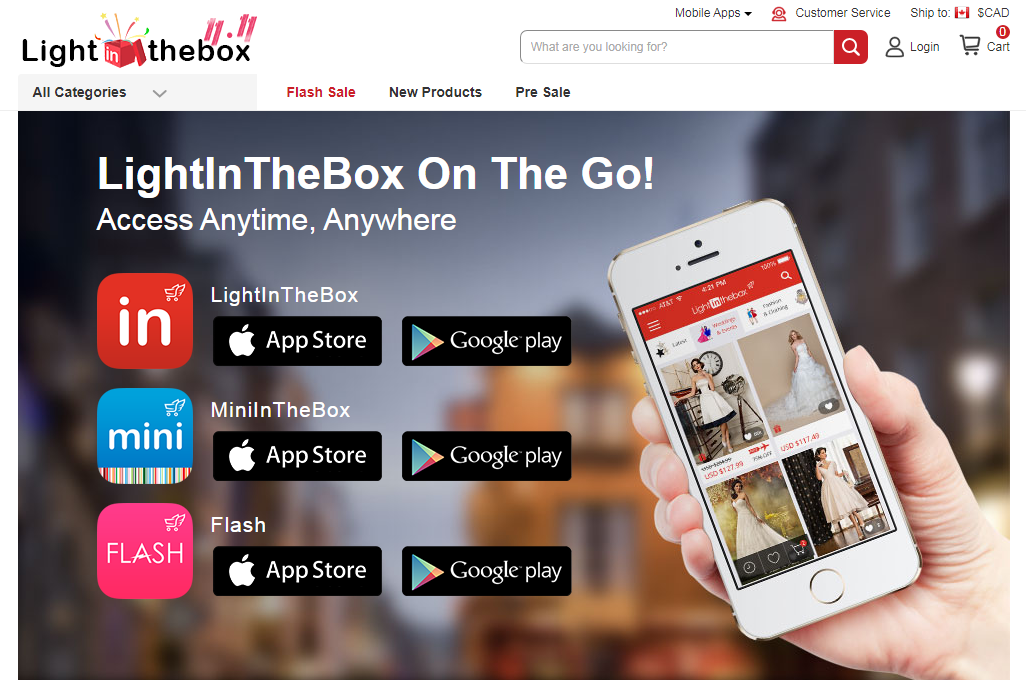 Join LightintheBox Online Community
With an outstanding global approach and high standard customer support services, LightintheBox has also established an interactive online community for its customers on different social media platform.
You can become a part of this community by joining Light in the Box on Facebook, Twitter, Instagram, Pinterest and YouTube. It provides a wonderful opportunity of online interaction and engagement with other customers around the world. The company also offers its customers to subscribe to their Newsletter and get exclusive offers.
With a huge global market, LightintheBox has worked very effectively to provide top-notch customer services to its customers worldwide. The company also offers a site map section on the website to help its customers browse through different categories of products listed under separate headings. You can use this article as a comprehensive guide for all the information regarding customer services that the company offers exclusively to all its customers.