UPS is one of the oldest shipping companies in the world. Established in 1907, UPS has been delivering packages and supplying customer options for more than 100 years. UPS first began operations in Canada in 1975, and it has been delivering around the globe ever since. More than just a package and logistics service, UPS offers solutions for small businesses, shipping, and international trade.
UPS headquarters for Canada are located in Burlington, Ontario. UPS Canada employs more than 11,000 people. UPS Canada makes it easy to ship and receive packages with more than 1,100 locations, including UPS stores, drop boxes, customer centers, authorized shipping outlets, and UPS Access Points.
The UPS website is a great resource for most questions you may have. The official website provides a wide range of options through the support tab, some of which include the ability to track your packages, estimate shipping costs, research billing and payment, and technology support. You may find all of these options and more under the support tab. For easy access to tracking packages, visit this link directly.
While the website should answer most of your questions, you may find you need to speak with someone over the telephone. In the event that this occurs, you may contact UPS at one of the appropriate numbers listed below. (Note, additional charges may be incurred from your wireless or local phone provider).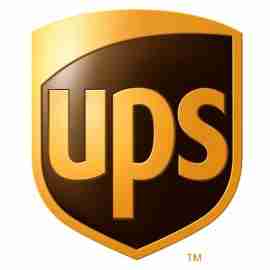 For inquiries regarding Domestic Services within Canada
English – 1-800-PICK-UPS (1-800-742-5877)
French – 1-800-PICK-UPS (1-800-742-5877)
Regarding International Services which originate within Canada – 1-800-PICK-UPS (1-800-742-5877)
International Air Freight (import/export – shipments over 330 pounds or 150 kg – this is pricing only) 1-855-3050-UPS (1-855-305-0877) or email at UPSAFquote@ups.com
If you need to reach UPS regarding UPS Supply Chain Solutions, you may visit this link.
For Technology Support, such as using your thermal printer, downloading the billing tool, and using the developer resource center follow this link.
Should you need to contact UPS via traditional postal, you may utilize this address
UPS Canada
1022 Champlain Avenue
Burlington, ON L7L 0C2
Canada