Mark Zuckerberg turned into a Silicon Valley mogul almost overnight with Facebook. The company is now one of the most valuable tech companies in the world and it acquired a number of promising tech startups along the way, including Instagram.
The company policy is to keep almost everything online, which is one of the reasons why Facebook customer service is a bit different than what other companies have to offer.
Further down in this article you will find the online resources that Facebook puts at your disposal which should help you fix your account issues, learn how to use certain features, and provide you with the necessary information needed to run successful ad campaigns.
How to contact Facebook, the complete guide:
Accessing the Facebook Help Center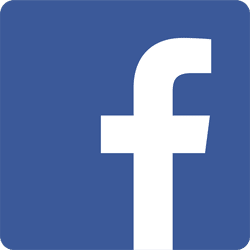 Whenever you have a problem with your account or you have questions that need answered, regardless of the topic, you'll have to use the Facebook Help Center. The easiest way to access it is by clicking the question mark button in the top right corner of the toolbar.
From there you can click on the help center link to get to this page. This is where the most commonly asked questions are answered. These include information regarding changing your name, relationship status, password, notifications etc.
The top toolbar is split into different sections.
Using Facebook
Managing your account
Privacy and safety
Policies and reporting
Each link will redirect you to a separate page that has multiple answered topics relevant to that category. You also have a 'Support Inbox' button which you can click to open your support or help center conversations history.
Report a Problem
If you want to report an issue, you have to use the same question mark button from your toolbar in order to bring up the menu. At the bottom of the list, you'll have another button called 'Report a problem' which will prompt you with a dialogue box with 4 choices.
General Feedback
General feedback is used to report just about anything outside the other three categories. You can share your positive thoughts, make suggestions, or complaints about something else entirely. This is perhaps the most used report category outside of abusive content report.
Payment Issue: Go here if you think you've been incorrectly charged. This is mostly related to Facebook ads.
Something Isn't Working: This is what you should select if certain Facebook features or account features aren't working properly.
Abusive Content: Choosing this option lets you report harmful content, spam, or policy violations.
What About Phone or Email?
There's been a lot of speculation online on whether or not there is a customer support line that you can call if you're having problems. Despite what many people believe that Facebook has a 24/7 call center, this couldn't be farther from the truth.
The reason most phone numbers found online turned out to be dead-ends is because Facebook's policy regarding customer service is centered on online communications. You either exchange emails or private messages with customer service representatives or you use the help center and sift through the many resources and fix the problem on your own.
You can contact the Facebook corporate offices at the following US phone number
1-650-543-4800.
The address is also public:
1 Hacker Way
Menlo Park,
California 94025
You could forward any business proposals or general feedback to the corporate address. Keep in mind that due to the nature of the online-focused customer service, most likely any complaints or suggestions won't be taken into consideration and it's even more unlikely that you will receive a reply.
Facebook Support for Businesses
If you want to access the resource list for Facebook business self-help, you have to access the Additional Resources for Advertisers. On this page you'll find information on how feedback is collected and how it's used.
You can use this form if you want to report a problem with advertising or a bad purchasing experience. You can also attach a file if it's relevant to your problem. Just keep in mind that you won't receive a reply when you submit feedback.
The content is presumably used to improve future Facebook experiences regarding that topic.
You may also access the Resources Page if you're looking for more guides and self-help tools. One of the links opens up a list of troubleshooting topics dedicated to Instagram users.
Billing
This page has extensive information on payment methods and how you are being charged. It will also help you understand ad charges and your payment history.
Creating Ads
Creating successful ads doesn't come easy to everyone. Instead of browsing through hundreds of online articles, you can access all the necessary information here to create your own profitable Facebook ads.
Ad Performance
On this page you can find all of your ad analytics. You can also check to see why an ad wasn't approved or why it's under review.
Ad Management Tools
The information on this page should help you make sense of the Ads manager and Business Manager Tools.
My Business Page
This page contains information on how to manage your Facebook business page.
Reporting
This is where you'll find the necessary information on how to make sense of advanced metrics provided by Facebook to business customers. It should also help you figure out how to improve your ad campaigns.
Final Word
Facebook is without a doubt the largest and most successful social media platform used by both regular people and businesses. It's used for everything from getting in touch with old high school friends to running political campaigns.
However, Facebook makes a lot of effort towards encouraging its users to use the online resources and help themselves. This self-help first policy can be the source of a lot of controversy in the community.
It's understandable that there aren't nearly enough Facebook employees that could deal with the huge amount of incoming traffic. But, a lot of users are still upset that they have to go through plenty of hoops and online forms to contact a customer support human representative, instead of having the option to pick up the phone.
Is Facebook down? Outages and problems timeline
Is Facebook down? Here is a chart of the current state of the services. The blue line represent the number of reports submitted by our users over the past 24 hours, compared with the number of reports submitted last week (grey line).