PayPal is one of the most popular electronic payment platforms in the world. It processed 6.1 billion transactions in 2016. Big and small companies, as well as personal users, trust PayPal every day to conduct secure transactions worldwide.
In Canada, new legislation is being passed that allows companies that use PayPal to be audited. If you are an owner in need of some assistance, you might need some help navigating the customer support center. Whether you have legal questions or just account-related issues we are here to help guide you through the process.
We will present you with an overview of PayPal's support infrastructure and the ways which you can contact them.
Support for Members
The best way for you to get all the information you need is by signing into your PayPal account. Basic help topics are available to everyone but there are some limitations for people that are just visiting the website. Once logged in, you will see the link to the Help page on the top menu.
You can also use the link to the contact page if you scroll to the bottom of any page. Once there you will have access to three customer support features. One option is straightforward and the others are more tutorial oriented.
Calling Customer Support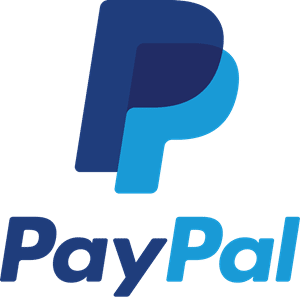 Phone numbers: 1 877 569-1116 for English and 1 855 477-1170 for French 00353 1 436 9111
This page has a very straightforward design. It lists the telephone number you can call. It will also give you a one-time use, six digit security code. This expires after 60 minutes so if something comes up and you can't make the call you will need a new code. You can't get through to customer support via phone if you don't have an account.
You can reach customer support by phone between 05:00 – 20:00 PT from Monday through Friday and between 06:00 and 18:00 on the weekends. PayPal makes it clear that they will only discuss an account on the phone with the account holder, so you can't have someone else do that for you as they will ask for more than one proofs of identity.
Common Questions & Help Topics
A common practice for most of the busiest online companies is to provide customers or users with a list of pre-solved problems for faster results. If you are having issues such as a lost password, sending and receiving funds or want to make a formal complaint, there are links already set up with the information you'll need.
There is also a list menu titled Help Topics that allows you some freedom of customizing your question. On the right side of the page, you will find the topics that cover the most common issues that PayPal users encounter on a daily basis. Whether its account or payment related it's all there.
Once you choose a category you will be redirected to a page that has many links to articles addressing problems in that category. If you want to customize a question, even more, you can use the search box. There are no advanced filters you can use on it, but whatever you type will be crosschecked with all PayPal customer support resources.
Resolution Center and Message Center
This part of their help center is designed so that you can have a quick way to report a problem regarding a transaction. If you want to resolve a dispute with someone or want to complain about a transfer or another user you can select the transaction you want, click on the details link and then click on "report transaction."
From this page, you can also monitor all disputes that you are involved in. You can also access the menu center and check if anyone has sent you a private message. At times, you can also receive answers to your support questions via private message.
The inbox and the sent messages tab are located on the top left corner of the page. Once you have selected which ones you want to view, everything will be displayed on a list. You can also click on "compose" and send a message directly to customer support.
You will be asked to fill in a topic field and a sub-topic field. After both are completed, you can write your message and hit "Send." The reply time varies quite a bit.

Social Media
Another alternative way of starting a conversation with a person in charge of customer services is through the official PayPal social media pages. You cannot access them via the support center. However, once you follow the pages on your own, you will be able to get notifications on what's new, and have a new way to reach the support staff.
Twitter
If you have a Twitter account then it's as easy as sending a tweet or message to @AskPayPal. Just be careful not to share secure information via tweets. It's best to keep such conversations in a private message. The reply time should not be long considering there are no staff members working live chats outside of social media.
You can also send a tweet via @PayPalCA which is the official Canadian profile. This, however, may not be as effective as using the dedicated support page. Be wary about what information you post about yourself or your account. Private messages are only viewed by staff, but tweets are seen by every follower.
Facebook
The official Facebook profile for PayPal can also be used as a means to get your questions answered. Although Canada doesn't have an individual profile page like its Twitter counterpart, you can still use the international page. You can post on the community wall or send a private message and wait for a response.
If the issue can be resolved quickly it will probably happen on the spot. If not, then further instructions will be provided by a support representative on how you should proceed.
Since PayPal doesn't offer live chat, social media is your best bet at having a one-on-one conversation with a dedicated representative. If you don't have the luxury to call, reaching out through social media is worth a try.