FedEx is one of the top and among most prestigious and trusted package delivery companies for letters and parcels of all sorts, shapes, and sizes.
FedEx's infamously entered pop culture with the emotionally gripping real-life story of a FedEx employee who survived after being stranded out at sea which was brilliantly portrayed by Tom Hanks in the 2000 movie, Cast Away.
FedEx is originally an American courier delivery service which serves countries all across the world. Their headquarter is located in Memphis, Tennessee. It was founded in 1971 as the Federal Express Corporation which was the original name until it was shortened to FedEx in 2000.
FedEx came to Canada and started FedEx Canada in 1987 as Federal Express Canada Ltd. with headquarters in Mississauga, ON, and other hubs in Vancouver, Toronto, and Montreal.
FedEx Canada is run by Lisa Lisson. She is the president of the company and presides over a workforce of 6,750 employees, 2,277 fleet vehicles, and 21 aircraft which collectively cater and service 22 Canadian airports. FedEx Canadathus has one of the largest footprints among all courier and parcel services in Canada.
Because of that, FedEx Canada takes its customer support services very seriously and the number of in-depth and comprehensive FedEx customer support options on their website are some of the best in the industry.
This is because FedEx Canada values its customers and knows that problems that need timely responses can arise at any time. Therefore, they aim to provide the best customer support services.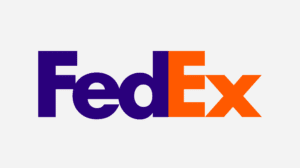 Customer Support
FedEx Canada offers a number of FedEx customer support options on its websites and whether you'd like to make a call, send an email, communicate through social or even virtual assistants, you are covered in a number of ways when you visit their website.
Let us now guide you through the many FedEx customer support options you will have at your disposal:
Tracking
One thing which is common amongst customer support systems of most courier services and will certainly not be found lacking in a name as big as FedEx Canada is the parcel tracker.
This can be found front and center on the website when you first open it up and it offers multiple options. You can track either a single parcel or multiple parcels which you can even add up in a queue and see the respective progress for each of them.
This is an extremely useful feature by FedEx customer support since most courier services don't allow for multiple tracking. This massively saves on time and provides convenience to customers.
Call Center
FedEx Canada realizes the importance and value of always being available and open to its audience for questions, problems, and queries. In other words, FedEx won't leave you hanging. When no help may be forthcoming, FedEx customer support call centercan save the day.
FedEx Canada offers 24-hours helpline service that is available its customers 7 days a week. It can be contacted at two main numbers:
1.800.463.3339
1.800.238.4461
Apart from this, there is a more specialized helpline number for more technical FedEx customer support which is available from 7 am to 10 pm CT. This helpline can be reached on:
1.877.339.2774
Virtual Assistant
Like many respectable brands and businesses, FedEx Canada also offers an always present virtual assistant to help out and assist its customers. The virtual assistant can be found right when you land on the FedEx customer support page.
The virtual assistant can be asked about all sorts of problems or any concerns or queries that you may have in mind. You can rest assured that it will instantly by its virtual assistant.
Social Media
FedEx Canada also has a number of social media handles on which it can be reached. The importance of social media handles for such businesses which are engaged in direct dealing with customers and individuals cannot be understated.
They present an even faster and direct line of communication than traditional helplines or emails.
You can directly interact with FedEx customer support through messaging, tagging, tweeting, and commenting as they are all very fast avenues to stay updated and abreast on all the developments and news for FedEx Canada.
This holds especially true for Facebook and Twitter which are constantly updated to provide customers with the latest updates and communicate with them easily.
The main advantage of these two social media sites is that you can interact with the larger community of FedEx Canada's users and customers who may be able to solve your problems or lend their own insight.
Email
If despite all this, you do not find a solution then by following this page, you can send an email which is in-depth and fully explains your problem to FedEx customer support.
There will be a number of topics or subjects for you to choose from which can help you narrow down the focus of your problem or concern.
FedEx customer support's best is always scouring their emails for problems and queries so rest assured if you shoot them an email you will find results and solutions.
News
Lastly, FedEx Canada places supreme importance of staying informed and updated on all the latest developments and news. FedEx Canada tries to facilitate its audience as much as possible and has a dedicated news section where people can keep tabs on the company and what is happening with it.
The dedicated news portal can be accessed from this page.
Conclusion
This was a comprehensive and in-depth look at the FedEx customer support for FedEx Canada, one of the best and biggest in the world of courier services.
Rest assured if you have any sort of problem or query then chances are it will be solved in the first go as you can find sufficient support on the FedEx website. If that doesn't work, you can talk to a FedEx representative by calling at its call center.
This is another reason to trust this service with your parcels and letters!