Rogers Communications began as the Rogers Vacuum Tube Company, which Edward Rogers started in 1925. Today, Rogers is a major public communications and media company. The corporation is highly diversified since it provides wireless, media and cable services as well as communication and media solutions for businesses.
Rogers Communications mainly operates out of Toronto, but the company has smaller offices throughout Canada. The company's skilled and diversified staff totals around 26,000 employees who are ready to help consumers with high-speed internet, cable television and data networking services. Rogers also provides radio and television broadcasting services in addition to digital media, entertainment and multiplatform shopping services.
How to contact Rogers' customer care service
Rogers Communications makes it easy for its customers to get in touch. Canadian residents can reach the company toll free for various services.
For a new wireless account, call 1-855-877-3824. Customer service agents are available daily from 7 am to midnight EST.
For internet, home monitoring, TV or home phone assistance, call 1-866-210-4059. Agents will be staffed on this line daily from 7 am to midnight EST.
For pay as you go service, call 1-800-575-9090. This line has customer service agents available Monday through Friday from 8 am to 9 pm EST.
To reach the company for billing or payment questions, call 1-877-559-5202. Customer service representatives are staffed Monday through Sunday from 7 am to midnight EST.
If you are outside of Canada and within an international location, call 1-416-935-5555. If you are in the U.S., then call 1-888-764-3772.
For service in Cantonese or Mandarin, call 1-800-787-7953. This line will have someone staffed Monday through Friday from 9 am to 9 pm EST.
Existing customers can contact the company for most services 24 hours a day and seven days a week.
Existing wireless customers can call Rogers at 1-855-381-7835.
If you have internet service through the company, you can call 1-855-381-7839.
Customers who need TV assistance will need to call 1-855-381-7838.
For home telephone service, call 1-855-381-7836.
If you need to reach the company about your home monitoring system, call 1-855-381-7840.
If you prefer another contact channel, you can reach Rogers Communications through internet chat or by filling out the company's Share a Concern form. For detailed assistance, you may need to have an account with the company. Rogers Communications may require you to register with them and sign in before allowing you to gain access to detailed information. There are many stores around the country, so if you need to find one in your area you can use the store locator here.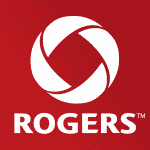 Use this list of websites for additional assistance from Rogers Communications.
The company's mailing address is:
Rogers Communications
333 Bloor Street East Downtown
Toronto, Ontario M4W 1G9, Canada
You can follow Rogers Communications on Twitter and like their Facebook and Google+ pages to stay in contact with the company.