Rogers is a Canadian service provider with over 10 million wireless subscribers. Their network is fast and constantly expanding. Wireless, home phone, TV, internet and home monitoring are the most sought-after products that Rogers offers.
Rogers Communications began as the Rogers Vacuum Tube Company, which Edward Rogers started in 1925. Today, Rogers is a major public communications and media company. The corporation is highly diversified since it provides wireless, media and cable services as well as communication and media solutions for businesses.
Rogers Communications mainly operates out of Toronto, but the company has smaller offices throughout Canada. The company's skilled and diversified staff totals around 26,000 employees who are ready to help consumers with high-speed internet, cable television and data networking services. Rogers also provides radio and television broadcasting services in addition to digital media, entertainment and multiplatform shopping services.
Their customer support service deals with so many customers on a daily basis that they had to offer multiple direct phone lines for multiple departments. They also make use of live chat assistance via their own website and from their social media platforms.
Contact Rogers via Phone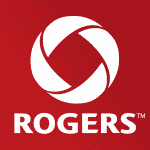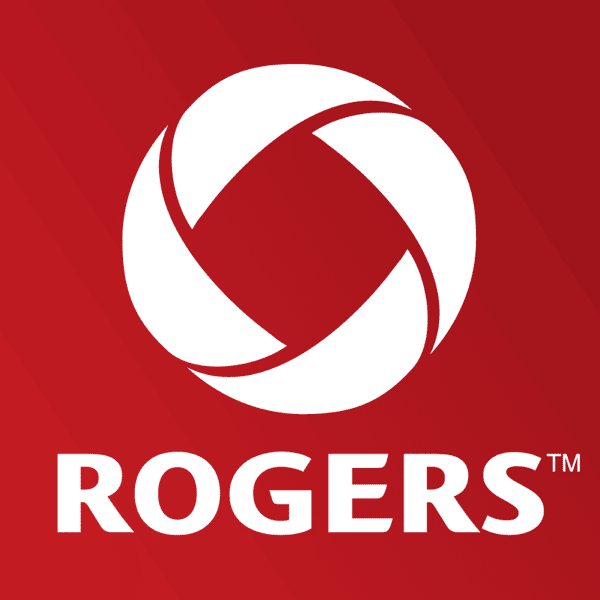 Rogers's contact page features five tabs. Each one of them, once selected, offers you direct phone lines to specific departments. Rogers has phone lines that deal with general inquiries, sales, tech support, billing, and dedicated lines for international callers and Cantonese and Mandarin language support.
These are all the numbers associated with Rogers's support staff and their corresponding departments.
New Products and Services
Wireless: 1 855 877-3824 from 0:00 AM until midnight EST every day of the week
Pay as You Go: 1 800 575-9090 from 8:00 AM to 9:00 PM EST Monday to Friday
Cantonese or Mandarin line: 1 800 787-7953 from 9:00 AM to 9:00 PM EST Monday to Friday
Internet, TV, home phone and home monitoring: 1 866 210-4059 from 7:00 AM until midnight EST every day of the week
Billing and Payments
Billing and Payments: 1 877 559-5202 from 7:00 AM until midnight EST
International calls:1 416 935-5555
Calls from within the US: 1 888 764-3772
Text message: You can also send a text from any Rogers's wireless device to 40019. This number is available for billing inquiries from Monday to Sunday between 9:00 AM and 8:30 PM EST.
Technical Support
Home Phone: 1 855 381-7836
Home Monitoring: 1 855 381-7840
Change Services
Add to Existing Services: 1 855 381-7834 Available from 8:00 AM to midnight EST on weekdays and from 8:00 AM to 11:00 PM EST on weekends.
Additional Questions
For general inquiries, you can also use 1 855 381-7834. You can also text Rogers at 40019 or call the previously mentioned Cantonese and Mandarin phone line. Calls made from international locations and the US can be for any issue.
Contact Rogers Support via Live Chat
Four of the support departments from Rogers offer live chat assistance. Once you select a department, a list of live chat options will be presented based on certain topics of interest. Not all departments offer assistance 24/7. Before you begin talking to an available representative, you will be asked to fill out a small questionnaire.
You name is always mandatory and depending on the department you will be asked either your phone number, wireless number or another means of verifying who you are as a customer. Once you fill in those fields, you can type in your question or describe your problem and press "start chat." You will receive a response once someone becomes available.
Billing and Payments – Live Chat Options and Schedule
Wireless billing and payment inquiries: Available every day from 7:00 AM to midnight EST
Residential billing and payment inquiries: Available every day from 7:00 AM to midnight EST
Outstanding accounts and payment Inquiries: Available from Monday to Friday from 7:00 AM to midnight EST, Saturday from 7:30 AM to 9:00 PM EST, and Sunday from 10:00 AM to 6:00 PM EST
Smart home monitoring inquiries: Available every day from 8:00 AM to 7:00 PM EST
Technical Support – Live Chat Options and Schedule
Smart home monitoring support: Available on weekdays only from 10:00 AM to 10:00 PM EST
Wireless, TV, Internet and home phone support: Live chat is available for all these services 24/7 every day of the week.
Change Services and Additional Questions– Live Chat Options and Schedule
Wireless: Available every day of the week from 7:00 AM until midnight EST
Residential: Available on weekdays and weekends from 7:00 AM until midnight EST
Smart home monitoring inquiries: Available every day from 8:00 AM to 7:00 PM EST
Contact Rogers via Social Media
Rogers uses two social media platforms to allow customers additional means to contact their support staff.
Facebook
Rogers's official Facebook page can be used to send a message regarding any issue you might have. Unlike contacting Rogers via phone, using Facebook means that you don't have to figure out which department to contact before asking questions.
You can use both English and French to have a conversation via private message on Facebook. Both social media platforms are active 24/7.
Twitter
@RogersHelps is the official Twitter support page for Rogers. You can tweet and send private messages to start a conversation with a human support representative. Reaching out directly on Twitter or pressing the Twitter logo on Rogers's "support page" has the same effect. You don't need to follow the feed in order to receive help.
Rogers Guides and Tutorials
A large number of guides and tutorials are offered on the Rogers "help & support" page. The topics are sorted by departments similar to how contact numbers are displayed on the "contact" page. Here are the departments that offer walkthrough articles.
Billing and accounts
Wireless
Internet
TV
Home monitoring
Home phone
Each of the above-mentioned departments will display the most popular topics first. If you want to know about something not listed in the first few links, you can use the search feature or simply click to display all topics associated with a department.
If you wish to expand on a discussed issue you can access Rogers's community forums. There you can have conversations with other members and support staff. You can post your own suggestions or ask new questions that haven't been covered already.
Language Support
You can view the Rogers website in English or French. Switching between the two is done using a button on the top menu of their site. Mandarin and Cantonese support are offered only to callers.
Rogers outages and problems
Is Rogers down? Here is a chart of the current state of the services. The blue line represent the number of reports submitted by our users over the past 24 hours, compared with the number of reports submitted last week (grey line).