Ebay was founded in 1995 in San Jose, Calif., but wasn't really up and running until 1997, when the company was officially named eBay. It is a global commerce platform that connects buyers and sellers from all over the world. Over the years the company has acquired several other businesses, making it the largest online marketplace in the world.
Ebay Canada was part of the company's global expansion, which began in July 1999. Today, eBay is available in 180 countries around the world. Ebay Motors was introduced in April 2000 and in June 2001, eBay stores were created. For just a few dollars a month, these stores provided an online presence business owners could customize to their own needs, without the cost or hassle of launching their own website.
eBay Canada customer care and support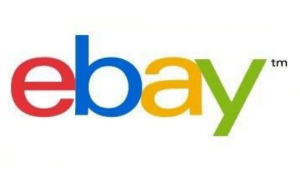 When you have a question about how eBay works, check out the Customer Service section. Here you will find answers to the most common questions, without signing into your account. For more detailed answers, you must be signed in or you can try the Resolution Center.
You can contact the company at eBay Headquarters, 2065 Hamilton Avenue, San Jose, California 95125 or call (408) 376-7400. On the contact page, you will also find links, email addresses and contact info for personalized customer support, media and press contacts, career contacts and much more.
When you are signed into your account, you have more contact options. You can call the company Monday to Sunday 5:00 am to 10:00 pm PT. Just click Call us, and you will receive a phone number. Sometimes you may get a one-time pass code to connect you with the right agent. Or, you can have an agent call you by clicking Call me. Other options include contacting the seller and asking the Community. The Community is where members can share experiences, ask for help or provide help to others. This is a great place for new members to learn the ropes and avoid making the same mistakes others have made in the past. It's also a great place to meet like-minded people and maybe pick up a few tricks of the trade.
Stay on top of the latest trends in buying and selling with the eBay Facebook page, follow the latest news and get the scoop on special deals on Twitter or keep in touch through Google Plus. Whether you want to get rid of stuff, start an online store or hunt for the best bargains available, there is no better place than eBay Canada.