Launched in 1995 by American entrepreneur Pierre Omidyar, eBay originally known as Auction Web is a global online auction and trading company. It is a multi-billion e-commerce market leader based in San Jose, California.
eBay provides services to individual vendors and small businesses across the world. It is one of the pioneer companies to establish and promote an Internet Website that links buyers of goods to sellers and services. From selling his first listing worth $14.83, Pierre has a net worth of $13.1 billion and the company had a market capitalization of $29 billion by end of 2019.
What started off as a hobby to earn extra money on weekends for Omidyar, later accumulated major earnings after the first online sale. Later on, he switched to a business account and started charging eBay users, a move that made it grow even more.
By 1996 eBay had grown to a multi-million business, it later diversified to selling plane tickets via a third-party licensing deal. eBay had accumulated two million transactions by 1997, and it received a $6.7 million fund from Benchmark Capital.
After the funding, it was officially renamed from Auction Web to eBay. In 1998 eBay got a public listing with a share price of $18, $4.7 million in revenues, and 30 employees. The stock price soared to $53 per share and Omidyar officially became a billionaire. Over the next several years, eBay focused on perfecting digital customer consumer services under astute management. eBay continued to gain popularity as more managers from reputable companies like Disney and PepsiCo came on board.
Over the last decade, eBay has refined its business model, vendors are able to register within a matter of minutes and start selling goods online. Vendors were charged an insertion fee and promotion fees to make products stand out, but bidding was free. At the end of a transaction, an amount of about 1.25% to 5% of the final price was charged, according to the item sold.
eBay easily earned its fees by notifying a seller when the auction price on their item was met or exceeded. eBay sells and buys everything, apart from banned items such as guns, Nazi paraphernalia and drugs.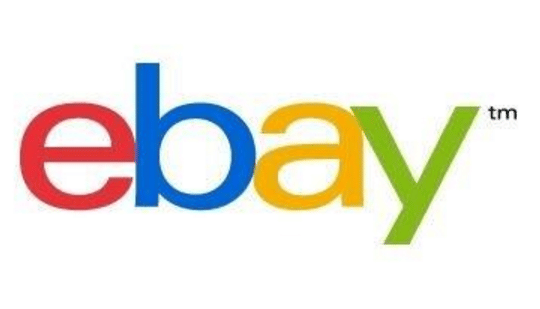 For services, clients can engage in Web sites that are set up locally or use the company's international sites. eBay Web sites are available in most regions including Canadian markets, some European countries, a lot of countries in Asia, and in Latin America where their operations are associated with Mercado Libre. Mercado Libre is an e-commerce company that also provides similar operation practices.
Fixed-price sales constitute a notable portion of the transactions, but auctions are the ones that make up a large part of the eBay sales. The exponential growth of eBay is based on its implementation of strategies that promote the availability of transparent, and safe trading for anyone almost everywhere.
eBay purchased PayPal which acts as an online Clearinghouse for payment of transactions, in October 2002. In 2012, it grew to a $3.3 billion company and revenues grew to $9.56 billion five years later. PayPal had been a major foundation for eBay transactions, but it later spun off in 2015 as an independent company. eBay also made some other major acquisitions in the 2000s, including Skype which was later sold in 2009 for $2.7 billion, Rent.com later sold in 2012, Shopping.com, and StubHub.
Currently, eBay has a mobile app that has successfully been downloaded over 456 million times, and 182 million registered users, according to company data. eBay is now a worldwide e-commerce powerhouse, and brags of $10.7 billion (2018 figures) net revenues, with $4.4 billion coming from US clients. In 2017 eBay introduced guaranteed delivery to customers and landed on the list of Top US Workplaces by Indeed.com
eBay utilises self-regulation feedback system with its users, to aid in providing ratings on sellers based on their services. Previously even sellers could leave negative comments on their clients, but in 2008 that feature was terminated. Through the ratings, unethical vendors are exposed and they lose the confidence buyers have in honourable sellers.
The company's stock has been in continuous growth. With a beaming financial picture, eBay has $900 million cash on hand and has generated a cash flow of over $300 million in 2019. eBay has a vigorous return on equity rate of 61%. It produces a 61 cents in profit for Every $1 in share equity.
Through its charity fund the eBay Foundation, it has put back portions of its profits into local community causes since its establishment.
eBay problems and outages in real time
Is eBay down? In this page you can find the latest problems involving eBay as reported by our users. Thanks to our technology, we are able to detect eBay problems in real time and locate the exact location of the outages, as experienced by our users.

Check the statistics below to see if you are the only one experiencing problems with eBay right now.
Most common problems reported in the last 48 hours
The table below shows the most frequent problems reported in the last 48 hours by eBay customers.
Are you currently experiencing problems with eBay? Share your thoughts, tips, and frustrations with others using the form below.