Lucky mobile is a mobile virtual network that operates in Canada, founded in 2017. The company is a subsidiary of Bell Canada with other subsidiaries such as virgin mobile Canada and others. The company has expanded and is available to seventeen metro areas around Canada.
They serve areas like Saskatchewan, Manitoba, among others. The company is a legit organization that offers customers some smartphone brands and a reliable network that keeps its communication activities going without fail. Lucky mobile provides a stable system that has the speed you need for that online job, project assignment, timeless calls to your friends, etc. The satisfaction of their customers is their pride and aspiration.
The company plans to be among the best network providers in Canada. They have divided their plans into two, including the zone plans and the province plans. The reason is to increase their customer influence and to expand in the market.
Lucky mobile has decided to offer its service to the seventeen most populated zones in Canada Zone plans are relatively expensive compared to provincial programs. The risk is worth it since it is more profitable handling zones than all of Canada. The price for customers for zones is $20 to $50 per month. The provincial and the whole of Canada plan is $25 to $45.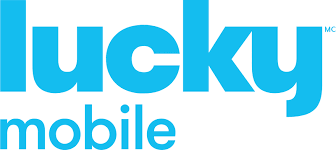 The company runs a budget for android smartphones and some flip phones as well. The company runs a discount pre-paid system; hence they do not offer big phones as compared to other phone companies in the market. The smartphones available are for running the retail business for sim cards. Most preferably, it is recommendable to carry phones while purchasing sim cards at their store. You can place an order online or buy one at their retail partners for around $30. The company also offers an e-Sim card for iPhones, which allows it to have a second sim card like other dual sim card phones.
Lucky mobile offers discounts, and they know how to reward its loyal customers benevolently. The company has decided to lower the costs of services to accommodate more customers. The company has set down policies to ensure that its services are affordable to all customers, and they all get quality products and services. The company offers unlimited plans for calls, texts, and others only for $20. The company aims to give all Canadians a stable wireless network that is cost-friendly, reliable, and fast. The company offers no surprise automated increase in charges. They ensure to inform their customers through texts before making any deductions and also notify them when they are about to make communication contacts that are above their monthly plan.
Lucky mobile sells sim cards in electronic versions. They have a proficient digitalized system that ensures communication services are the current ones and are efficient. The company operates in specific locations and barely on stand-alone sites by partnering with other companies that are service providers. You can purchase its sim cards by phone or order them through their website. The company also sells digital smartphones that are affordable and with the current product features you want. The retail main retail centers include Glentel, Walmart, Dollarama, among other locations. The Lucky mobile company is expanding rapidly and is making several new launches in Ontario, Alberta, and BC.
Lucky mobile offers a cellular network for talking and texting purposes. The company has made recent innovations and is introducing an app that will allow texting and talking over WIFI. They offer an unlimited network 4GB for quick calls and texts at a monthly plan of $50 for communication Canada-wide and the US.
The $20 zone monthly subscription covers calls within the zone, Canada-wide, and the US. The Canadian and province data plans range around 500MBS at $10, 1GB at $15, 2GB at $25, among others. The company has both local and international calling subscriptions, which are 300 minutes to Hong Kong and China at around $5 per month.
The company offers six subscription options in Canada including the $15 Canada extensive data plan, the $15, $25, $35, $40, and the $50 Canada and province plan for calls.
Lucky Mobile problems and outages in real time
Is Lucky Mobile down? On this page, you can find the latest problems involving Lucky Mobile as reported by our users. Thanks to our technology, we are able to detect Lucky Mobile problems in real-time and locate the exact location of the outages, as experienced by our users.

Check the statistics below to see if you are the only one experiencing problems with Lucky Mobile in your area.
Most common problems reported in the last 48 hours
The table below shows the most frequent problems reported in the last 48 hours by Lucky Mobile customers.
Are you currently experiencing problems with Lucky Mobile? Share your thoughts, tips, and frustrations with others using the form below.