Optik TV Canada is one of TELUS TV's IPTV-based television services. The TELUS Optik TV is the only provider in Canada that offers premium entertainment including HBO, Netflix, Crave, and other entertainment package bundles.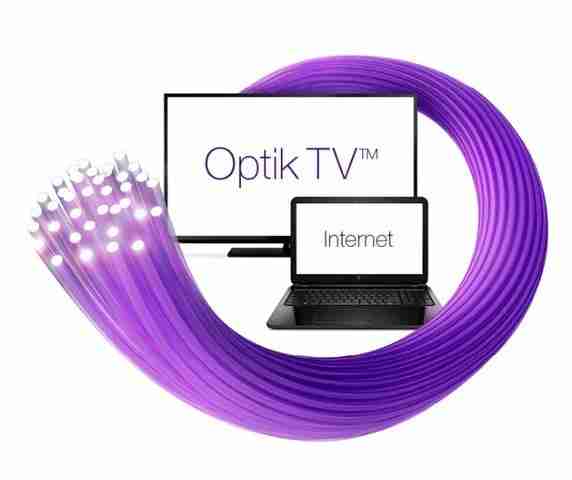 Optik TV allows customers to choose their TV package according to their likes, for which it charges a custom subscription fee. It offers high-definition video services with broadcast channels and on-demand movies or shows.
What They Offer
TELUS TV has a wide range of operations spread across British Columbia and Alberta. Optik TV customers have access to 630 digital channels, which includes up to 100 high-definition screens. In 2017, over one million customers subscribed to Optik TV. The number of customers keeps increasing.
Optik TV services, according to their customers' reviews, just keep getting better. It believes in customer satisfaction and value-added services. It has added a number of new packages offering more entertainment choices and value content than ever before. Customers prefer Optik TV as it is the only premium service in Canada that offers entertainment bundles within the TV packages.
TELUS Optik TV just keeps getting better as entertainment options evolve, according to their Vice President. He says they aim to offer customers more flexibility in their packages, more choice, and better value options. Customers may choose their packages according to their budget and desired content experience. The packages cost up to $65-$100 per month for a two-year term.
The secret to Optik TV's success in Canada is its customer care services. It offers exceptional customer care services and technical support. If you are a customer or wish to take their services, here's how you can reach out to their support team.
Support Services
TELUS Optik TV webpage has a very welcoming 'Support' page. It is the first thing you need to check if you wish to reach out to them. There are various self-support tools and resources that will help customers throughout the entire process.
Popular Articles
For any queries or information about the services, the support page includes a list of popular articles. These posts are detailed and cover important information on most commonly asked questions:
First Mobility Bill
e.Bill Account Number
Device Balances
The Optik TV support page on the TELUS website includes a number of popular topics and categories where you may find what you are looking for. It provides step-by-step guidelines on how to set-up the account, to subscribe to packages, to get information on services, etc.
Contact Optik TV
Optik TV emphasizes on quick responses. Its active knowledge base allows users to find answers to their queries immediately. The following image shows how Optik TV makes it easier for users to connect with them through a simple three-step guide. You simply have to:
Choose Your Product Category
Select Your Topic
Access the Matching Support Article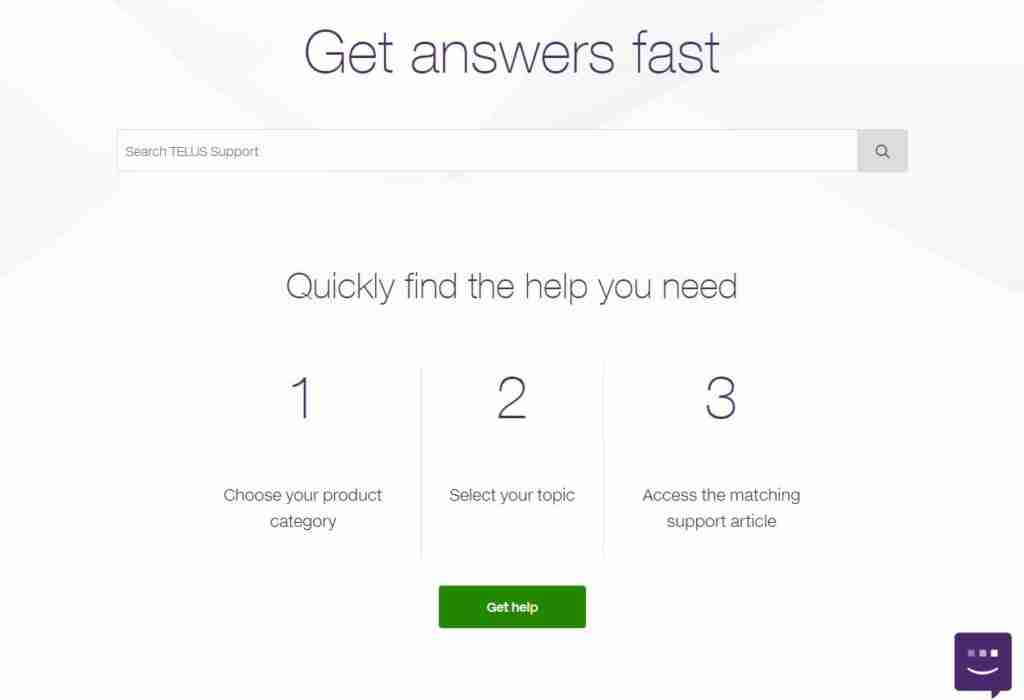 The best part is that the support team updates and uploads their knowledge base regularly. There are new articles added with updated information so the users don't have to go through the hassle.
Other Support Options
Other ways to reach out to them for prompt responses are:
My TELUS
If you are an active user and have a My TELUS account, you can access the customer support team through this link. The online access allows you to pay your bills, upgrade your account, and manage TV channels. You can manage your account through your mobile or laptop easily, from anywhere.
TELUS Forums
Users are also allowed to join the TELUS Forums where you can participate in forum discussions and communities. Here you can connect and get answers to specific questions and learn about other customers' experiences.
In Store
You can also visit your nearest TELUS store for assistance. All stores in Canada have a customer support team that is trained to help you through your problems.
Twitter Support
Follow TELUS OptikTV on Twitter under the handle @TELUSsupport. Telus' Twitter page offers quick assistance as its social media team is highly attentive and responsive to customers' queries and feedback. Twitter assistance is available Monday to Friday 4am to 10pm (Pacific Time) and 8am to 4pm (PT) on weekends.
Email
Optik TV is accessible through email for its active users. You can just log in to your account on their webpage and send them an email regarding your issue.

Phone
For direct communication, you can call them. The technical support helpline numbers are available 24/7 for support. An active customer representation team handles the helpline, and you can get technical support at any time.
TELUS Home Services: 1-888-811-2323 (24/7)
TELUS Smart Home Security: 1-855-255-8828 (24/7)
TELUS Mobility (mobility plans, billing, usage, etc): 1-866-558-2273 (Monday to Friday 7am to 11pm; Weekends 9am to 11pm)
Online Chat
Users can also opt for live chat with customer care representatives. This option is available on the side bar of the web page. The chat ensures quality assurance and prompt support for any queries.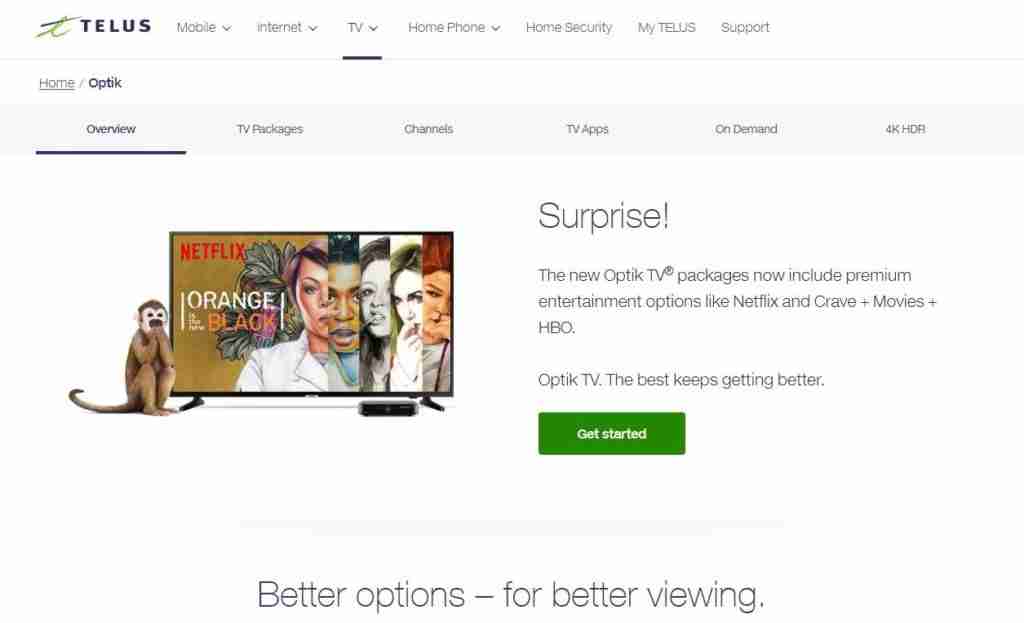 Following Up
TELUS Optik TV support team also ensures that they follow-up on any of the queries or feedback that the users have contacted them for. If you have tried to contact them or left an email that is unsolved, you can send in a request at https://www.telus.com/en/support/contact-us/escalations.
The TELUS Management Escalation Team is always ensuring that all queries and complaints are heard and resolved. Through this option, the support team prioritizes your concerns.
The website also allows customers to give feedback on their webpage and suggestions on how to improve. This shows how TELUS Optik TV service is highly inclined towards customer interaction and building relationships.
To connect with TELUS Optik TV service, you can use any of the above-mentioned methods.