Freedom Mobile is a wireless telecommunications provider operating in Canada, which was founded by Anthony Lacavera in 2009. It is owned by Shaw Communications. Shaw Communications Inc. is a Canadian telecommunications company. They are based in Calgary, Alberta. They provide television, telephone, internet, and mobile services from their Fiber-Optic network.
On March 1, 2016, Shaw Communications acquired Wind Mobile and changed the name to Freedom Mobile. The mobile company is Canada's fourth-largest mobile network operator, serving over 1, 578, 358 subscribers. The company offers various phones and plans at competitive prices, over its network.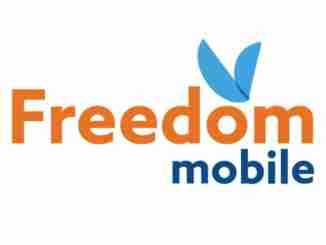 The company offers a variety of wireless services, prepaid plans, and Wi-Fi options for an array of affordable rates. Freedom Mobile was the first Canadian wireless service provider to make use of Advanced Wireless Services bands for its primary network. Its Freedom Network offers various features for its subscribers including data, text, and talk. Subscribers are connected via a 3G, LTE, or their latest, Extended Range LTE network based on their location.
They additionally offer Freedom Wi-Fi a service in which customers have an option to connect to over 300,000 exclusive Wi-Fi hotspots across Western Canada. Customers will need to download the Freedom Wi-Fi application on their iOS and Android devices.
Freedom Mobile offers three coverage options. Its options are Home network, Variable Network, and their Away network. On Freedom's Home network, you can access the Freedom Mobile LTE network on your plan. With Variable, depending on the area either the Home Freedom Mobile network or an Away partner network will be available. Lastly, its third option, Away, is subjected to roaming charges since you will always be using a partner network.
Freedom mobile sells a range of cellular brands such as Samsung, Apple, Google, LG, and more. Initially, as a result of Freedom only operating on the AWS HSPA network, the popular Apple iPhones weren't available. They became part of the Freedoms line in late 2017. Freedom Mobile continues to add new phones and updated plans and services to compete with a demanding market.
Freedom Mobile: problems and outages
Is Freedom Mobile down? On this page, you can find the latest problems involving Freedom Mobile as reported by our users. Thanks to our technology, we are able to detect Freedom Mobile problems in real-time and locate the exact location of the outages, as experienced by our users.
Check the statistics below to see if you are the only one experiencing problems with Freedom Mobile in your area.
Most common problems reported in the last 48 hours
The table below shows the most frequent problems reported in the last 48 hours by Freedom Mobile customers.
Are you currently experiencing problems with Freedom Mobile? Share your thoughts, tips, and frustrations with others using the form below.