Shaw is a Canadian internet, cable, satellite and mobile services provider. It caters to over 3 million customers and close to 2 million internet subscribers. They are market leaders in most of Western Canada. Shaw offers many services ranging from residential users to large enterprises. With such a diverse portfolio, it makes sense that they would also offer quality customer support. Their website features many avenues for getting in touch with company representatives.
Interestingly enough, Shaw offers both online and offline means of asking for assistance. They also use many phone lines and different email addresses depending on specific clients. In order to not confuse the clients, different departments deal with different issues. The following are the most important support features Shaw has to offer and some of the quickest ways to get in touch with their representatives.
Shaw Self-Help Support Features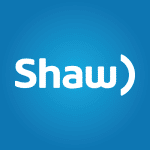 Shaw's "Support Page" features a list of categories for each service they provide. From those categories, users can choose to read articles of common and already solved issues. Shaw displays different support pages for residential clients and businesses. They can be switched from two corresponding buttons at the top left corner of Shaw's "Support Page."
Personal Self-Help Features
There are four main categories by which to filter the topics. Each of them deals with a different residential service Shaw provides.
Internet
TV
Phone
BlueSky TV
Each service comes with four sub-categories:
Once you click on a sub-category you will be redirected to a forum-like page that lists popular and relevant topics, featured tips, top articles and even more categories where necessary. At the top of that page, you will also see a large search box.
This can help you search for something specific and limits searches to the main category you've picked. It's an effective way of filtering out results that may not be relevant. For instance, searching for a topic in the TV main category won't give you results related to the BlueSky TV category.
Business Self-Help Features
The Shaw Self-Help support page for businesses looks different than the residential page but uses the same concept. A variety of main categories such as Hosting, Internet, Phone, SmartSecurity, and more allow you to focus your searches on specific topics.
The most popular articles are always displayed first. If you want to resolve a different issue you can either scroll down or use the search box. You can choose to display all articles related to your category of interest. There is no forum in business and enterprise self-help.
Near the bottom of Shaw's business support page, they also list phone numbers to the most commonly sought-after departments.
Contact Shaw Tech Support via Phone or Email
Shaw offers a number of direct phone lines for residential clients and business clients. To view them all, you can switch between personal support and business support listings at the top left corner of their support page. They also provide business clients with a number of email addresses for specific departments.
Here are the most important numbers you can dial to reach a support representative from Shaw and all email addresses you might need as a business client.
Residential
The main residential phone line of +1-888-472-2222 is available 24/7 all year long. Because of this schedule, occasionally you might reach a foreign tech support representative.
Small and Medium Businesses
This is the general inquiries and technical support number for small and medium businesses: +1-877-742-9249
Email Contacts for Small and Medium Businesses are:
Enterprise
For general enquiries, you can dial +1-855-505-3025.
For wholesale solutions, the number is +1-877-678-3567.
There is also a Service Assurance phone line at +1-866-244-7475. This department can help enterprises regarding fiber internet, data connectivity, broadcast video and advanced voice solutions.
Email Contacts for Large Enterprises are:
To reach sales, the direct phone line for both businesses and enterprises is +1-855-505-3040.
Contact Shaw Support via Live Chat
On Shaw's contact page, you are given a link to the Shaw Chat. This is only available for residential issues. You can contact a representative via chat from 7:00 AM to 10:00 PM PT. There is no live chat service for business and enterprise customers.
Contact Shaw Tech Support via Social Media
You can find Shaw on Facebook and Twitter. Both social media support services are available between 7:00 AM and 10:00 PM PT. Since you don't have to follow their pages to ask for assistance, sometimes it can be faster to get in touch with a rep via social media platforms than by calling them.
Facebook
From Shaw's "Contact" page you can click the Facebook Messenger link for direct access to live chat. If you're on a smartphone or tablet and don't want to go through too many clicks and links, just search for @Shaw on Facebook. Their response time on Facebook chat is quite fast.
Twitter
Similar to how Facebook works, to get in contact with a human rep from Shaw on Twitter you can click the link provided on their "Contact" page. If you want access to their feed without going through their homepage, just log onto Twitter and send a message to @ShawHelp.
Mailing Address for Businesses
Shaw also provides a mailing address for its business clients. Both business and enterprise clients should use this mailing address:
Shaw Business
Suite 100, 3636 – 23rd Street NE
Calgary, Alberta T2E 8Z5
Residential clients are not encouraged to use this address as there are other means of communicating. Live chat usually fixes problems much faster than any reply via classic mail.
Language Support
The ShawDirect page for satellite TV is the only one that offers support in both English and French. You can switch between the two languages at the top right corner of the page.
Cloud Services
To contact Shaw's Data Centre, you can dial +1-866-808-9378 or send email to @Email ViaWest Technical Support: netsupport@viawest.com.
Frequently Asked Questions
How do I login to Shaw?
How you log in to Shaw depends on the type of Shaw service and the access method you're attempting to use.
Shaw Communications allows a customer to log in to individual services. The company also gives a customer the ability to log in to My Shaw to manage settings for their account and services.
For example, a customer who has email with Shaw can access their online inbox by visiting the Shaw Webmail page, entering their Shaw email address and password in the appropriate fields and then pressing the "Sign In" button.
To access My Shaw, you merely need to visit the My Shaw Sign On page, enter your Shaw ID and password in the provided fields and then press the "Sign In" button. If you don't have a Shaw ID, touch "Register Now" where prompted on the same page instead and then follow the onscreen instructions to set up a Shaw ID.
What's my Shaw ID?
Shaw Communications has made it easier than ever for customers to access products and services. You don't need different logins and passwords. Instead, Shaw ID is one email address and password that works across all products and services that you have with Shaw.
That said, the main ID, also known as the "Primary Shaw ID," acts as an administrative login for complete control of all My Shaw features. Up to four additional people in your household can have "Secondary Shaw IDs" for customized access to Shaw products and services, but only the Primary Shaw ID user can add or remove a Secondary Shaw ID or see certain account information like billing details.
If you don't currently have a Shaw ID and you're the account holder, visit Shaw ID Registration to register for one. On the page, enter your email address, create a password, click the "Continue" button and follow the onscreen prompts.
How do I access my Shaw email?
Shaw Communications offers customers two ways to access email services: You can access your email online via the Shaw Webmail portal or any third-party email client application.
To access your Shaw email online, go to the Shaw Webmail page, provide your Shaw email address and password and then simply press "Sign In."
To access your Shaw email via a third-party program or application, open the software on your computer, phone or other device. Locate the settings options. Follow the onscreen instructions for that specific software to arrange to receive emails from Shaw. Typically, you must supply your current Shaw email address and password and Shaw server details.
To review more information about how to access your Shaw email via third-party software, including details about how to use IMAP, POP3, POP or Exchange ActiveSync settings, go to the How To: Create and Set Up Shaw Email support page.
How do I report a payment to Rogers?
Contacting Rogers Communications to report a payment via a method that takes longer than a day to show up on the company's end isn't necessary. If you make a payment via a method that takes longer than a day, such as at a financial institution or with a cheque by postal mail, you should always pay well in advance so that your payment is reflected on your account before or by the normal billing or payment arrangement due date.
If you still feel like advising Rogers of a payment, you can contact the company's Billing and Payments line at 1 877-559-5202 or the Outstanding Accounts and Payment Inquiries line at 1 866-346-3430. For office hours, go to the Contact Us page and click the "Billing & Payments" option. You can also speak with a representative from either department by choosing a chat option in the Chat & Social Media section on the Contact Us page.
Is ShawOpen free?
All Shaw customers receive access to more than 100,000 Shaw Go WiFi hotspots located all over Canada at no additional cost. ShawOpen refers to the wireless access network. You merely need to register to gain access to the service. Once you're registered, any device that you register automatically connects to a Shaw Go WiFi hotspot. Depending on the type of internet plan that you signed up for with Shaw, you can register up to 10 devices. Since the service is included, you don't have to use extra data time.
To register your devices for ShawOpen network hotspot access, visit Shaw Go WiFi, scroll down to the bottom of the page and select a registration option.
To locate a Shaw Go WiFi hotspot, scroll down the Shaw Go WiFi page and enter an address in the provided field. You can also find hotspots using the Shaw Go WiFi Finder app. On the same page, select the app option that works best with your device to download it.
How do I view my Shaw bill online?
Shaw Communications provides customers with online access to current and past bill details through the My Shaw account management service website and My Shaw app. You only need your My Shaw ID to access the service via one of these methods.
Go to the My Shaw Sign On website or the app and enter your My Shaw ID and password. If you don't yet have a My Shaw ID, go to the website, click "Register Now" and follow the onscreen prompts.
If you're on the website, you can view a current statement by first clicking "My Bills" and then "View My Bill" in the Account Overview section. To view past statements, scroll down to the Account History section on the same page, change the dates in the Transactions section, click "Go," wait for the section to update and then click "View Bill" next to the specific bill that you want to review.
If you're using the app, tap "Billing" and then select "Current Bill" or "Previous Bills."
How do I find out my Shaw Email Password?
Instead of providing a customer with their email password, Shaw Communications asks the customer to reset the password entirely.
To change your email password online, go to your My Shaw account. Pick "My Services" and then "Internet." In the Email Accounts section, click the "Edit" option. Add a new password to the "New email password" field, re-key it in the "Confirm password" field and then click the "Update" button.
To change your password in the My Shaw app, go to the "Shaw Email Accounts" screen and then select "Create Email Address," your Shaw email address and "Change Password." Key in a new password twice when prompted and then select "Save."
Shaw requires that customers use passwords that are at least eight and no more than 64 characters in length. A password must have at least one number and upper and lower case letters.
How do I contact Shaw loyalty department?
Shaw Communications and other companies in the telecommunications industry aren't known for providing customers with direct ways to reach what are known as loyalty or retention departments. These departments usually handle instances when standard customer service representatives can't help customers who want service or price deals after experiencing bad customer service or finding better options with competitors. Typically, they handle the customers who are thinking about cancelling their accounts and switching to other service providers.
As a result, you must prepare yourself before calling Shaw by checking out competitor plans in the local market. Any service and price information that you have when calling Shaw shows that you're sincerely thinking about going with another company.
To contact Shaw, call 1 888-472-2222. Either choose the option to cancel services or go with a bill or other option that puts you through to a standard customer service representative. After you reach someone, explain why you're unhappy, outline your other options, emphasize how many years that you've been a loyal customer and then attempt to negotiate a better service or price deal or one-time loyalty credit.
Is Shaw open the same as Shaw Go WiFi?
Shaw Communications offers customers free hotspot access at more than a 100,000 locations. This service is known as Shaw Go WiFi. ShawOpen is the name of the wireless network that a customer selects to access a hotspot via a device that they've registered for this service.
To find a ShawOpen network on your device and access a Shaw Go WiFi hotspot when away from your home or office, go to your registered device's wireless settings, review available networks and WiFi connections and then select the "ShawOpen" option. Once you open your device's browser or an app, the device should automatically connect to the hotspot.
To find a Shaw hotspot, go to the Shaw Go WiFi website and enter your current location in the "Search for a hotspot" section or download and use the "Shaw Go WiFi Finder" app on your device.