Shaw is a Canadian internet, cable, satellite and mobile services provider. It caters to over 3 million customers and close to 2 million internet subscribers. They are market leaders in most of Western Canada. Shaw offers many services ranging from residential users to large enterprises. With such a diverse portfolio, it makes sense that they would also offer quality customer support. Their website features many avenues for getting in touch with company representatives.
Interestingly enough, Shaw offers both online and offline means of asking for assistance. They also use many phone lines and different email addresses depending on specific clients. In order to not confuse the clients, different departments deal with different issues. The following are the most important support features Shaw has to offer and some of the quickest ways to get in touch with their representatives.
Shaw Self-Help Support Features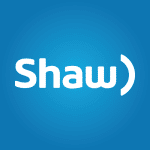 Shaw's "Support Page" features a list of categories for each service they provide. From those categories, users can choose to read articles of common and already solved issues. Shaw displays different support pages for residential clients and businesses. They can be switched from two corresponding buttons at the top left corner of Shaw's "Support Page."
Personal Self-Help Features
There are four main categories by which to filter the topics. Each of them deals with a different residential service Shaw provides.
Internet
TV
Phone
BlueSky TV
Each service comes with four sub-categories:
Once you click on a sub-category you will be redirected to a forum-like page that lists popular and relevant topics, featured tips, top articles and even more categories where necessary. At the top of that page, you will also see a large search box.
This can help you search for something specific and limits searches to the main category you've picked. It's an effective way of filtering out results that may not be relevant. For instance, searching for a topic in the TV main category won't give you results related to the BlueSky TV category.
Business Self-Help Features
The Shaw Self-Help support page for businesses looks different than the residential page but uses the same concept. A variety of main categories such as Hosting, Internet, Phone, SmartSecurity, and more allow you to focus your searches on specific topics.
The most popular articles are always displayed first. If you want to resolve a different issue you can either scroll down or use the search box. You can choose to display all articles related to your category of interest. There is no forum in business and enterprise self-help.
Near the bottom of Shaw's business support page, they also list phone numbers to the most commonly sought-after departments.
Contact Shaw Tech Support via Phone or Email
Shaw offers a number of direct phone lines for residential clients and business clients. To view them all, you can switch between personal support and business support listings at the top left corner of their support page. They also provide business clients with a number of email addresses for specific departments.
Here are the most important numbers you can dial to reach a support representative from Shaw and all email addresses you might need as a business client.
Residential
The main residential phone line of +1-888-472-2222 is available 24/7 all year long. Because of this schedule, occasionally you might reach a foreign tech support representative.
Small and Medium Businesses
This is the general inquiries and technical support number for small and medium businesses: +1-877-742-9249
Email Contacts for Small and Medium Businesses are:
Enterprise
For general enquiries, you can dial +1-855-505-3025.
For wholesale solutions, the number is +1-877-678-3567.
There is also a Service Assurance phone line at +1-866-244-7475. This department can help enterprises regarding fiber internet, data connectivity, broadcast video and advanced voice solutions.
Email Contacts for Large Enterprises are:
To reach sales, the direct phone line for both businesses and enterprises is +1-855-505-3040.
Contact Shaw Support via Live Chat
On Shaw's contact page, you are given a link to the Shaw Chat. This is only available for residential issues. You can contact a representative via chat from 7:00 AM to 10:00 PM PT. There is no live chat service for business and enterprise customers.

Contact Shaw Tech Support via Social Media
You can find Shaw on Facebook and Twitter. Both social media support services are available between 7:00 AM and 10:00 PM PT. Since you don't have to follow their pages to ask for assistance, sometimes it can be faster to get in touch with a rep via social media platforms than by calling them.
Facebook
From Shaw's "Contact" page you can click the Facebook Messenger link for direct access to live chat. If you're on a smartphone or tablet and don't want to go through too many clicks and links, just search for @Shaw on Facebook. Their response time on Facebook chat is quite fast.
Twitter
Similar to how Facebook works, to get in contact with a human rep from Shaw on Twitter you can click the link provided on their "Contact" page. If you want access to their feed without going through their homepage, just log onto Twitter and send a message to @ShawHelp.
Mailing Address for Businesses
Shaw also provides a mailing address for its business clients. Both business and enterprise clients should use this mailing address:
Shaw Business
Suite 100, 3636 – 23rd Street NE
Calgary, Alberta T2E 8Z5
Residential clients are not encouraged to use this address as there are other means of communicating. Live chat usually fixes problems much faster than any reply via classic mail.
Language Support
The ShawDirect page for satellite TV is the only one that offers support in both English and French. You can switch between the two languages at the top right corner of the page.
Cloud Services
To contact Shaw's Data Centre, you can dial +1-866-808-9378 or send email to @Email ViaWest Technical Support: netsupport@viawest.com.