Viber, owned by Rakuten – a Japanese multi-national company – is a famous instant messaging app and cross-platform VoIP. The application is free to download and allows users to send free texts, make calls, and send video and picture messages to their friends and family. Viber is both an Android and computer-friendly app that allows people to connect with their loved ones.
Just like Whatsapp, Viber remains a popular messaging app among the youth. The software was pioneered by Israel-based Viber Media in 2010. Late in 2014, the company was bought by Rakuten and has been operating under the corporate name 'Rakuten Viber' in Luxembourg.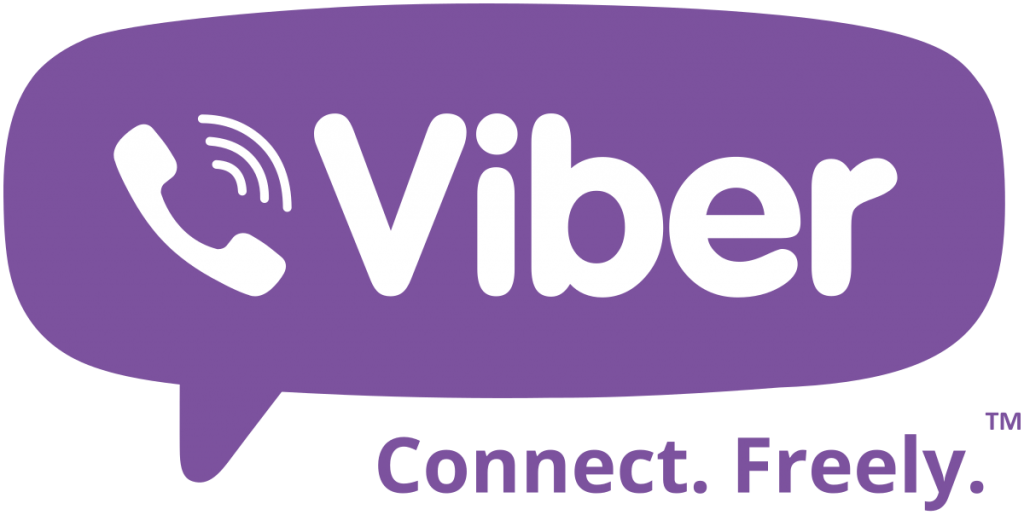 Viber has multiple offices across continents including Canada, Amsterdam, London, Brest, Barcelona, Moscow, Manila, Paris, Minsk, Singapore, Tokyo, Tel Aviv, and San Francisco. The app takes pride in its top-notch customer service that serves millions of users on a daily basis.
Viber is known for its free group chats that allow users to add up to 200 participants at one time. For younger users, especially, the app offers a wide range of colorful stickers that can be used in instant messaging.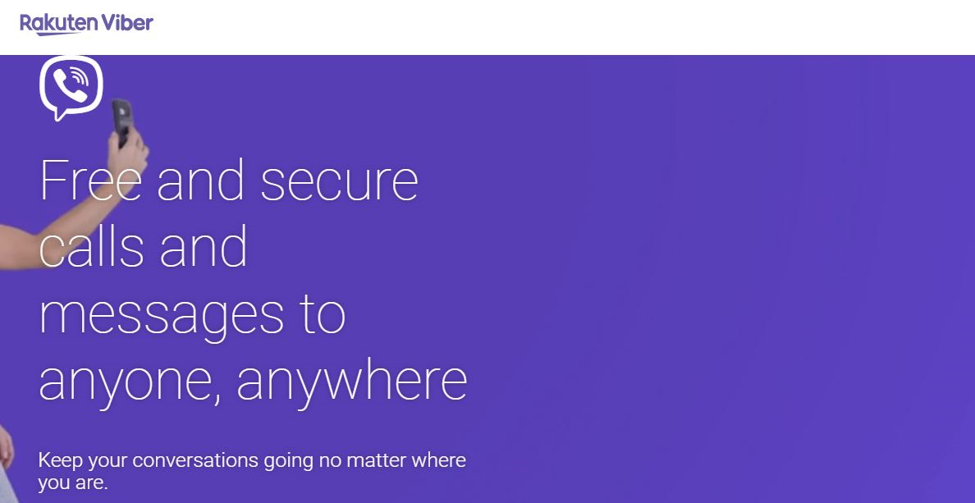 The platform is also popular for arranging public chats with well-known celebrities and personalities. The app offers a diverse community for its users so that they can engage with one another, spark conversations, and take control of their privacy. With prompt customer services in English, Arabic, Russian, and Japanese, here's a breakdown of how you can get in touch with Viber's customer support.
Viber's Customer Support Services
Viber offers a wide range of customer support services like a Search engine, live chat, and a detailed guide on how to lead and moderate online discussions.
The platform also offers fun Viber games that users of all ages can play and enjoy a complete customer experience. Whether you have a complaint or a query, here's what you can do to get in touch with Viber's customer support.
Search Help

If your question or complaint is generic and can be answered with a little research, Viber's online support offers a 'Search bar'. You can insert a question or keyword regarding their services, for example, how to translate a text message or how to send a voice message.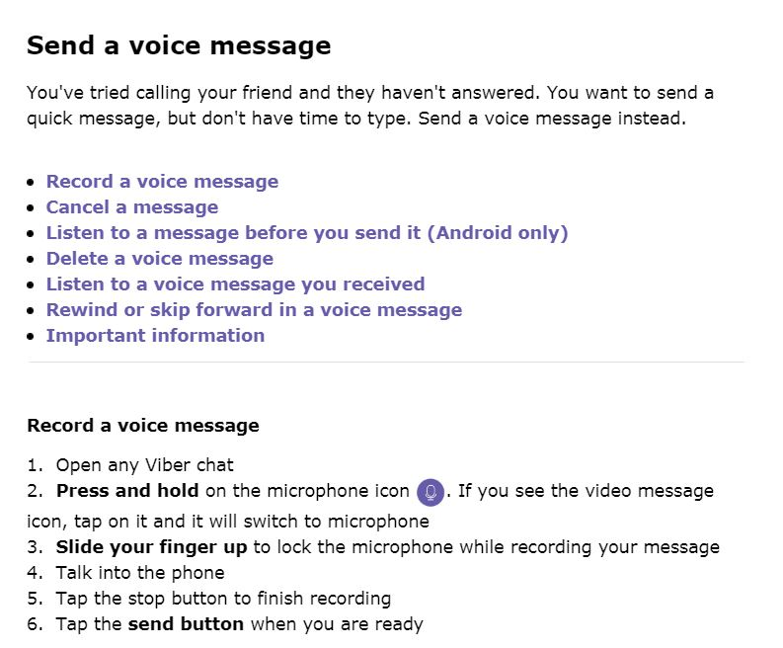 The website will generate a range of helpful articles that will guide you and answer your question. It also displays several different issues and step-by-step guidelines to resolve the issue. The search bar will usually answer most of your questions. Whether you're facing a connectivity issue, want to connect your E-mail to Viber, or find a friend's contact – the search bar has answers for everything.
Personalize Your Viber

Viber offers its users the ease and convenience to download and activate Viber from the Google Play store. It offers detailed steps that teach you how to activate an account, set up your Viber and use Viber's QR scanner.
The second option on the main page reads "Account and Settings", which will cater to most of your queries. This option teaches us how to personalize your Viber account for both Android and Desktop.
Whether you want to change your username or phone number or transfer your Viber history to a different device, this is where you need to go. Each issue, like managing your contacts or blocklists, will take you to a separate article with detailed steps to resolve the problem.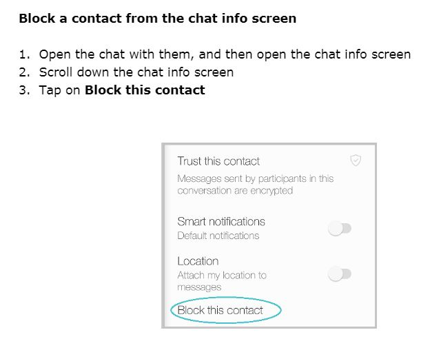 The third option "Security and privacy" briefs the user on options like Viber Out that allows people to call on non-Viber numbers. The page also provides tips on how users can avoid spam messages, unwanted Ads, and keep their contacts list clean.
Things like updating your privacy settings, deleting certain personal data on Viber, and understanding how conversations are encrypted are answered here. All these options collectively help a user in enjoying full customer support at Viber.
Drop an E-mail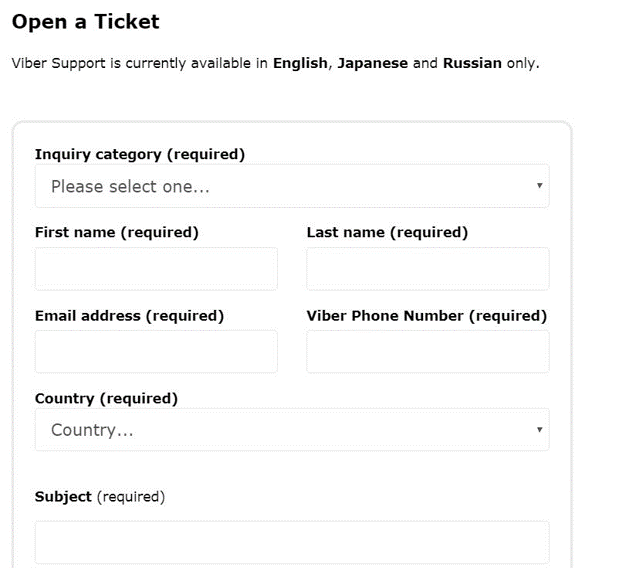 While most of your questions will be answered by the website, you can always drop the team an E-mail. There's an option that lets you select an inquiry category, for example, technical issues, business inquiry, or financial products.
After selecting one, you need to fill in your basic details and then proceed to the subject of the E-mail. Viber's customer support is known for promptly getting back to its customers within 24 hours. If you have a localized issue regarding the app, e-mailing a representative is always a better option. Sending an e-mail is also appropriate if your issue is not listed in the FAQ's or Help section.
Social Media
As an online messaging platform, Viber certainly has a strong social media presence. You can get in touch with the team on Twitter, Facebook, and Instagram. The team actively manages all the social media handles and is extremely responsive to its customers.
Live Chat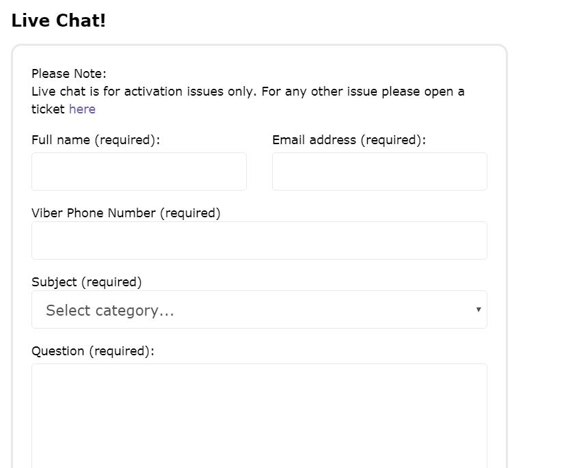 Viber also offers an option to have a live chat with their representatives. You need to enter your name, e-mail address, Viber phone number, and place a question. Once the request has been approved, you can enter the live chat to discuss your issue with an assistant. However, live chat is only used for activation issues. If you have any other requests, you need to open a ticket and send an E-mail.
FAQ's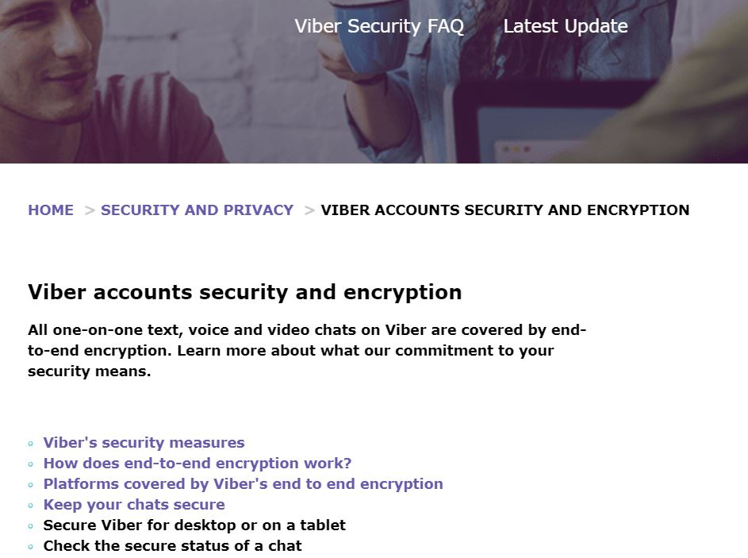 The app also offers a list of FAQ's regarding security measures and ensuring privacy during conversations. You can rest assured that all your conversations are fully encrypted. However, if you're facing an issue when using Viber on a public computer or a tablet, the website walks you through guidelines on how to secure your chats.  
When it comes to swift and high-quality customer support, Viber truly stands out. With a thriving community of active and committed users, Viber has one of the best customer support services. You can drop an e-mail, have a chat, or get in touch with a representative through the above-mentioned social media handles.