Amazon Prime Video is a famous platform for streaming movies and shows that are both Amazon Originals and were made available on the platform after becoming successful elsewhere.
They have a small membership fee which you have to pay every month, allowing you unlimited access to entertainment and information.
The best thing about Prime Video is that it is accessible from various devices, such as a mobile phone, tablet, or on a Smart TV. You can watch on up to three screens at the same time.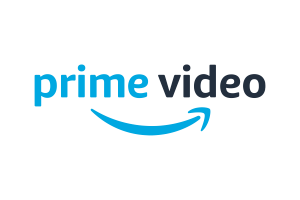 You can also save for offline viewing by downloading the content on your device—making it a convenient option no matter where you are. Prime Video also allows for rentals of movies and shows, which is different from most other streaming services.
The service launched in 2006 and underwent several name changes until it eventually settled on Prime Video. It is a U.S.-based service and is owned by Amazon Inc.
With millions of users worldwide, there is no question that they have an extensive set of options for their customer service to answer your queries and help you through any concerns you may have.
How to Contact Amazon Prime Video Customer Support Services
Prime Video Customer Support and Care Services
As mentioned above, Amazon Prime has an extensive set of options to choose from when you are struggling with any of their components.
If you're having trouble with installing Prime video on any of your devices, click here to use the Prime Video app, which enables you to watch videos on any device.
Parental Controls
If you're confused about parental controls, setting up a PIN and restrictions, click here to learn more.
In order to contact Amazon and get support through email, phone, or chat, sign in to your Prime Video account and choose the option that best suits you.
You'll get options to seek help with regards to setting up, troubleshooting, accessibility, supported devices, prime video channels, renting and buying, and more.
There are options to choose from that will directly address your issue, which can be about your account and payment, streaming or downloading issues, questions about how to set up certain options or make changes, and also any issues you may be facing regarding Prime Gaming.
For problems related to your account, once you login it is recommended to call the relevant contact number, which shows up after your sign in and get help directly from a representative. If you're looking for help regarding Prime Gaming, you will be redirected to this page for more information.
Cancellation of Order
If you've accidentally purchased a Prime Video, you can click here to go through the process of cancelling your order if you haven't watched or downloaded the video.
Prime Video Forum
The Prime Video Forum features a list of questions and discussions around different topics that are answered primarily by Amazon staff members. It includes hundreds of already asked questions and helpful answers, and chances are that you'll find the solution you are looking for on this forum.
You can also ask a new question or follow the forum for more updates if you don't find the solution that you are looking for.
Digital Services and Device Support
The digital services and device support option on Amazon allows for you to view and cancel your orders, manage devices, install or remove an app, manage digital content, change your digital and device settings, and manage App store subscriptions.
You will also find helpful articles to guide you through cancelling a Prime Video channel subscription, cancelling an accidental Prime Video Purchase, or having issues when trying to play a Prime Video title.
Common problems and questions discussed in this help and customer service support are as follows.
Click here to browse through the Digital Services and Device Support options, which are available once you sign in from your account.
Social Media Platforms
Reaching out to a service via social media, or following their pages helps you stay informed and up to date about any changes in policies. It also ensures that you are aware of any new shows or movies that are now streaming on the platform.
Below are the three most popular social media platforms for Amazon Prime Video.
To visit the Prime Video Canada Facebook page, click here.
To visit the Prime Video Canada Instagram page, click here.
To visit the Prime Video Canada Twitter page, click here.
Conclusion
Amazon Prime Video is a global service with a multitude of streaming, downloading, and rental options. If you ever encounter a problem related to devices, payments, and more, hopefully one of the above mentioned links and resources will direct you to the appropriate platform to get the solutions and guidance that you need.