Wealthsimple is a Canadian online investment management service based in Toronto. This relatively new company was founded by Michael Katchen in September 2014. It invests your money in a globally varied portfolio of low-cost index funds. It also provides services such as automatic rebalancing, dividend reinvesting, and tax loss harvesting to its customers.
With its focus centered mostly on tech-savvy millennials, Wealthsimple has the most capable and proficient customer support and care system that is integrated with its website. It prides itself on providing diverse customer support services to all of its customers via its website.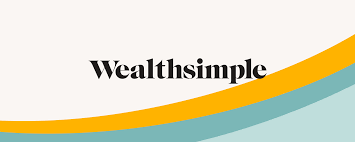 So, without further ado, let's review how you can get in touch with Wealthsimple's customer support and care services.
Wealthsimple's Customer Support Services
Here are some ways in which you can reach out to Wealthsimple's customer care and support representatives and avail the various services on its website.
Help Center

Wealthsimple has a comprehensive and helpful webpage on its website titled "Help Center". If you have any queries and concerns that you need to be addressed immediately, then you can simply type them in the search bar given on this page. In addition to that, you can browse through various "help" topics on this page – including Investing, Wealthsimple Cash, Your Wealthsimple Profile, Funding an Account, etc.
Once you click on your chosen category, the website will redirect you to a webpage dedicated to that category. This is where you will find all the FAQs related to that specific category. Every FAQ has comprehensive and helpful answers to help out the Wealthsimple subscribers and customers.

Call Support
Wealthsimple is highly devoted to helping out its customers as professionally and expediently as possible. It ensures to stay on top of its customer service game via its quick and responsive call service. So, if you have any queries or concerns regarding Wealthsimple's services, you can reach out to its customer service representatives on this number 1-855-255-9038. You can call them between 8:00 am and 8:00 pm (EST) Monday through Thursday and between 8:00 am and 5:30 pm on Fridays! 
They will answer all of your questions regarding opening up an account with Wealthsimple and every concern you might have about your portfolio and financial plan. Additionally, you can head over to the Wealthsimple "contact us" page to fill out its "create a request" form.
You simply have to enter your e-mail address, the product that you need help with (investing, savings, trading), the subject of your request, and a detailed description of your query or problem. Additionally, you can attach any files or documents that are relevant to your request. Once you submit this form, an official Wealthsimple representative will get in touch with you and help you out.
Sign Up to Invest
If you want to invest your money, then simply sign up on Wealthsimple's website. The company will build a personalized portfolio for you and start investing your money. Additionally, you can also subscribe to get important updates regarding your account or general helpful financial news that will help you keep up to date with the finance market.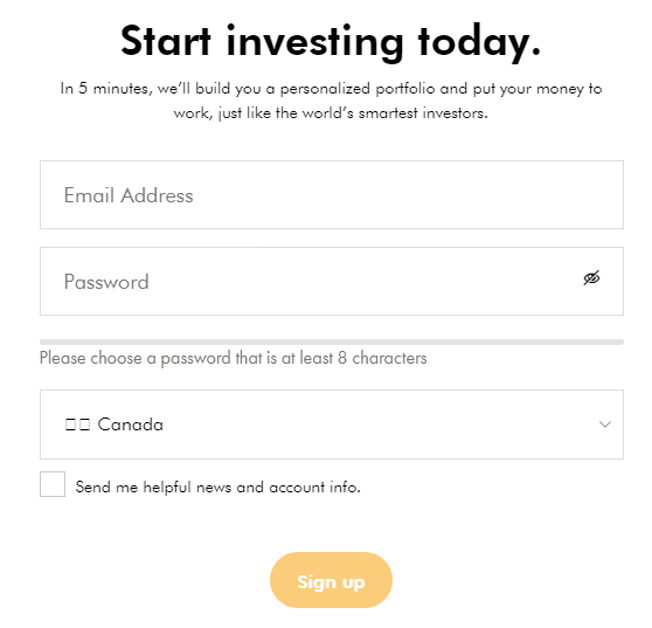 What's more is that you can also gain access to the Wealthsimple trade app. You simply have to enter your phone number and the company will text you a link to download the app. This way, you can start trading in the stock market free of any additional costs!
Retirement Calculator
Wealthsimple offers you a wonderful opportunity to calculate the savings that you would need for a comfortable retirement via its Retirement Calculator. With this free calculator, you can enter all the data that it needs to generate an estimated amount that you will need for your post-retirement days.

This information includes your current age, earning per year, current savings, savings in registered accounts, planned retirement age, expected retirement expenditure per year, your marital status, your province, etc. Additionally, this page also has FAQs related to retirement and the retirement calculator with clear-cut answers for all of them.     
Investing Master Class
Wealthsimple also offers its users free videos on personal finances, stock market, investing, etc., that will help manage your finances in a better manner. These videos are part of a jargon-free investing master class course for beginners who will turn into financial gurus in less than 45 minutes. You can even send your e-mail address to Wealthsimple for regular reminders to complete the course.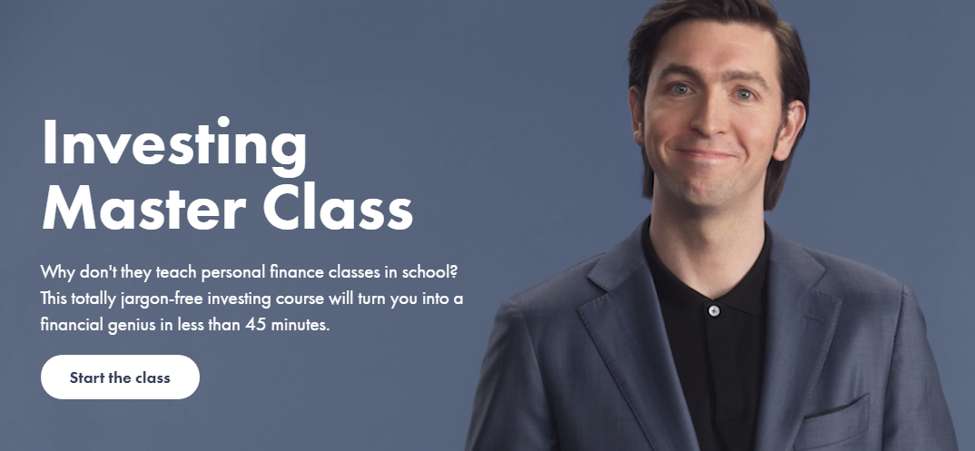 Wealth Simple Magazine
Wealthsimple also offers you the opportunity to review their online magazine. With this magazine, you will have access to various "how-to" articles on boosting your finances. You will also have access to financial news articles and data. What's more is that you can read the answers given by financial geniuses, and so much more.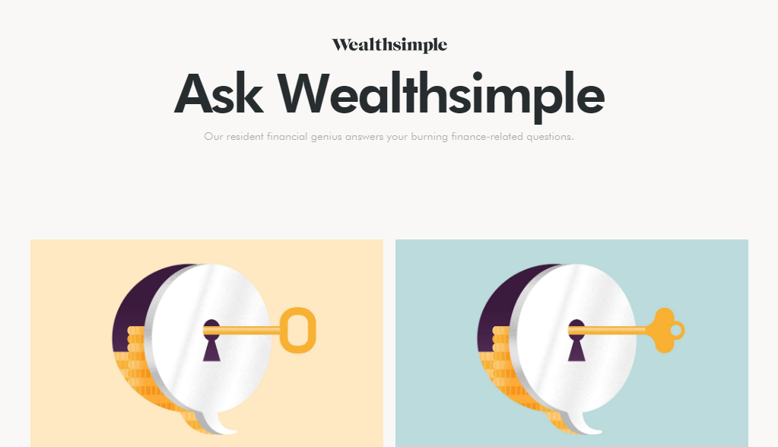 Social Media support
If you want to stay connected and up to date with everything related to Wealthsimple, then you can follow them on different social media platforms – Facebook, Instagram, and Twitter. Especially on Facebook, Wealthsimple has almost 89,000 followers. You can become a part of the growing communities of users, stay up to date with Wealthsimple news, and interact with Wealthsimple's representatives, not just on Facebook but also on Instagram and Twitter.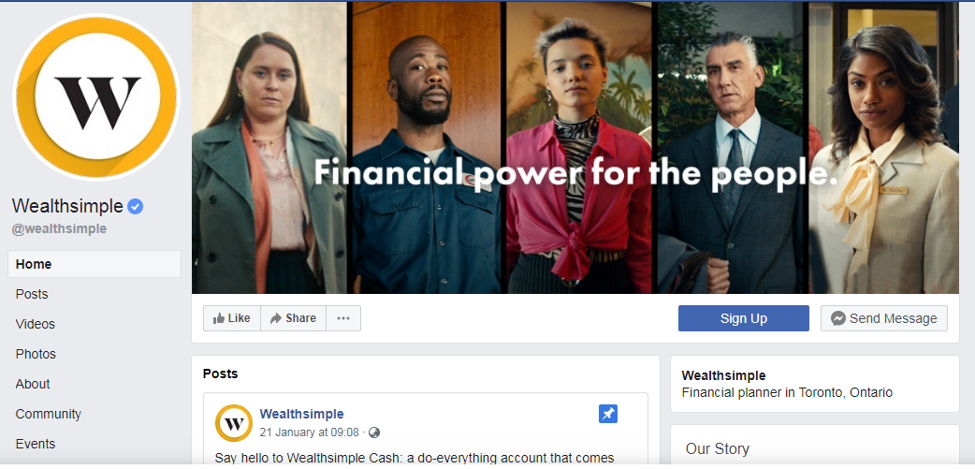 Stay in Touch With Wealthsimple
Wealthsimple is truly dedicated to providing exceptional customer care and support to its users. It has a highly professional customer support staff to help you out so that you can create the best financial portfolio out there. You can reach out to the company via its official number or on different social media platforms, or submit a request form to its representatives. Wealthsimple will surely provide you with proficient customer support in no time!