Uber Technologies Inc. has become one of the most popular transportation methods for the millennial generation. This company, which began in San Francisco in 2009, now has a presence in over 60 countries around the world. Uber's distinctive black cars take people anywhere they need to go in many metropolitan cities. All users need to do is download Uber's stylish app, open it up, and schedule a ride whenever they need one.
Users of Uber's services can also pay their driver electronically through Uber's app. Uber's business model has been a huge disruptor in the traditional taxi industry, but it seems like Uber's model will become the norm in the "sharing economy" of the 21st century.
Uber Canada customer service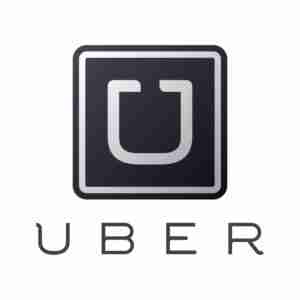 Although Uber is headquartered in the USA, many Uber drivers can be found in major Canadian cities. These cities include Québec City, Toronto, Vancouver, Montréal, Ottawa, Halifax, Edmonton, and Calgary. If a Canadian resident needs to get into contact with Uber's customer care division, the easiest way to contact them by phone is to use the number (866) 576-1039. This is the official Uber International Customer Support Number, and it can be accessed 24/7.
Since Uber is all over the world, it can be hard to know where and how to best get in touch with them. The links below will provide any Canadian with the a great deal of information to better understand the company of Uber and various ways to get into contact with the company's staff.
This page is from Uber Canada's official website. On this contact page you can email the company directly by following the link, or you can scroll down to look at the addresses of various offices across Canada. The official office hours are also provided under the street addresses.
This is the official Uber Help page, which is basically an FAQ page. You will find various questions and answers here on issues such as how to use the app, how to pay, and how to schedule Uber service for events.
This message service through the Uber Help portal will allow you to send a quick message to the company directly. You can report issues with a driver, a trip, or a payment, and provide your email to the company.
The Rideshare Guy, aka Harry, wrote this long post all about how to get in contact with Uber. This long list will tell you everything you need to know to ensure your message gets through to the company.
Lastly, the email address for getting in touch with the Uber support is: support@uber.com.
There are many physical locations for various headquarters across the Canadian provinces, but the central hub of Uber is in San Francisco. If you want to mail a letter to a specific province in Canada, take a look at the first link and find the office closest to you. If you want to get in touch with the main office, here is their mailing address:
Uber Headquarters
1455 Market Street #400
San Francisco, CA 94103
Uber's headquarters is only open from 7am-8pm on weekdays. It is closed on the weekends.
Uber gained so much of its popularity through utilizing social media, so it might be a good idea to figure out how to get connected with this company on the world's most powerful social media platforms. If you want to friend Uber on Facebook, just follow this link. Uber also has a Twitter profile that you can follow at @Uber.