One of the most widely used courier delivery services today is TNT Express. TNT is short for Thomas Nationwide Transport, named after the company's founder Ken Thomas. This company began delivering packages all across Australia in 1946, and slowly it acquired other businesses and expanded into the global business it is today.
Many people are familiar with TNT's distinctive orange trucks that drive around many parts of Asia, Europe, Latin America, Africa, and North America. TNT now has its headquarters in the Netherlands and sends packages to over 200 countries around the world. As of 2015, international courier FedEx bought TNT for $4.8 billion.
TNT express courier customer service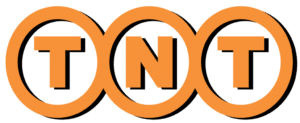 If you live in Canada and are having issues with TNT Express, you can always give them quick call at (800) 558-5555. This toll-free number is open 24/7 to handle all your courier needs.
Since TNT Express is a truly global business, there are many other ways to get in contact with its customer care division. For those out there who need more information on this company, check out the following links.
As mentioned above, TNT Express' headquarters is in the Netherlands. If you truly want to send a letter to their global office, this is the address you should take down:
TNT Centre
Taurusavenue 111, 2132 LS Hoofddorp
Box 13000, 1100 KG Amsterdam
The Netherlands
The phone number for this office is +31 (0)88-393-9000 and the fax number is +31 (0)88-393-3000. You can also email this Netherlands office by using gho.reception@tnt.com.
Of course, it's a bit hard to get in touch with a foreign office, so you might want to take down this address for TNT's North American office just in case:
TNT USA Inc.
68 S Service Rd # 340
Melville, NY 11747
You can call this office by using the number (631) 712-6700.
TNT Express tries to keep in touch with their customers by using the latest in social media. TNT has an official Facebook page. TNT's "Media Hub" can be found on Twitter at @TNTMediaHub. Finally, you can join TNT's Instagram page here.