Whether it's regular coffee, an espresso, a latte or a macchiato, you can rely on Tassimo to brew the perfect cup through its Intellibrew™ technology. You won't find a single-serve coffee system smarter than this!
The best thing about this coffee machine is that it's pretty small and easy to operate. You can have your very own, personal coffee maker at your office. At home, this coffee machine is your comfort partner and at the office, it's the boss that treats you quite well.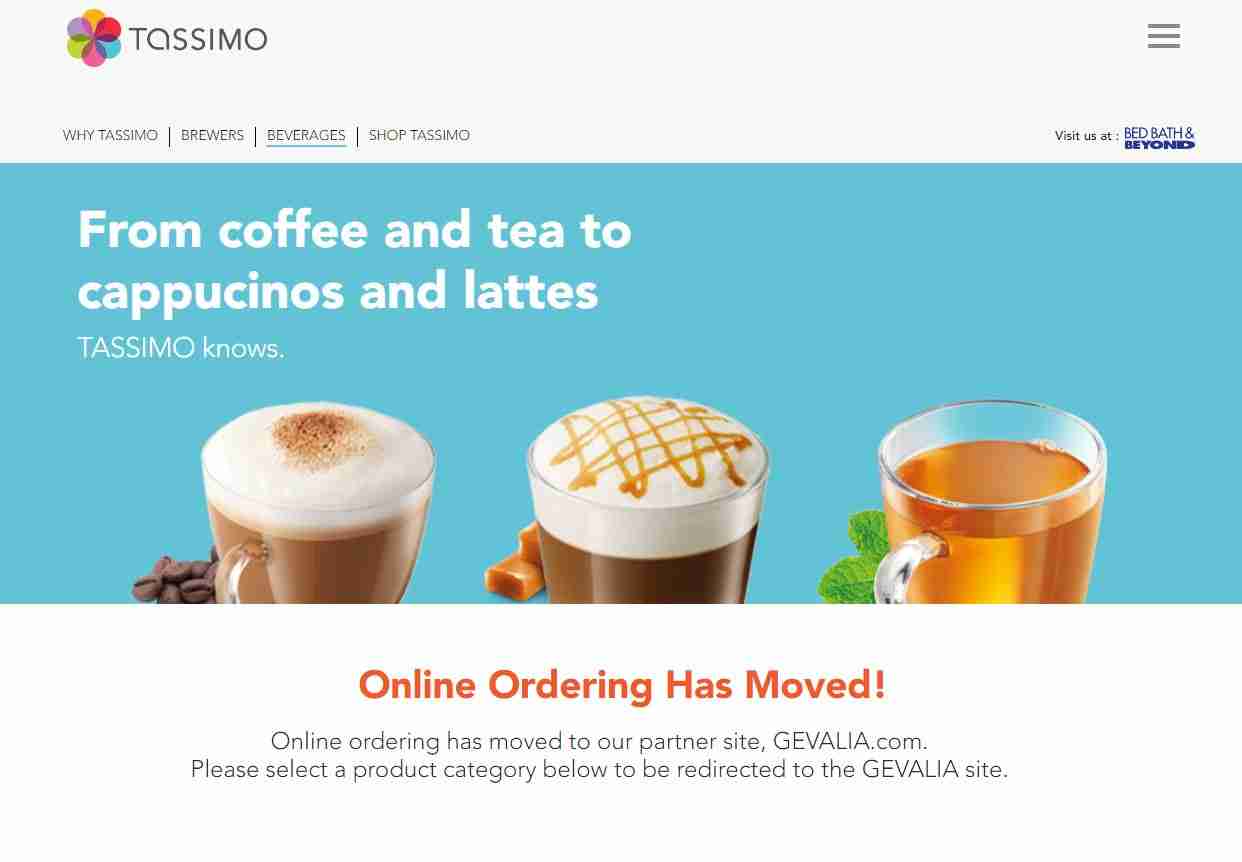 Tassimo claims that its system is the only one that offers a smart barcode system that reads brewing instructions and delivers the perfect steaming cup of coffee every time.
Let's know more about this intelligent coffee maker.
About Tassimo
Owned by a private Dutch company "Jacobs Douwe Egberts", Tassimo was introduced in 2004 in France. Today, you can find its coffee machines in Canada, the US, the UK, Romania, Norway, Spain and several other countries.
The original developer of the machines was Kraft Foods, and they were distributed by Braun. In 2008, Bosch took up Tassimo's manufacturing. Later, Tassimo partnered up with Gevalia Coffee, and now you can purchase its machines, coffees and speciality beverages from this website.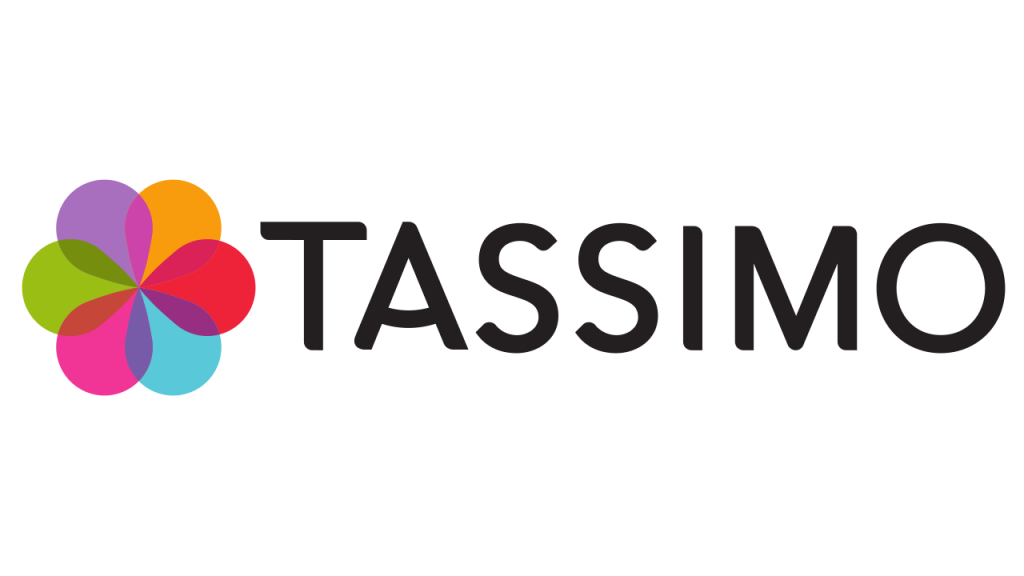 The Tassimo machines use non-reusable plastic pods that contain the coffee. These are called T-Discs and are manufactured by an American company known as Mondelēz. Each T-Disk has a set of instructions written at the top, which the machine reads and then starts brewing the coffee. These instructions include the amount of water needed, its temperature, and the brew strength and time. It takes about 60 seconds for the machine to make a cup.
One of the biggest reasons that Tassimo machines are popular is that they allow coffee lovers to have a strong or light cup of coffee or tea instantly.
Following is a short guide on the customer support services that Tassimo offers:
Tassimo Customer Support Services
Navigating through the Tassimo website is a bit difficult. Since the brand partnered with Gevalia, there are multiple platforms from where you can buy the machines and the coffee bags..
Find a Tassimo – Store Locator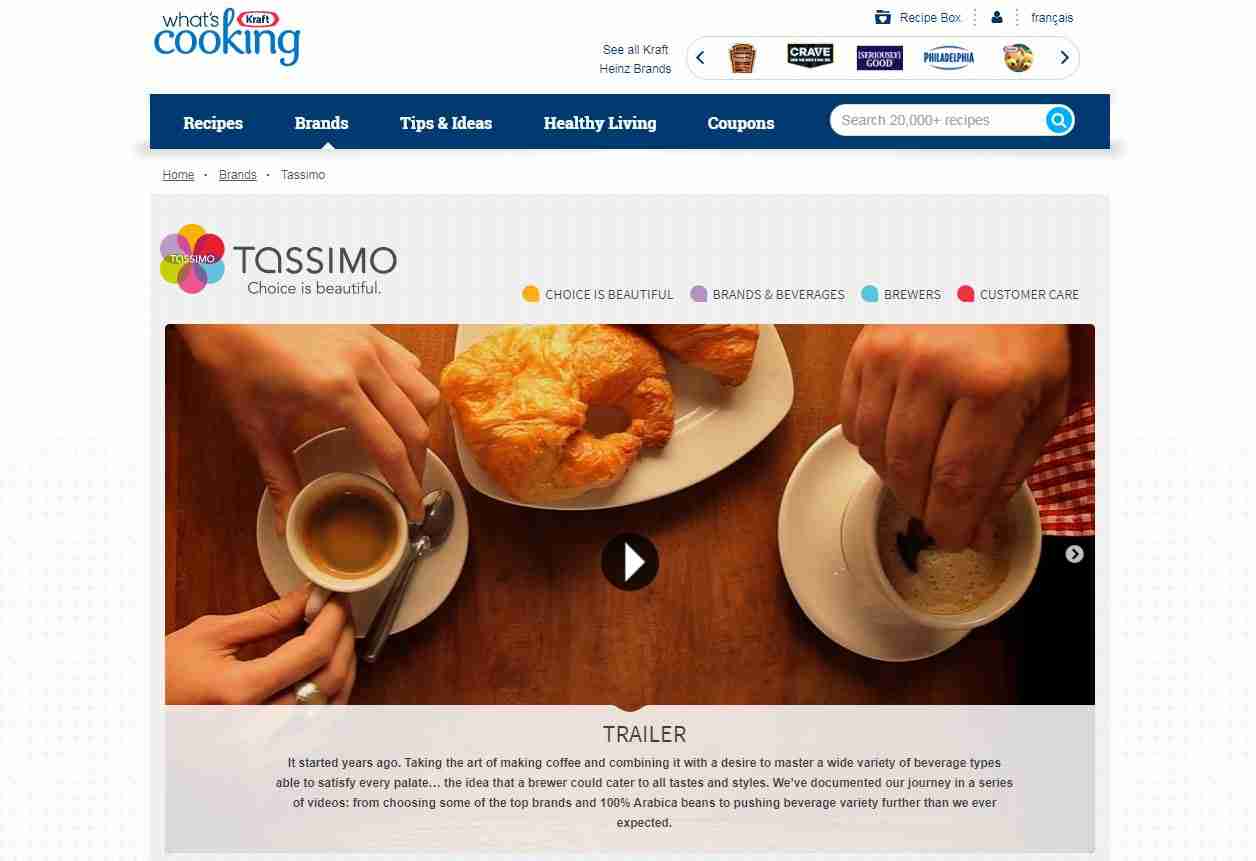 The Tassimo community offers Tassimo stores worldwide. In order to find a store near your area, visit Gevalia. You will be directed to Tassimo's original website and from there, you will be able to locate a store in your country.
You can shop Tassimo's coffee makers through different brand websites but for beverages, you need to visit Gevalia. From there, you can change your country and you will be directed to Kraft Cooking. Here, you will have access to beverages, brewers and recipes.
Since Tassimo caters to many countries, a customer needs to pick a specific country to locate a store in their area. So, always makes sure that you have chosen the right country on the page before making a purchase.
Live Chat
You can live chat with a Gevalia customer support representative through the zendesk. Since you will be directed to Tassimo's partner website, you can get all your queries answered here.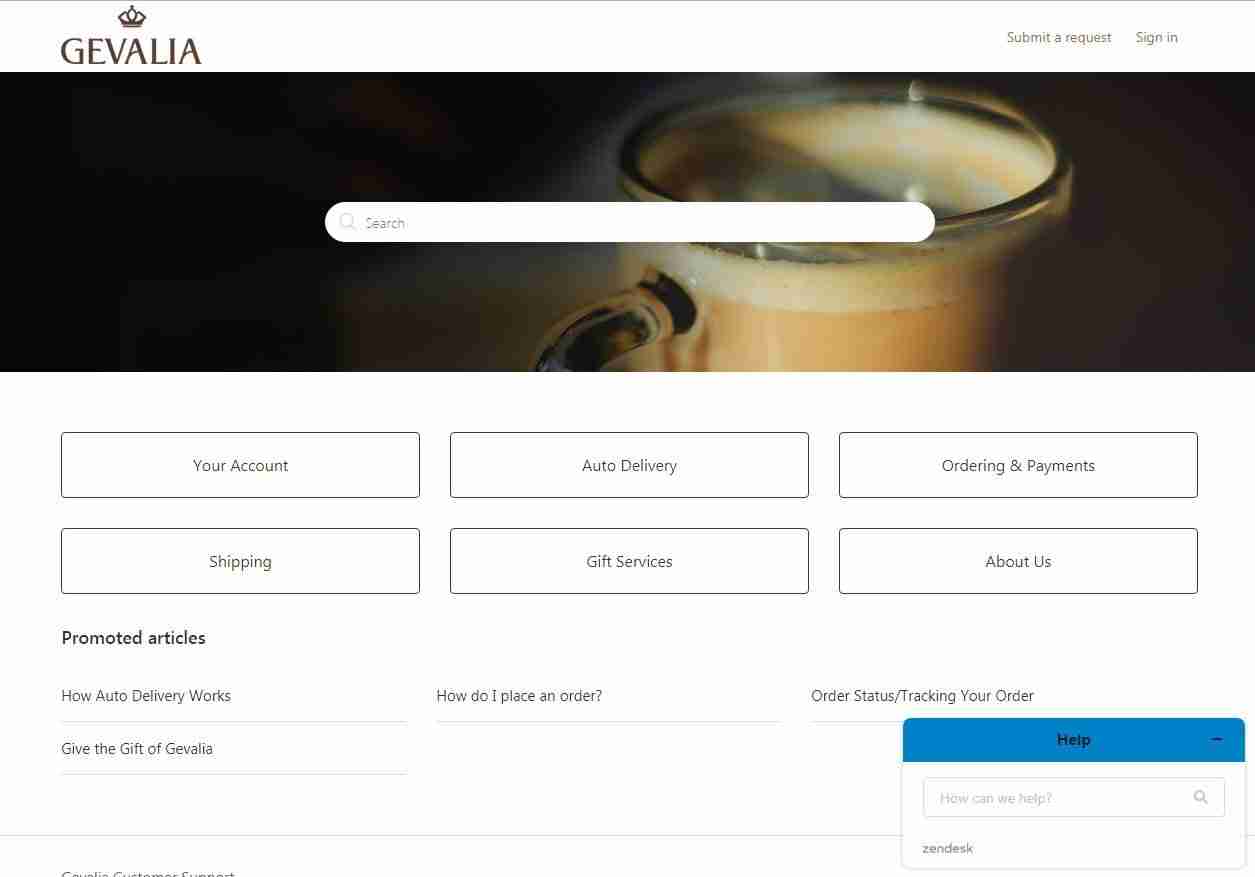 Call Support
Tassimo offers its call support services the entire week, even on a Sunday. Phone lines are open during the following hours:
Monday – Friday 8 A.M. – 10 P.M. EST
Saturday – Sunday 9 A.M. – 9 P.M. EST
You can contact them at 1-877-834-7271.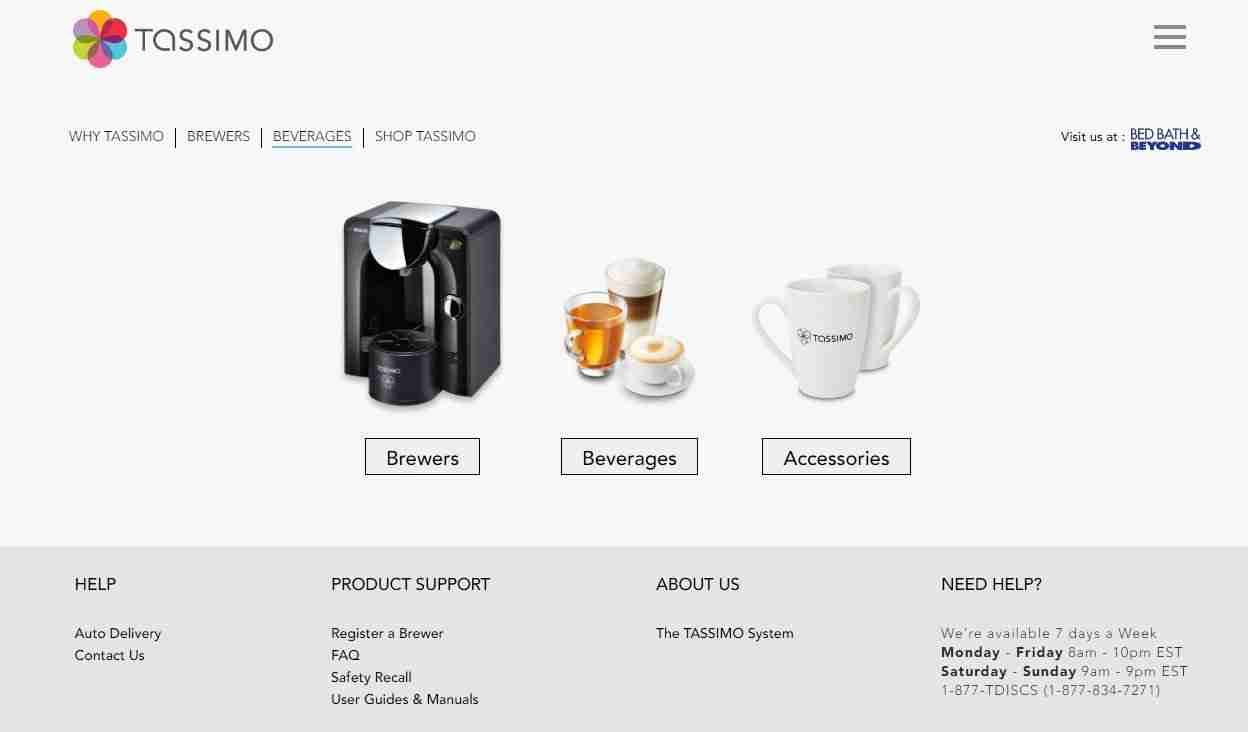 You can also get in touch with Gevalia in case you have any questions regarding the brew you are using. For urgent calls, you can contact Gevalia at 1-800-438-2542 anytime.
E-mail support
Gevalia recommends that a customer send in an email rather than pick up the phone. A detailed email about the problem someone is facing with the machine allows them to send back a permanent solution. The email form is pretty long and can be found on Gevalia's page. All queries are answered within 24 hours.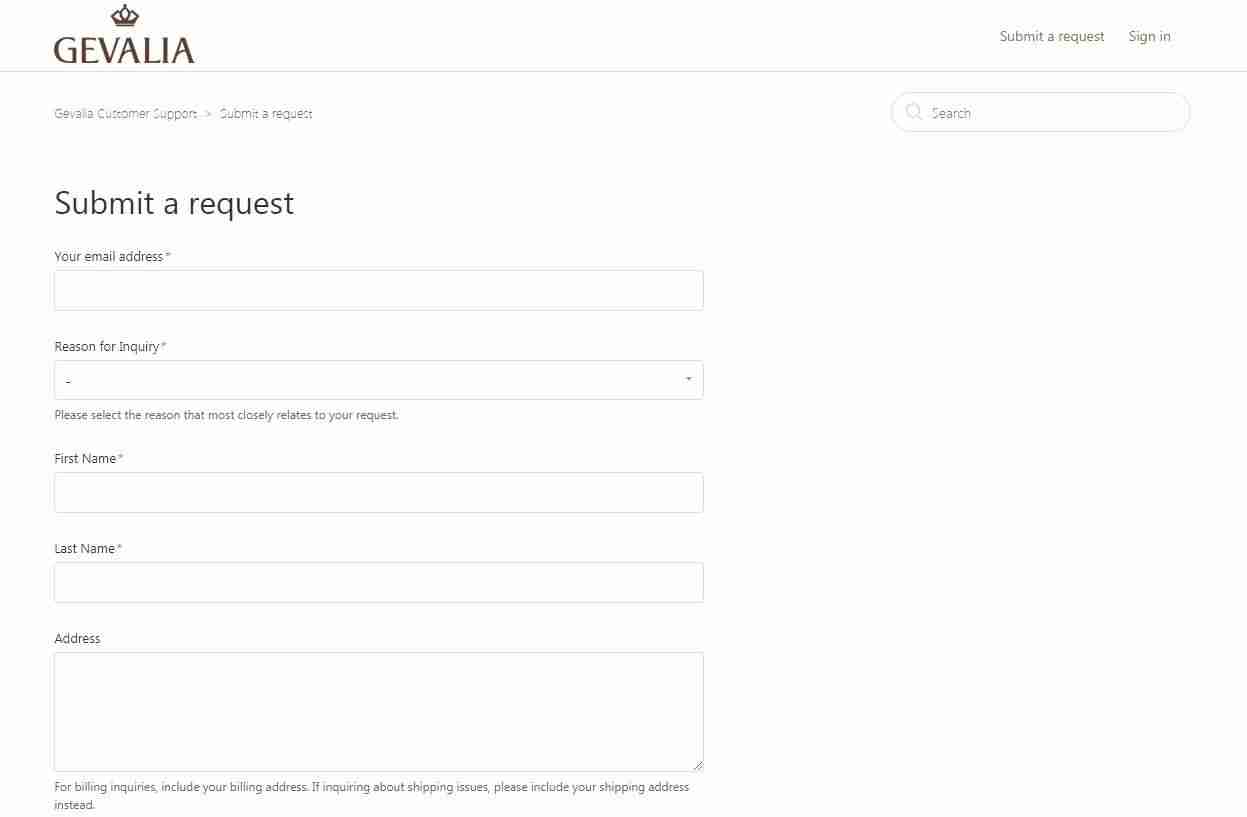 Help and FAQs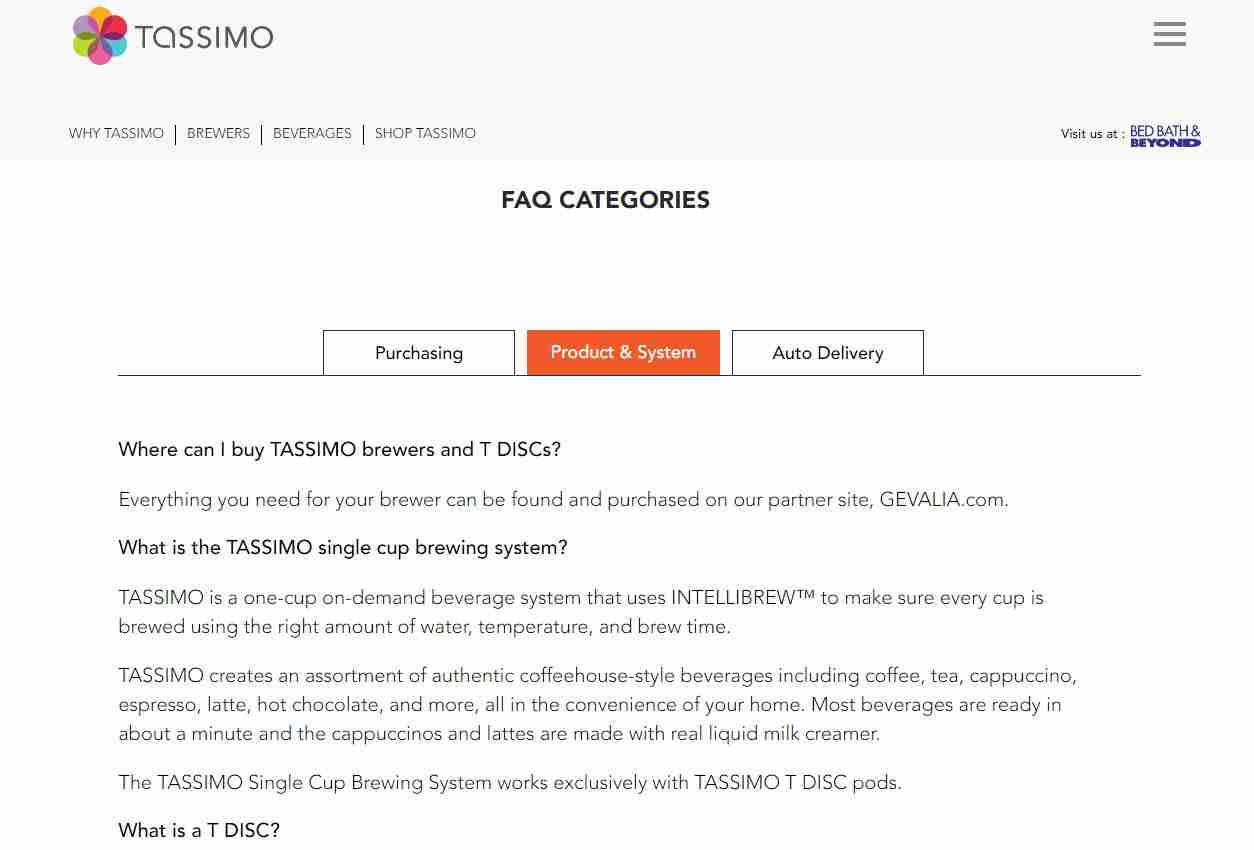 If you have questions regarding Tassimo's coffee machine and the brews, you can visit the FAQs section. This section has been divided into three categories, where you will find questions and answers related to purchasing, product and system, and delivery. Since Tassimo is making a move to Gevalia, your previous account information will be available on the other website.
Shop Tassimo Blends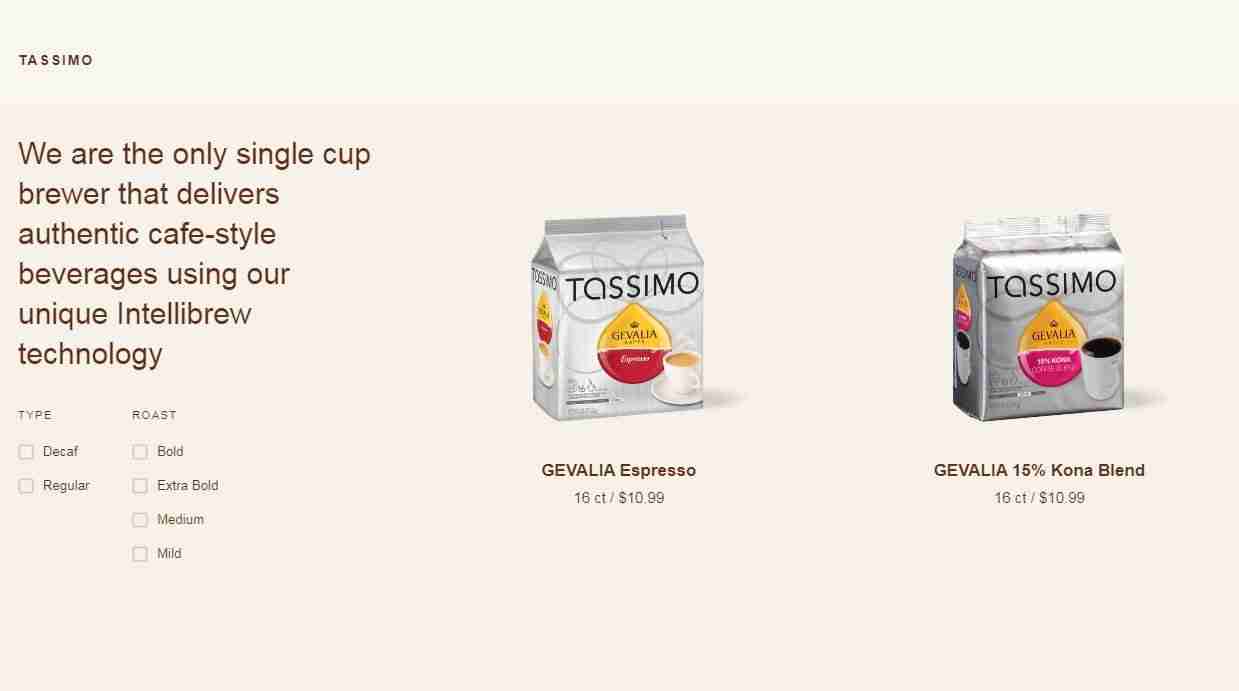 You can find your favourite blend of Tassimo at Gevalia. You will be directed from the Tassimo's beverage section to Gevalia to choose your blend.
Brewer Product Manuals
To know how to use a Tassimo machine, you can get its product manual from Gevalia. The company has provided a product manual for each model, which makes it easy for customers to pick the right one. In order to know more about a specific machine, you can check the FAQs section.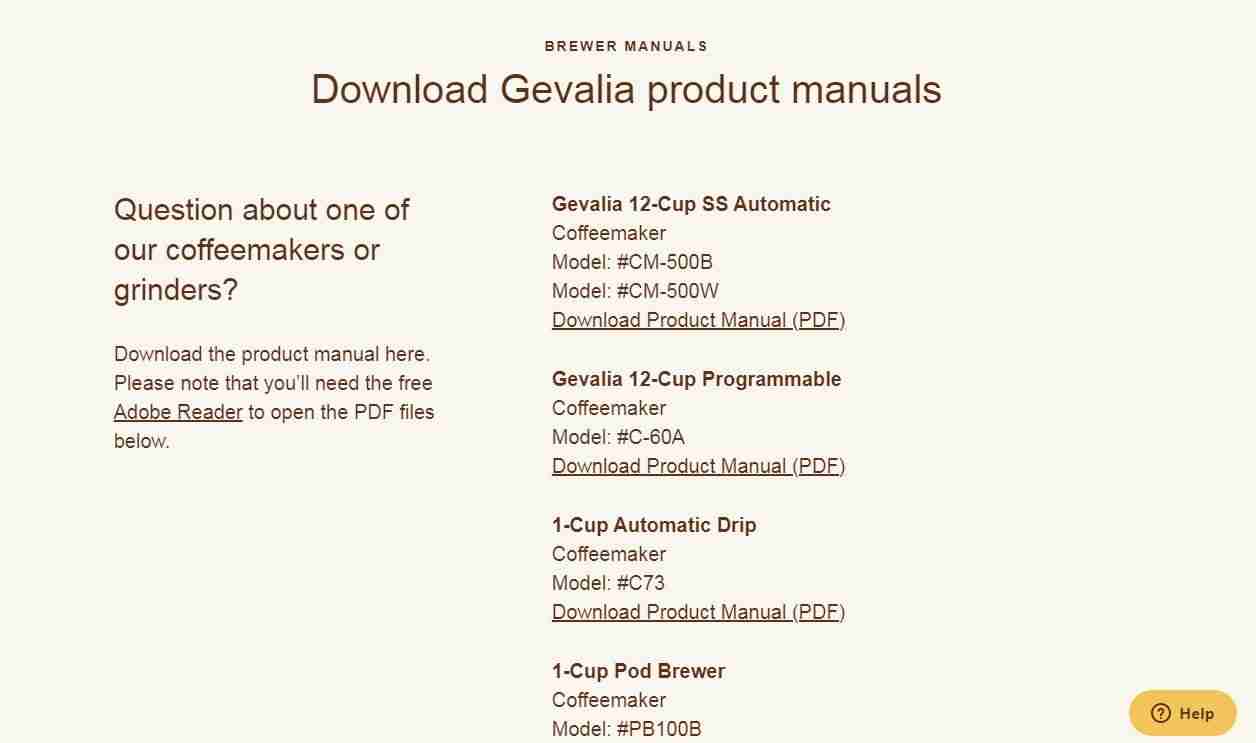 Stay In Touch with Tassimo
The reason why it is a little difficult to navigate through Tassimo's website is that depending on the country you are in, the brand directs you to different pages. The official Tassimo website is for the people of France, whereas if you change the country to Canada, you are directed to Kraft Cooking. The second Tassimo website of Canada directs you to Gevalia in some cases and Kraft Cooking in others.
If you want to buy a Tassimo coffee machine, then you can visit Tassimo Direct, and if you are looking for special brews, then visit Gevalia. To stay in touch with Tassimo, join their community and receive exclusive deals and updates.