QuickBooks is an accounting software program for small businesses that helps them organize all their finances, get paid fast and helps save time. Most businesses use this to handle their sales and expenses and keep a record of their daily transactions.
It can also be used to pay bills, create businesses reports, and generate financial reports on a monthly and yearly basis. QuickBooks, developed by Intuit, is usually managed by business owners themselves but bookkeepers can also be hired or outsourced.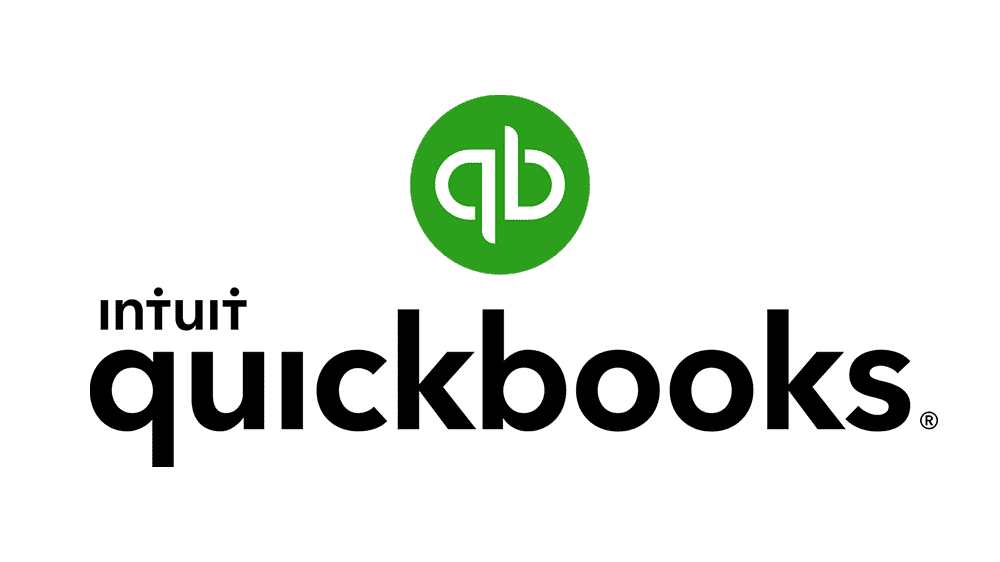 If you're a new business owner, you may have multiple queries regarding this system and how it works. Luckily for you, QuickBooks has a whole section on Resources on its website that contains FAQs, reviews, articles, training classes, tutorials and a lot more to guide the customers on how to operate the software and take full advantage of all its features.
Contact QuickBooks
If you need to contact with their sales team, you can dial +1 (877) 683 3280. They'll respond to all your queries anytime between 5am to 6pm PST from Monday to Friday and 7am to 4pm PST on the weekends.
For free phone support from the experts at QuickBooks, call 1-833-317-2226.
Accountant Support
QuickBooks also has accountant support on its official website for accounting professionals.
QuickBooks Online Accountant
If you use their cloud-based software, QuickBooks Online, for your business, then you can get in touch with their sales team at 1-800-452-9970. The timings are 9am to 7pm (ET) Monday to Friday.
For support, you need to request for a call-back anytime between 9am to 8pm (ET) from Monday through Friday and 9am to 6pm (ET) on Saturday.
QuickBooks Desktop Accountant
As a QuickBooks Desktop user, you can contact the sales team at 1-888-829-8589 from 9am to 7pm (ET), Monday to Friday.
For support, call 1-833-317-2226. The timings are 9am to 8pm (ET), Monday to Friday.
Resource Center
QuickBooks Resource Center is where new business owners can learn how to get started with the software, figure out how to grow as a business, and manage different business processes. It has a number of blogs and articles that target a wide variety of topics like starting your business, business planning, taxes, payroll, financial management, and growing your business.
You can get the latest news delivered right to your mailbox. You can also subscribe to their newsletter by entering your name and email address.
The QuickBooks Blog
The QuickBooks Blog is where you can find the latest news, look for accountant advice, and explore customer profiles to see how QuickBooks is creating ease for small businesses around the globe.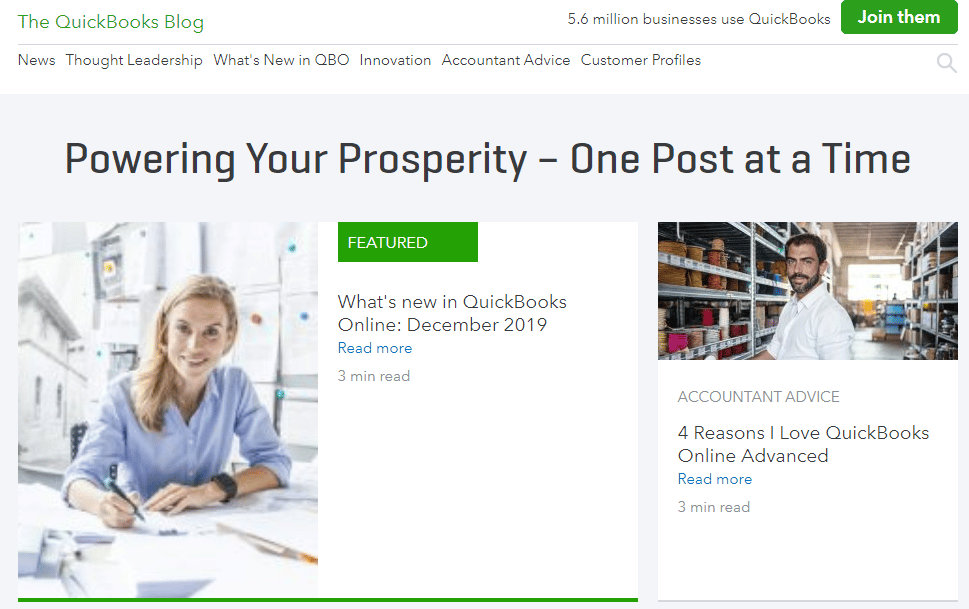 Quickbooks community
In QuickBooks Community, you can browse through Q&A, articles written to help you navigate the software and understand the features and functionality, and business discussions as well.
Community Q&A
In the Q&A section of the community, you have the option to search for questions related to different versions of the software.
QuickBooks Online
QuickBooks Desktop
QuickBooks Self-Employed
QuickBooks Accountant Desktop
QuickBooks Accountant Online
QuickBooks Enterprise Suite
QuickBooks Online Payroll
If you can't find your topic, you can always sign in, or sign up if you don't have an account, and ask your question by clicking on Other Questions. You can also start a discussion over there to discuss any problems that you've run into in detail and solicit help from fellow members. You can even add screenshots of where you're stuck or any system errors to offer more clarity.
Help Articles
You can search for help articles for different topics as well. These articles also include frequently asked questions that you can look through to avoid running into problems in the early stages and clear up any confusions you may have.
Business Discussions
In Business Discussions, you can read about member stories, learn how to grow your business using QuickBooks and even find additional information about the QuickBooks Community.
Video Tutorials
QuickBooks knows it's not easy for newbies to find their way around the software, which is why they've provided video tutorials to take you step-by-step through all the features.
These videos are kept up-to-date to help new and old customers. They cover a variety of topics like Banking, Expenses and Vendors, Inventory, Advanced Accounting, Sales and Customers, Reports, Taxes and many more.
Webinars
They have a calendar on their website that shows any upcoming webinars or events that you can join. All kinds of questions are welcome here that'll be answered by a QuickBooks expert.
Find a webinar to watch it now or reserve a place for yourself.
Business builder webinar series
QuickBooks has also come up with a Business Builder Webinar series that will help you learn how you can switch to this software, get started and grow your company. It's conducted by accounting experts who'll discuss how bookkeepers and accountants can save time, expand their business and support their clients.
Each month will focus on one aspect of business, which is why the theme for January 2020 was Branding. Check the schedule to see the topics discussed in other months.
QuickBooks Connect
QuickBooks Connect is another special event series that will help you learn how to grow your business. You can join breakout sessions conducted by experts in the accounting industry, connect with your peers and seek their advice, and take inspiration from notable speakers when they talk about their journey.
Training Classes
QuickBooks also provides you with an opportunity to take comprehensive training classes with experts and get their advice on different aspects of your business. These sessions will allow you to gain an in-depth knowledge about how QuickBooks works and its hidden powers.
The instructors aren't just QuickBooks experts. They have hands-on experience running businesses. They speak in simple English and avoid difficult accounting terms. They make sure that the learning environment is inviting and fun for everyone.
If you're interested, find and join a class near you. For more questions, call 1-800-564-2688.
Test Drive
Before getting into QuickBooks, you can try a demo free of charge to see for yourself how it will simplify the trickiest business processes for you.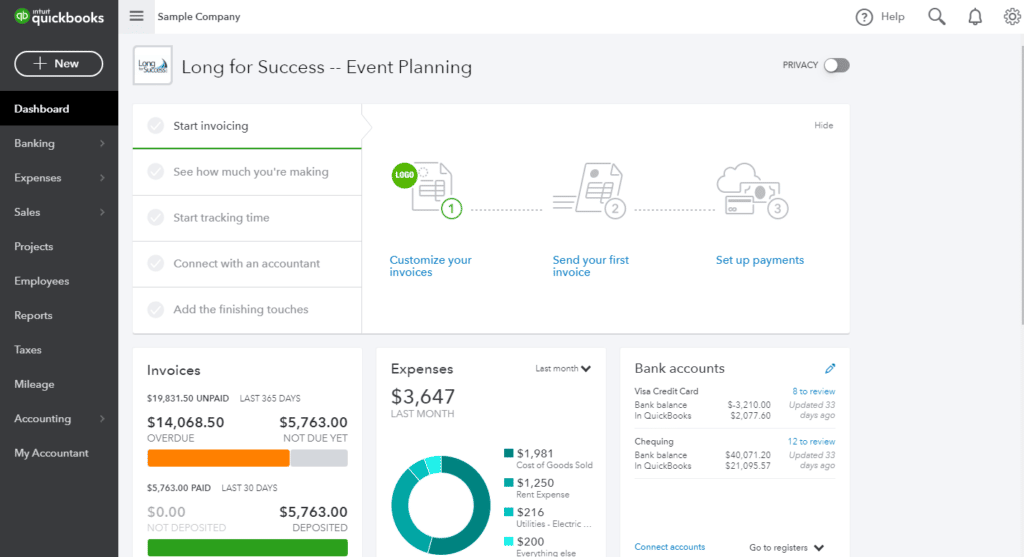 Find an Accountant
The website also has the facility to help you find an accountant for your business that will take care of all your bookkeeping needs.
Social Media
Lastly, you can connect with QuickBooks on Social Media. Check out their official profile pages on: