IGA Canada is a renowned name among Canada's grocery stores. It is the largest group of independent grocers in the country with its presence dating back to 1953 when the first store was opened in Montreal Quebec after IGA Chicago granted the Hudon and Orsali company exclusive rights to the IGA banner for a number of Quebec regions.
Within a span of just one year, IGA became the only independent grocer's group with over 50 grocers that got united under the IGA banner. Later in the 70s, with major grocery chains coming into the scene, IGA faced tough competition but its commitment to high quality products and professional service allowed it to hold on to its market share.
Following its acquisition by the Sobey's, IGA Extra came into existence featuring supermarkets even bigger than IGA stores. With the introduction of IGA Extra, Sobeys set a whole new standard for the grocery store customer experience.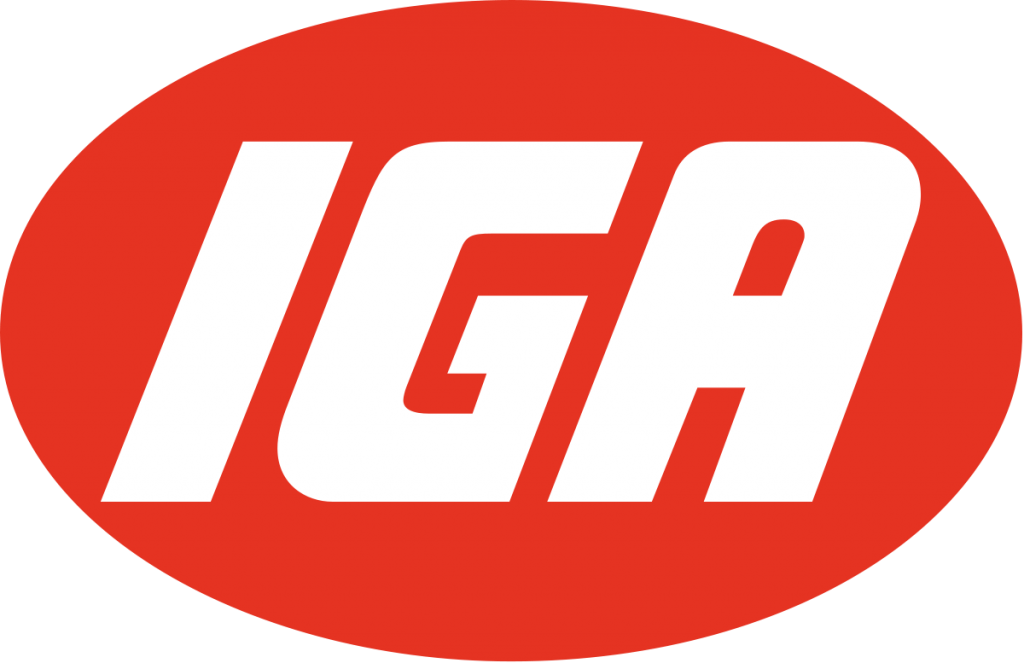 Today IGA also offers online grocery shopping facility to its customers via its website, as well as mobile and tablet apps.
There's no doubt that IGA Canada has achieved all this not only by providing premium quality products but also terrific customer service. IGA is known for providing excellent customer service round the clock.
Their customer care and support teams are fully equipped and always ready to resolve all customer queries and answer all questions in as little time as possible. In this post, we are going to give a complete round up on their various customer support services and features so you can know how to get in touch with IGA Canada.
How to get in touch with IGA, the complete guide:
IGA Canada Customer Care and Support Services
IGA offers a number of customer support tools and features on their website. Let's take an in-depth look at each of them.
Store Locator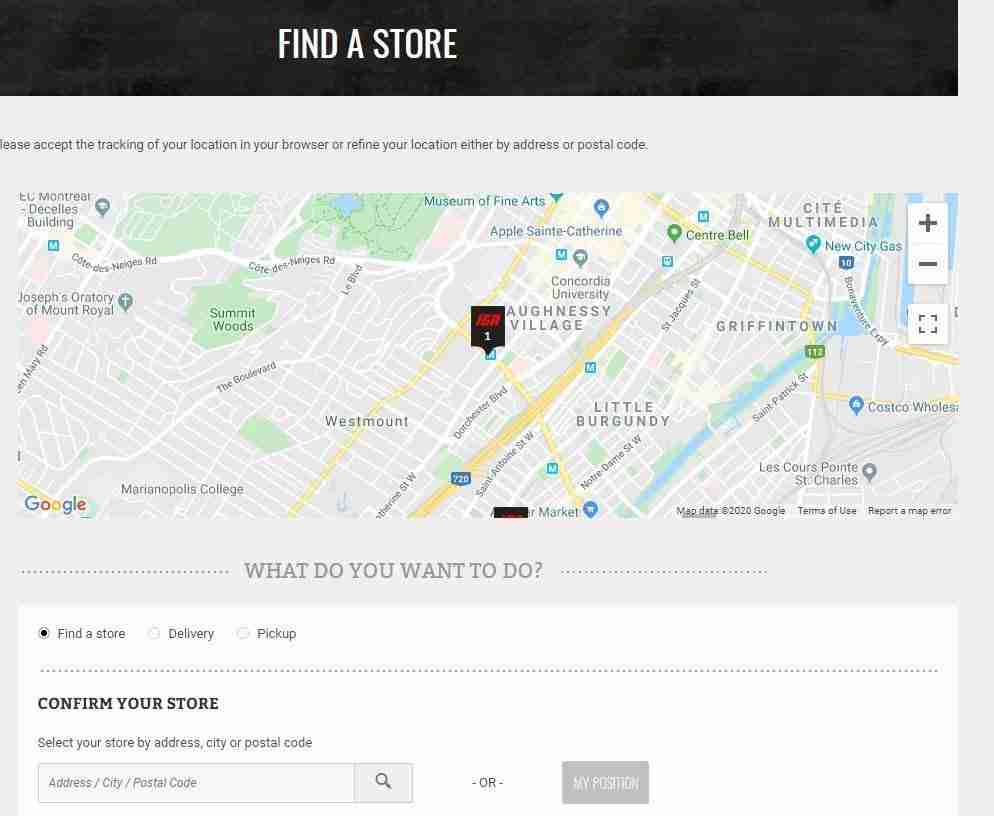 To help customers easily Find a Store near them, IGA Canada has provided an easy to use store locator feature on their website. All you have to do is to type in your city, address or postal code and wait for this helpful resource to display all the nearest IGA outlets for delivery or pick up.
Frequently Asked Question FAQs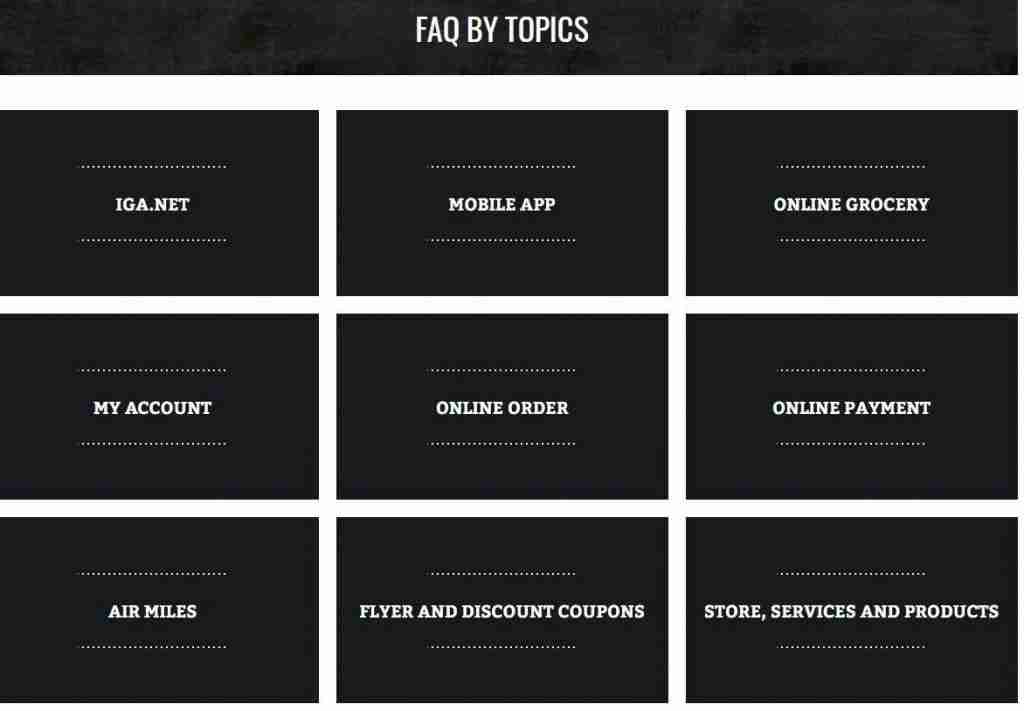 IGA Canada has created an extensive knowledge center on its website with several Frequently Asked Questions divide into various categories. You can find prompt answers to all of your queries by looking for specific questions falling under the relevant categories. These categories include:
IGA.net – Find everything related to IGA.net as well as IGA newsletter subscriptions and related services.
Mobile App – Here, you'll find the answers to all your questions pertaining to operating system compatibility and managing your lists and carts on the mobile app.
Online Grocery – Provides a complete how-to guide on online shopping, payments, order tracking, and more.
My Account – You will find all your answers regarding online account creation, managing credentials, and how to use it.
Online Order – How to place an online order, how to cancel an order, whether you can place an order for someone else, and all other queries related to online ordering are answered here.
Online Payment – You will find information related to online payment, payment methods, and delivery fees.
Air Miles – IGA offers Air Miles Card to its valuable customers. You will find all required information related to how these cards work in this section.
Flyer and Discount Coupons – This section gives out information on IGA's flyers and discount coupons and how you can get them.
Store, Services and Products – Here, you will find answers related to various store and service related questions such as return policy, phone numbers of local stores, environmental initiatives, gift cards, donations and sponsorships, applying for jobs at IGA, and more.
How to Contact IGA Canada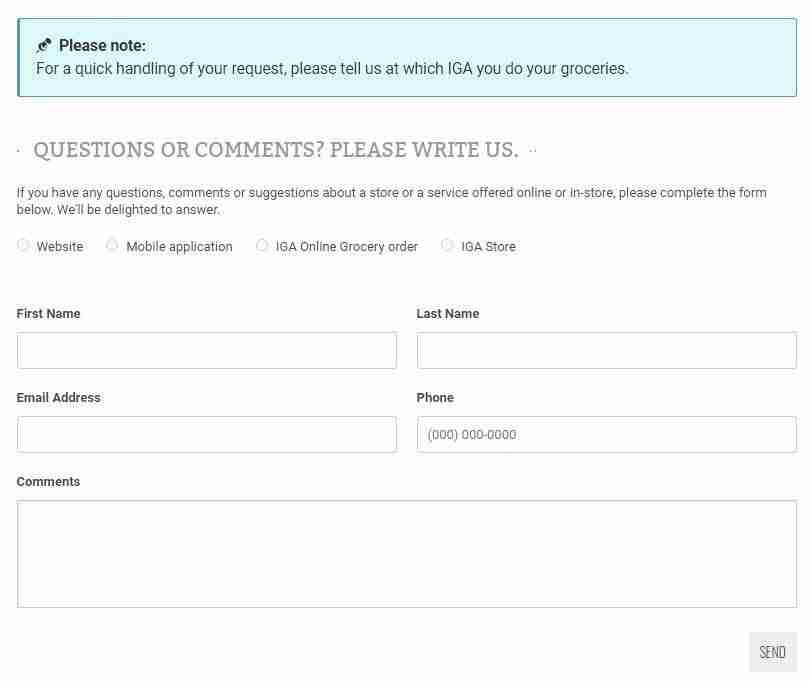 In case you can't find relevant information on the FAQs provided on their website, you can directly get in touch with their customer care representatives by filling out their Questions or Comments Form. This form requires you to enter your name, email address, and phone number along with your question, comment, or feedback. A representative will promptly get back to you within the next 24 hours.
You can also call them on their toll free numbers:
Montreal and surrounding area: 514-324-8254
Toll-freenumber: 1-800-465-2139
IGA's customer care representatives are present for any urgent queries from Monday to Friday from 08:30 a.m. to 05:00 p.m. You can also connect with them on weekends and public holidays from 08:00 a.m. to 03:00 p.m.
Get Social with IGA Canada
Customers can also follow IGA Canada and interact with them via social media. They have a strong social media presence and an active social media team that handles various channels. You can get to know all about the exciting deals and offers and latest additions by connecting with them on social media.
Like IGA Canada on Facebook and interact with them through shares, comments, pictures, and videos.
Join IGA Canada's 6k+ Twitter community to get to know about its latest happening and offers.
IGA Canada has an active and engaging Pinterest presence where they regularly pin recipes up. They get about 600+ monthly views from followers all over Canada.
You can subscribe to IGA Canada's YouTube channel and learn some of the most scrumptious recipes.  
Follow IGA Canada's Instagram feed and stories to interact with them and know more about their recent initiatives, happenings and causes.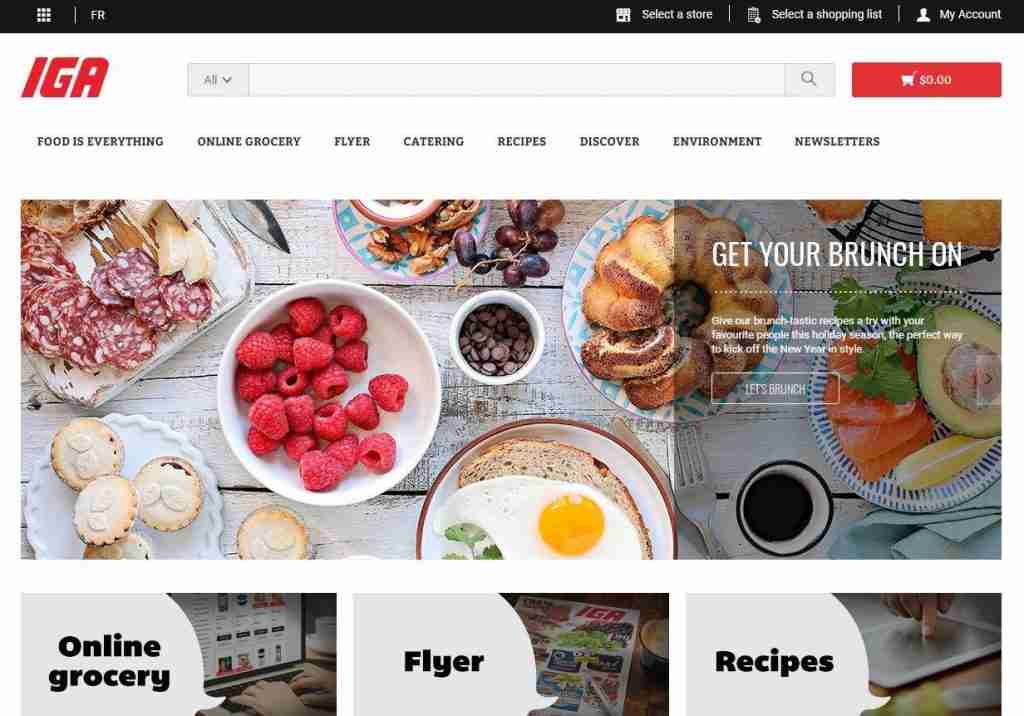 Last Few Words
As you can see, when it comes to customer service, IGA Canada is nothing short of exceptional. They care about their customers and strive to deliver a smooth customer experience every time.
That's why you should feel free to connect with them for any concerns or queries that you may have. The customer service team at IGA Canada will resolve your issues within no time.