The free email service Hotmail was first put on the World Wide Web in 1996. Its founders, Sabeer Bhatia and Jack Smith, originally wanted people to know this company as "HoTMailL," pointing out the symbol for HTML. This email server was so popular due to its advanced (well, "advanced" for the 90s) spam and virus, as well as its amazing 250-MB storage. Hotmail's hot status soon caught the attention of tech giant Microsoft.
In 1997, Microsoft scooped up Hotmail for $400 million and turned it into Windows Live Hotmail. Microsoft revamped the Hotmail server in 2012 and officially changed the name to Outlook. People who have an Outlook/Hotmail account nowadays have access to many amazing features, including direct access to Skype, Twitter, Facebook, Google, and unlimited storage space.
Hotmail Assistance
Since Hotmail is owned by Microsoft, it's best to get in contact with Microsoft's staff if you have any questions about your account. The easiest number for Canadians to use is (877) 696-7786. This telephone number will direct you to Microsoft's store sales and customer service divisions.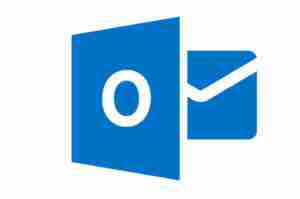 Since Microsoft is such a massive company, there are many other ways to get in touch with its vast staff. If you need some more information on this company, just take a look at these following links.
If you want to send a letter to Microsoft's main headquarters, take down this address:
Microsoft Headquarters
One Microsoft Way
Redmond, WA 98052-6399
You can also reach this headquarters by dialing (425) 882-8080, or faxing them at (425) 936-7329.
Since Microsoft is at the center of the digital revolution, you can find the company on many social media sites. If you are interested in "friending" Microsoft Canada on Facebook, check out this link. Microsoft Canada has a Twitter page at @MicrosoftCanada. Lastly, you can join Microsoft's Google + page.