Microsoft has a long notable history. Since the creation of the company it has been a leader in its field and has provided customers with products and services that assist users with a variety of functions and office management services. Microsoft was founded by Bill Gates and Paul Allen in 1975 in Albuquerque New Mexico. Today it has offices all over the world and its product portfolio spans from operating system, to videogame consoles.
Great customer care is one of the most important aspects that a business must offer if it wants to go anywhere. As one of the world's most valuable companies, Microsoft certainly knows this. For this reason, they want to make sure that they're accessible to their consumers. There are many different ways of getting help with everything that you need, whether by looking for it yourself or directly talking to their representatives.
Depending on the problem that you're looking to solve, there are multiple options to choose from. Here are all of the available ones.
How to get in touch with the Microsoft customer service:
Microsoft Support Web Page
One of the easiest ways of searching for help is visiting the Microsoft Support page.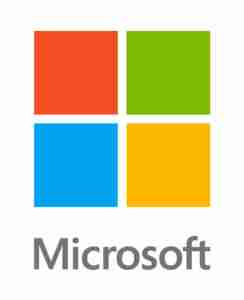 Here you can find answers to various questions that you might have regarding software issues, as well as information and tutorials for Microsoft's products. You can find help on all of their products and services, which include:
Windows
Office
Outlook
Xbox
Skype
Microsoft Store
Surface Devices
HoloLens
You can either select one of these categories or search for the specific product or question using the search bar.
There is also a page dedicated to business users, which deals with common issues that you might encounter while using Microsoft's business platforms.
Microsoft also wants the customers to be aware of scam support sites, which is why they also offer an option to report them, should anyone ever encounter them.
Get Help App
Another way to get in touch with Microsoft is through their Get Help app. It comes pre-installed in Windows, and you can access it by typing 'Get Help' in the search/Cortana bar at the bottom left corner.
Once you open it, you'll get a chat-like window, where you will see the Virtual Agent. You can type in any issue that you have, and the agent will try to provide the answer. You can also access the Virtual Agent from your browser.
Keep in mind that this isn't all that different from regular the troubleshooting that you can do in the Support page, so some of your question might still be unanswered.
If this happens, the best thing to do would be to contact Microsoft's customer care representatives.
Contacting Microsoft by Phone
Many people find calling customer service to be the most convenient way of resolving any potential issues. If you're among them, you can use one of the following phone numbers to contact Microsoft:
Canadian Head Office: (905) 568-0434
Customer Inquiries: (877) 568-2495
Microsoft Order Centre: (800) 933-4750
Microsoft TT/TDD: (905) 568-9641
You can also schedule an appointment with the Answer Desk, if you live near the locations that support them. To check whether there are any near you, follow this link.
As you can probably imagine, a general issue with calling customer service by phone is the long waiting time. Microsoft does its best to avoid this, but there's still a chance that you might have to wait for a while before you get to actually speak with a representative.
Contact Center Web Page
Another easy way of getting help from Microsoft is by sending their representatives a message directly from the web page. Navigate to their Contact Us Page and you'll see a box where you can type in your message.
You'll be asked to explain the issue you're facing, along with the product that you're using. When you click 'Next', you might be asked to provide additional information about the product.
Once you send the message, you'll get the best potential solutions to your issue.
At the bottom of the same page, you'll see three more support options:
Business, IT, and Developer – Solves specific issues related to app development and small and medium businesses.
Microsoft Store – Offers help on finding new products and taking a look at older purchases, whether it's from an online or a physical store.
Disability Answer Desk – Provides help to people with disabilities.

Microsoft Education Help Center
Microsoft Education Help Center helps students and teachers that use Microsoft's solutions. On this page, you can get all kinds of information regarding the platforms. There are many tutorials that can help you understand how they work, and you can choose a specific category to find the answers you're looking for.
Simply go to the Help Center. Once you get there, you can either search for a specific topic or question, or browse the help that's already available within the categories.
Contacting Microsoft via Social Media
Like every other reputable company, Microsoft cares about their social media presence and letting their customers use these platforms to reach out to them. You can use all major social media platforms to contact Microsoft, and their representatives will answer your questions.
Here's where you can find them:
Aside from being able to contact Microsoft via social media, you can also stay up to date with the latest announcements, products, and other information that might be of use.
The Final Word
As you can see, there are many ways to contact Microsoft, should you encounter any issues or have any questions regarding their products. Microsoft's support team will make sure that your questions are answered in a timely manner, no matter which way you decide to go.
Depending on your questions, you can go for the most suitable option. Calling customer service by phone is the most direct way, but there's a chance that you'll have to spend some time on hold if you want to speak with a live person. However, this is still the best option if you need answers immediately.
If your issue doesn't require immediate solving, you can send Microsoft a message or use any of the options you read here. Following them on social media can also be a good idea. There's a large community of people who use Microsoft products and services and many of them would be delighted to help you resolve your issues.