Bell Fibe TV is an internet-based television service provider. It is owned by Bell Canada and operates in the provinces of Quebec and Ontario. This is a standalone TV service that can also be bundled with an FTTH or FTTN Bell Internet service package.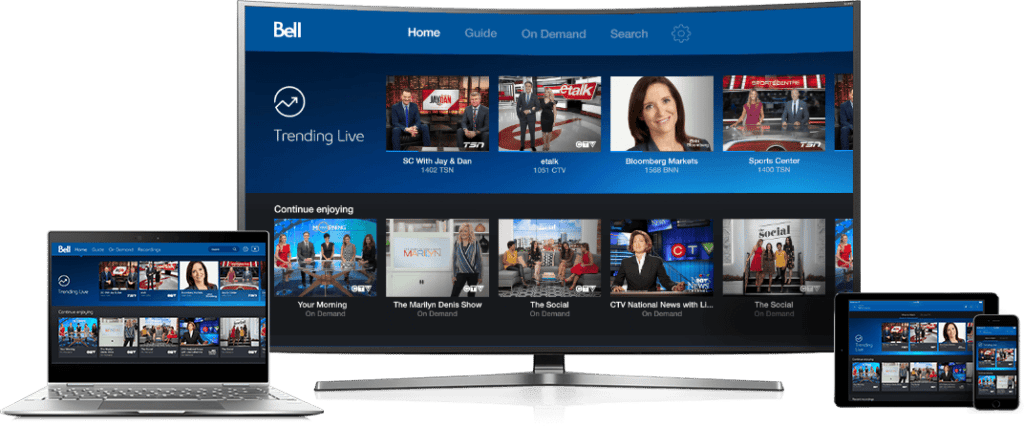 Bell Fibe TV was officially launched in 2010 on the Ericsson Mediaroom platform. Currently, it is also available in Manitoba where it is re-packaged by Bell MTS as well as Bell Aliant. From 2017 onwards, Bell Fibe TV customers are no longer required to sign up for Fibe Internet service so that they can access their Fibe TV service.
Bell Fibe TV's Support System
Bell Fibe Tv has a large presence in Quebec and this is why the site offers a dual-language format. It is currently available in French and English and the language tab is found in the traditional spot on the extreme right side of the top bar.
Clicking on the support link of the site brings to view a comprehensive drop-down menu. This includes the following tabs:
Mobility
Internet
TV
Home Phone
Connected Home &
Billing and accounts
All of these tabs offer their own comprehensives drop-down menus.
The overview section of this tab contains detailed FAQs regarding device support, apps, email connectivity, travel, and troubleshooting tips. Other tabs in this section include various blogs on how best to utilize the service as well as rate plans, infotainment options, and package add-ons.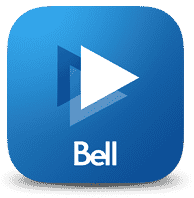 This link will open 3 different tabs:
All three of these links provide useful information on new subscriptions. Some of the more prominent links include information regarding the following topics:
Using Fibe TV on both home-based systems as well as mobile devices. Troubleshooting tips for both android and Apple based systems and downloading and using the app.
There is also plenty of information regarding parental controls, using a remote, and finding a favorite channel or show. Here, you will learn how to access the TV guide as well as changing the channel lineup.
Lastly, there is also the self-service option that will enable the user to conduct a host of operations on his device. The troubleshooting guide contains step by step instructions on how to replace both wireless and wired receivers.
The internet support page has been designed to help wi-fi and modem users. There are plenty of links regarding speed tests, configuration, password management, and other wireless connectivity issues. The troubleshooting guide will help you to figure out the most common problems and their solutions. Here you will learn how to reboot your modem, how to perform speed checks, and check your network status as well.
This support page deals with most commonly asked questions regarding Bell's home phone service. You will find information regarding calling features and long-distance caller options. You will also learn how to sync your phone with your smartwatch, your car, and various other smart devices.
Apart from that, you can also use trackers to find lost stuff quickly and easily. Bell offers its subscribers the ability to attach a wireless tracker to just about any anything such as home keys, your wallet, or even your favourite pet. Whatever you have lost, you can find it again in only a few seconds, just by using an app on your phone. This brings a whole new world of convenience to everyone who uses this service.
Smart Home
The support system of the Fibe TV network also has a link to one of their leading products. Their Connected Home system allows you to effectively control your home appliances right from your phone. This can include locks and doorbells, security cameras, all the way to thermostats and light switches. This is a great way to make everyday life a whole lot easier.
This page offers a range of options ranging from registration of the account to paying your bills to allow seamless and uninterrupted connectivity. You can also update your billing profile and view your billing details here.
There is a dedicated technical help chat line for subscribers, that is available 24/7. All Fibe TV and internet subscribers have their own unique ID or B1 number that is prominently mentioned on the bill. You can enter your account number here and start chatting with the experts. Alternately, you can also call them at their dedicated helpline: 1 866 310-BELL (2355) or even log in to My Bell.

All Bell tech subscribers are able to enjoy premium support on both computers and their smart internet-connected devices. This is because the help center offers live remote access 24 hours a day and they can coach you through all of your software and hardware needs. They also set up and configure your system and provide monthly monitoring and optimization reports to ensure optimal performance of your system. Lastly, they offer practical coaching as well, regarding the various functions and features of your device and computer systems. Their average monthly charges are 6 CDN.
Social Media Profiles
Bell Fibe TV has an excellent social media network and they update their pages and accounts on a regular basis.
Facebook
Bell Fibe TV has a very active Facebook page with around 175,00 followers. They regularly update it with plenty of fresh and relevant information as well as celebrity appearances.
Twitter
Bell's Twitter handle is also very active with close to 64,000 followers and they regularly update it with new and informational content. You may access it here.
Instagram
Bell is relatively new to the Instagram social media app. And so far, they have managed only 11,600 followers. However, they continuously update their Instagram page on an almost daily basis.
Conclusion
Bell Fibe TV has an extremely comprehensive support page and they have gone through great pains to ensure that their subscribers can connect with them. Moreover, they have active social media profiles on many different platforms, where they address their subscribers' concerns in a timely manner.