Eastlink Inc. is a telecommunication and cable television company headquartered in Canada. The company was founded by the Bragg family in 1969. At first, it operated as a private company and then eventually grew through the amalgamation of several other telecommunication companies.
The Bragg family started the company in Nova Scotia, a rural base, and has now become the largest private cable company in Canada expanding its operations from Halifax to Ontario and the West. Their secret key to success is their ability to spot the next big thing. They launched the first home phone service in 1999 and were one of the first companies to invest heavily in the wireless technology.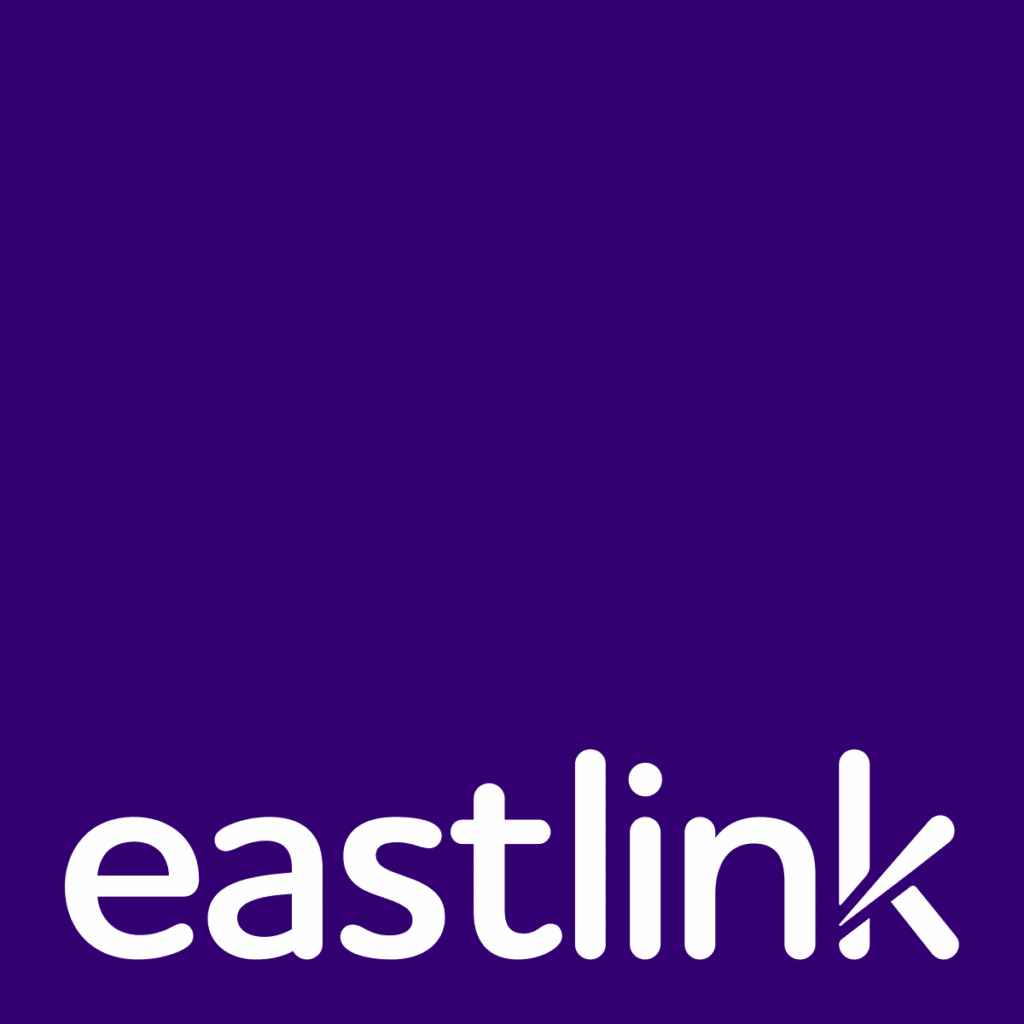 Despite the growing success of their business, the Bragg family lives in Halifax. The 70-year-old patriarch, John Bragg, and his four sons own various other businesses as well. The owners believe in the importance of providing efficient Eastlink customer care services and making the experience easier for their users. This is why Eastlink has a huge customer support team that is accessible and reachable through different communication channels. Eastlink is not just a big name but they contribute to the community and go to every length to support their users as well.
Support Team
Their 'Support' option is amongst the first three tabs on top of the page. This shows how dedicated they are towards their users. When you click the support link, you will find a number of popular questions and the answers for them.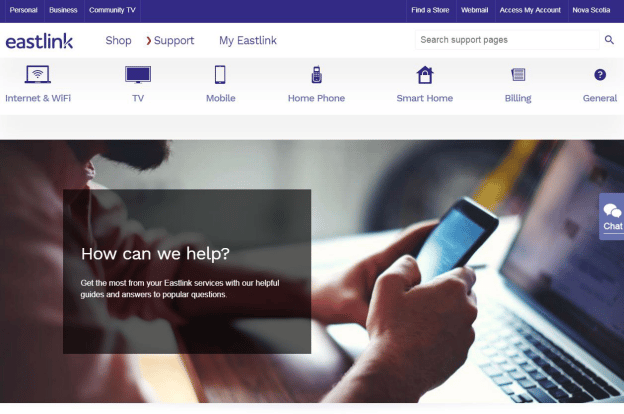 Since Eastlink is a service-provider, they know their key to success is in enhancing the user experience. There are a number of technical questions and issues that people go through. Eastlink has a support team that guides users through without them having to call them or wait for them to respond on email.
On their support page, you will find:
The best thing about Eastlink's website support page is that it has the answer to most of the simple problems right there. They are explained in pointers, making it easier to follow. But they don't stop here. As you scroll further down the page, you find more options such as:
More Help By Product
This section consists of help topics according to products. Under each product heading (Internet, TV, Mobile, Home Phone, Smart Home, and Billing and Accounts, you can find answers to frequently asked questions.
Chat
At the end of the support page, you can find the option to start a chat. The chat option is available from Monday to Friday, 8am to 9pm, and on Saturday from 9am to 5pm. So, if you have any problems during these timings, you can start a chat and find their best representatives serving you in every possible manner. Their chat service has quick and efficient responses.
Visit Us
Eastlink has stores widespread across the country. They encourage their users to find the nearest Eastlink store in case they have any unresolved issues. They have hired customer support representatives for their each of their stores. They have a smoothly-running system without long waiting queues.
Call Eastlink
If all else fails, or if you want a prompt reply, you can always call Eastlink on their toll-free number 1-888-345-1111 from anywhere in Canada. The customer service team is ready to help you without having to hold for a long time.
Home and Business Services:
Eastlink provides different toll-free numbers for home and business services.
The home services number is 1-888-345-1111 and is available six days a week from 8am to 9pm on Monday to Friday and 9am to 5pm on Saturdays.
For business services, the call center number is 1-877-813-1727 and is available Monday to Friday from 8am to 6pm.
Technical Support:
Even though the call center and chat is available for a limited time period, the technical team is available 24 hours a day for support and repair at 1-877-813-1727 .
Eastlink e-mail and mail addresses
Email and Mail: You can also email them by filling their application form available here.
You can also post your letters to their mailing address:
P.O. Box 8660,
Station "A" Halifax,
Nova Scotia, B3K 5M3
Further Support Options
Under the 'Contact Us' option, there are further options available for users. These options include:
How Do I…: This section is followed by a number of links on popular topics.
Easy Ways To…: This section is followed by a list of how-tos that you may need to know.
Blogs: Their website has many informative blog posts that you may need to solve an issue.
Connect Through Social Media
Eastlink has a great support team and easy-to-navigate website. You can find answers to most of your questions and queries on the site alone. For any other feedback or reviews, you can always follow them on social media. They have active accounts on Facebook, Twitter, Instagram, YouTube, and LinkedIn.
Eastlink makes sure their loyal customers are updated about their new products and ongoing offers. They actively use their Facebook and Instagram page to interact with customers. They also reply to comments—not only the good ones but the bad reviews as well.
If you want to work with Eastlink, you can add them on LinkedIn. They welcome creativity and innovation, and also invite fresh graduates to apply.
Eastlink's website is full of information that you will need for a seamless experience. For all else, there's always their support team to turn to.