DoorDash is one of the newest on-demand food delivery services operating in Canada. The dashers deliver food at your doorsteps from your favourite eating joints.
The company came into being way back in 2013 when four Stanford students came together to create a digital space that catered to the hungry residents.
Moreover, the food app aims to assist local cafes and eateries that might not have the resources torun a door-to-door-delivery operation.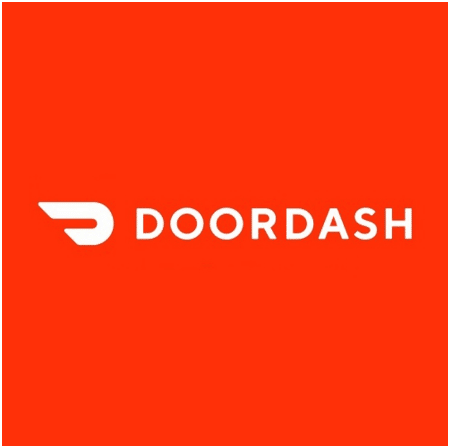 Since its inception, DoorDash has continuously improved its services and widened its network. Currently, it has the hold on approximately 600 cities spread all over North America. Its latest breakthrough in Canada has made the food app a new favourite.
This is primarily because of its speedy delivery and accessible customer service. As an online food delivery service provider it ticks all the boxes when it comes to customer satisfaction.
Do you want to contact DoorDash in Canada? This article will give you an overview of its customer support services and contact information in reference to Canada. The guide lists all the ways you can reach the food delivery services in case of an enquiry about registration or any app-related issues.
Calling Customer Support
The best (and possibly the quickest) way to contact DoorDash is via its inclusive customer service hotline. You need to dial 855-973-1049 to get in touch with a customer service provider. The hotline is open for all kinds of queries. So it doesn't matter if you're a customer, restaurant merchant or a dasher–everyone has the right to approach the team by dialing this number.
Once you dial this number you'll probably be connected to the automated operator. You'll probably be given these instructions during the automated operator's correspondence:
Dial 1 if you wish to collaborate with DoorDash (business owners, restaurants and home catering businesses)
Dial 2 if you are a customer
Dial 3 for emergency support
Dial 4 if you want to become a Dasher
Once you follow the instructions and make your selection, you'll be connected you to a real customer service provider. After that, the DashDoor team will do their best to answer all your queries.
DoorDash Help Center
Like most online service stores, DoorDash has a self-help feature. The tech firm has designed a specific DoorDash Help Center. After landing on the page you may get the option of choosing whether you're a customer, a dasher or a restaurant.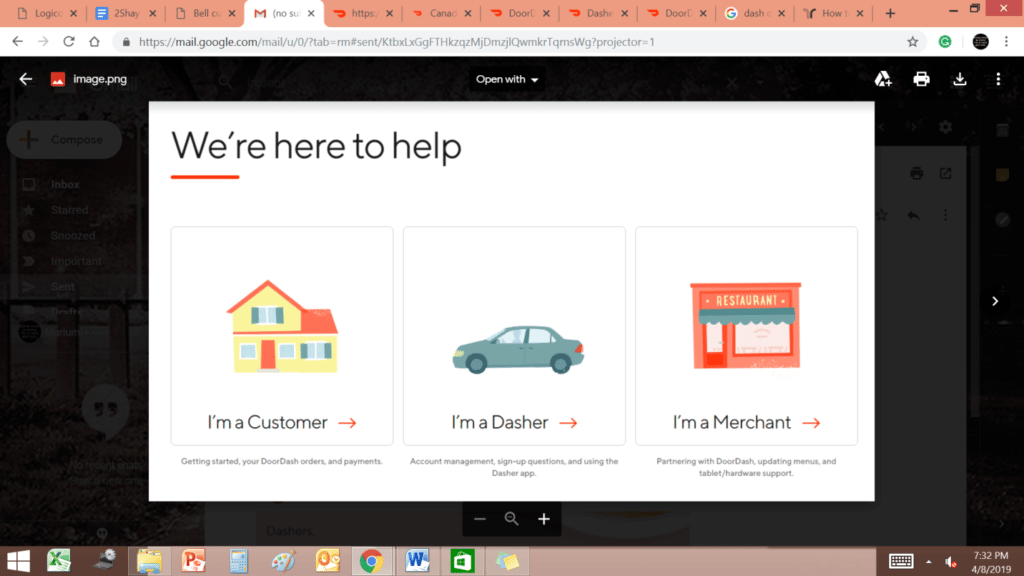 Once you select that relevant option, you'll be taken to the relevant page. Each of these pages opens up to an overview of FAQs (Frequently Asked Questions). You may scroll down/search for your query. Or you can even use the search bar to ask your own question.
The company has properly categorized the commonly asked problems like:
Troubleshooting Issues
Information on Getting Started
Delivery Complaints
and a lot more.
In this methodical manner, DashDoor is able to resolve various issues with just a click of a button.
Connecting via Email
What if your query isn't urgent? Then you should get in touch with DoorDash via email. The support team will then get back to you within a day or two depending on the situation. The DoorDash customer support email address is: support@doordash.com
As the phone line, this communication option accommodates messages from customers, dashers and restaurant owners alike. Therefore, it's important to specifically mention the purpose of your correspondence in the subject line. This is especially feasible for cases when you want to receive an immediate response.
Moreover, emails make it easier to send evidence of the complaint in the form of screenshots/photos. This kind of detail helps the team to resolve the issue in a better manner. Plus, you don't have to spend hours on the hotline to explain what happened. All in all, the email protocol is pretty straightforward and allows you to provide more details on the situation.
Being Social: DoorDash Social Media Channels
In this digital age, the only way to stay connected with customers is through social media networks. DoorDash knows this fact and uses it to its best advantages by keeping a steady presence on all major social media networks.
This includes:
The food app makes sure to fill the followers feed with latest updates, exclusive discount offers, promo codes and delicious notifications on what's new on the food front. You can follow these social media apps directly. Or connect with them by hovering over the icon on the company's official website (the icons are located at the bottom right of the webpage).
Apart from being the newsmaker for this app, these social media channels are a good way to contact the customer service staff. You are most likely to get a response from them within a few hours or maybe a whole day. But you can expect the team to get in touch with you as soon as possible.
Similar to the email service, the direct messaging feature allows you to provide photographic proof for the complaints you wish to register. Or you may try to get their attention by commenting on a new offer/activity.
Other Customer Service Options
Location-Specific
Is DoorDash available near you? Go on the food delivery page to find out if the company operates in your location. You will then be directed to the main food delivery page of your chosen location. A list of delicious menus awaits you there.
But if you need to ask for a location-specific question then for that you may contact the help center. The website has city-wise help centers that provide essential contact information. For instance, this is the link to their Toronto page. DasherDoor in Canada includes other cities too.
The web page list downs details related to:
Sign up procedures
The business hours
Prime locations
Dasher Pay and Referral Fees

Live Chat
The food app currently lacks a proper live chat option within the app/website. But you may use the in-app feature to enter your complaints/queries. Once the message is sent, someone from the customer service team will get in touch with you promptly.
On the whole, the DasherDoor has made sure to keep all lines of communication open for its customers and collaborators. This ensures that they are available to you between the hours of 9am to midnight without any issue.