Look no further than BITE Beauty cosmetics if you are on the hunt for clean makeup. The brand offers top quality products that have been made with superfoods rather than artificial pigments. You can directly buy the products from the company's official website or its authorized stores.
BITE Beauty's website is pretty user-friendly and allows customers to easily browse what they are looking for. Unlike other websites that lead visitors from one page to the other from a single tab, the navigation system of this brand's website is simple, which makes shopping fun.

About BITE Beauty
Founded in 2011 by Susanne Langmuir and launched in 2012, BITE Beauty is a company that sells Canadian cosmetics. The company vouches for safe product making practices. They put emphasis on the word "clean" as all their products have ingredients that benefit the skin.

These vegan, food-grade ingredients are gluten-free and are not tested on animals. One ingredient that is added in all their products is resveratrol, which protects the skin's surface and rebuffs harmful environmental influences.
One unique service that BITE Beauty offers is "Lip Labs". These are stores where customers can create customised lipsticks. BITE Beauty cosmetics are sold by Sephora and J. C. Penny.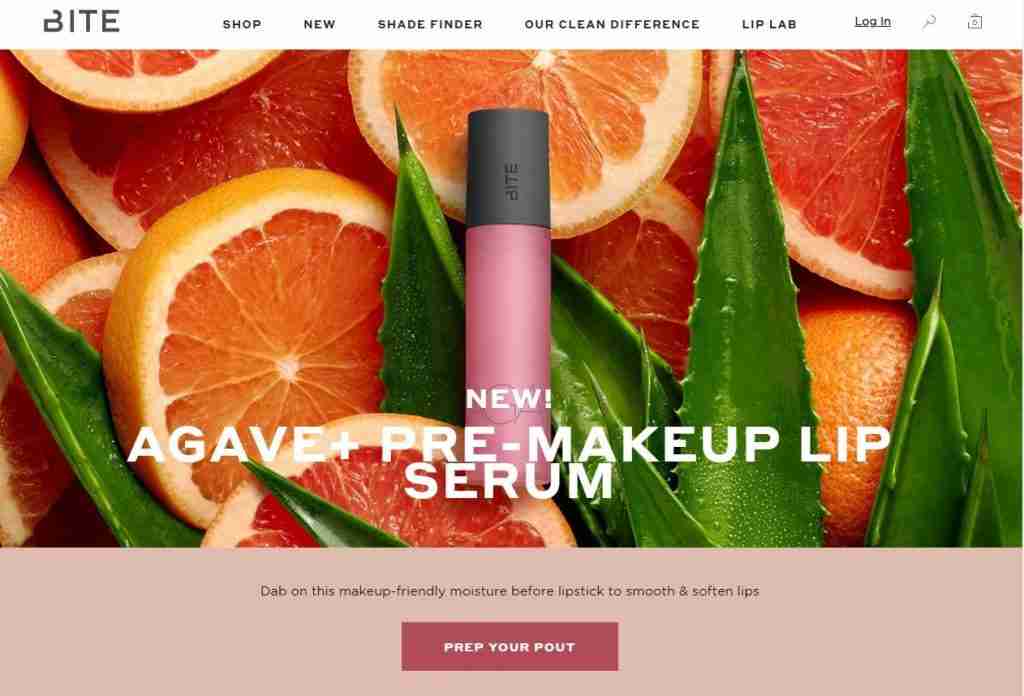 BITE Beauty's Customer Support Services
BITE Beauty's customer support services are exceptional. No matter what kind of assistance you are seeking, a friendly representative will always be available to answer your questions. The company's support services include contact information of all its stores in Canada, shipping information, return and exchange policies and more.

If you have placed an order online, you can also track your order by logging into your account. Let's have a look in detail at all the customer care services that BITE Beauty offers:
Find BITE Beauty – Store Locator
To locate a store that sells BITE Beauty cosmetics, the website offers a list of all the cities where you can find them. By clicking on the city, you will be directed to a map that will pinpoint the location of the store with its operating hours.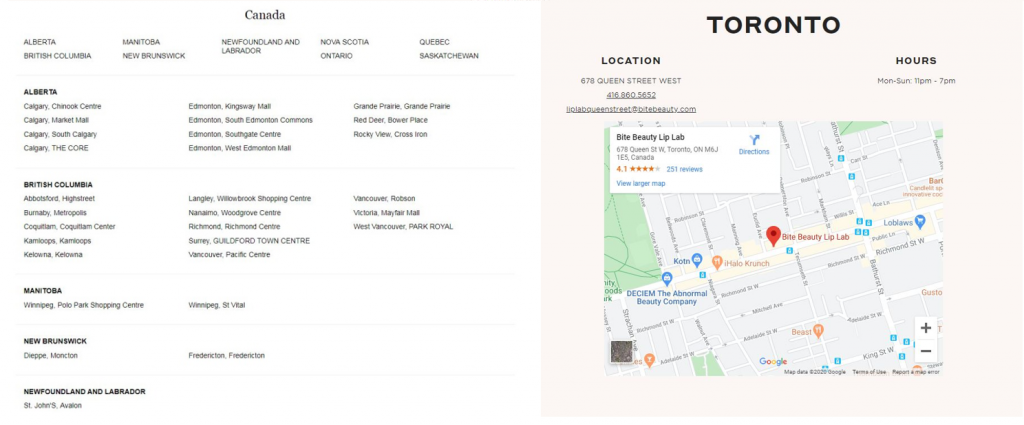 To find Lip Labs, a separate store locator map is offered that shows the location of the lab.
Only Sephora and J. C. Penny are authorized to carry BITE Beauty cosmetics so if you find any of the brand's makeup in another store, those are copies.
Call Support
BITE Beauty gives its customers a direct line to the headquarters if they have a question regarding a product they just bought. The phone lines are open 24 hours a day, 7 days a week. If you are looking for the number of the store from where you bought your BITE Beauty products, then visit the store locator page. The map will give you the phone number you are seeking.
Call: 1-844-500-2483
E-mail support
If you have a complaint and want to provide feedback to BITE Beauty in detail, then you can email them at customerservice@bitebeauty.com.
There's also an email form that you can fill to get in touch with them. You can choose the subject of the email through the drop-down menu. The options are:
General Information
Order Status
My Account
Other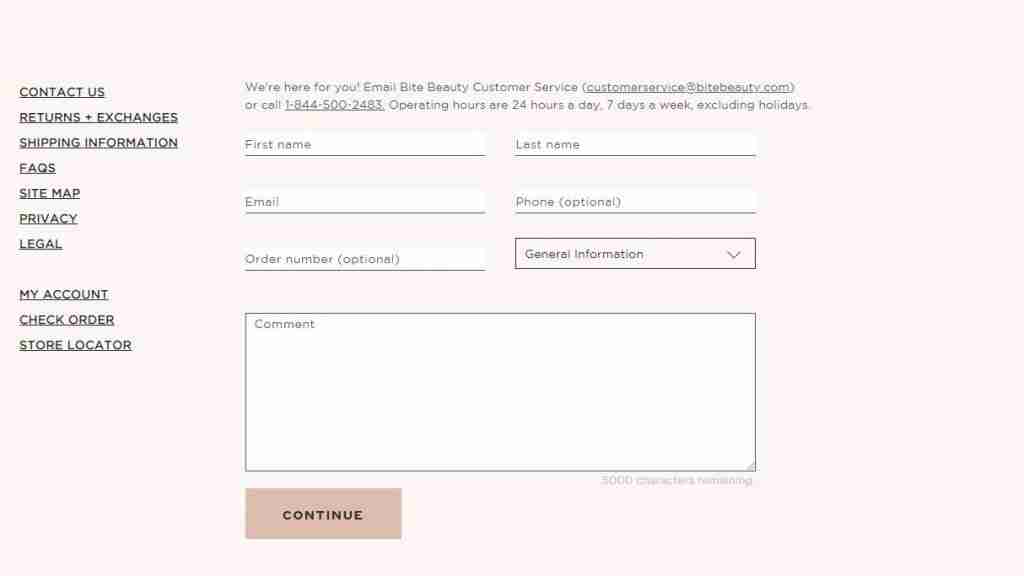 Customers can ask whatever they want by writing in the comment box.
Live Chat
BITE Beauty's live chat option is available for customers who are having trouble finding a product. The company is dedicated to helping women find the right product according to their color preferences and skin tone. For assistance, you can live chat with an agent and get answers to all your questions.
Social Media Support
Being a beauty brand, BITE Beauty has the most followers on Instagram. BITE can also be found on other social media pages like Facebook, Twitter, and YouTube. The former three platforms post pictures and short videos about its top products, whereas YouTube focuses on the Lip Labs. Most of the videos posted here are about how BITE Beauty makes its glosses and lipsticks.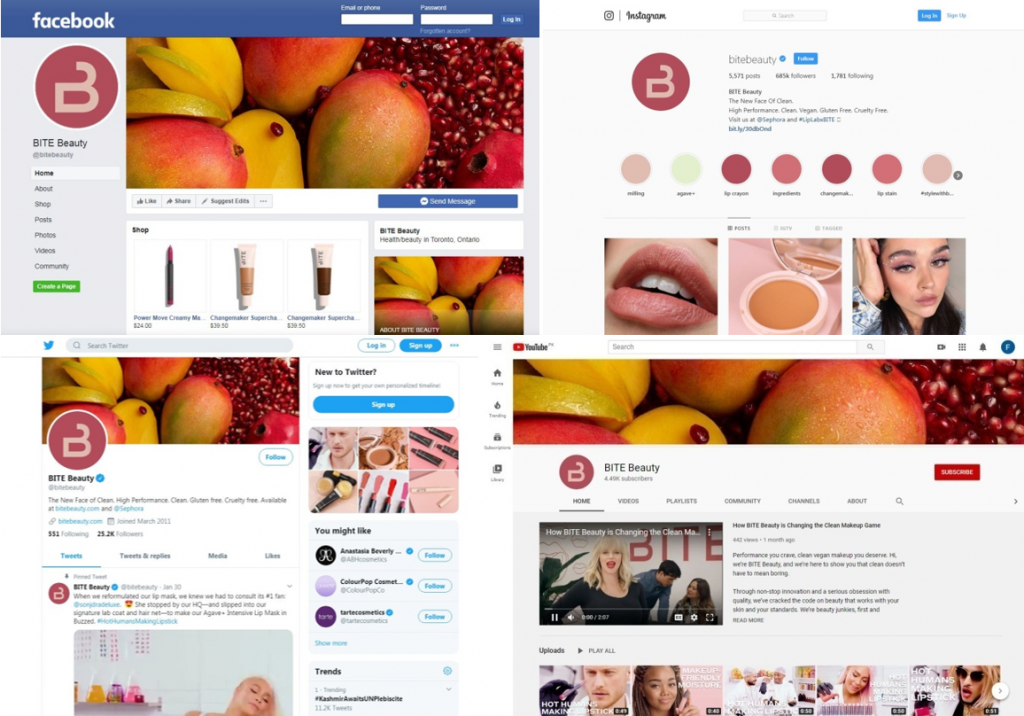 Help and FAQs
The FAQs page of BITE Beauty offers answers to all types of questions. The questions have been divided into categories so that customers can find what they are looking for easily. These categories include:
Product-Related
Shipping/Order Status
Return and Exchanges
My Account
Login
Credit Card Trouble
Other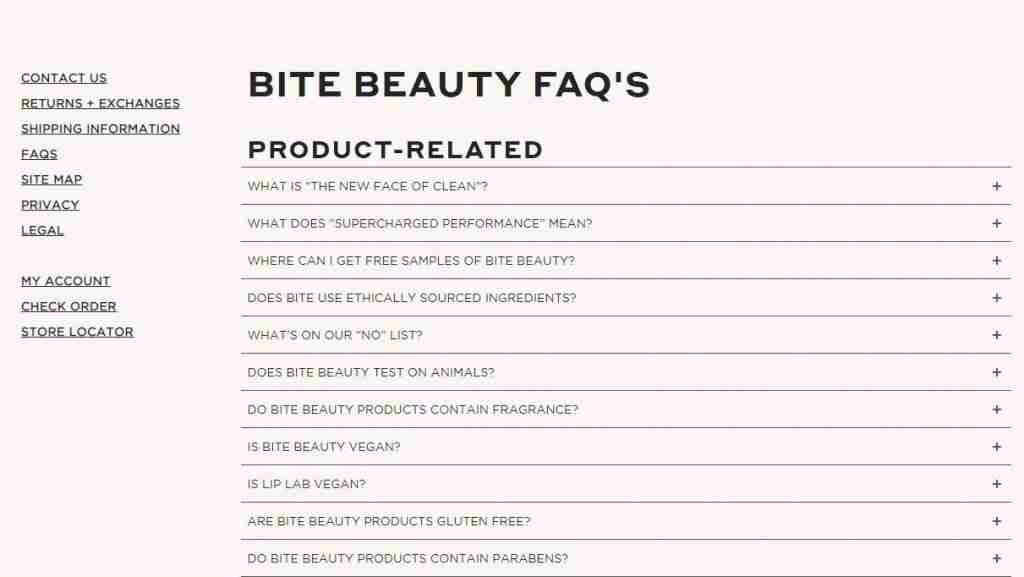 One of the things that most customers inquire about is the "Clean Difference".
BITE Beauty's Clean Difference
One service that makes BITE Beauty's cosmetics so unique is their dedication to making clean products. The company uses superfoods to make safe cosmetics that have no artificial flavor, color or fragrance. All the products are made in a lab and tested thoroughly before being marketed.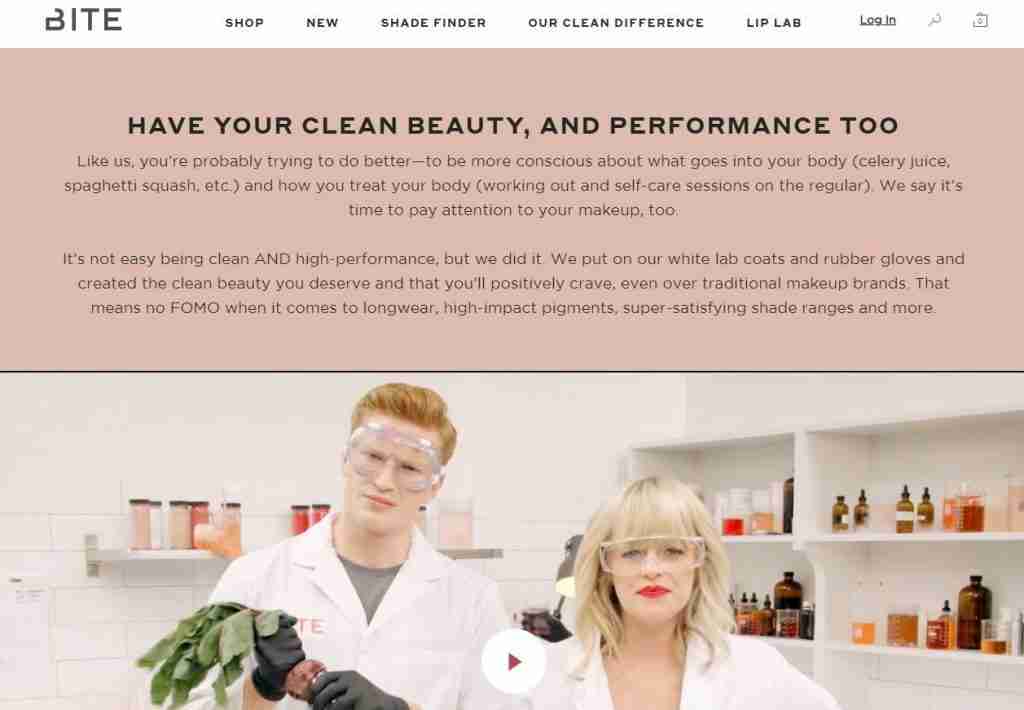 The clean difference page also lists all the ingredients that are added to the products. There's another list that mentions all the harmful ingredients that are commonly found in cosmetics. Their clean campaign has received many accolades from Cosmopolitan, Allure, Woman's Health Beauty, etc.
Shade Finder
The shade finder page helps you find a lipstick shade that matches your skin tone. This online service allows you to build a lip color without visiting BITE Beauty's Lip Lab. In order to find the shade you are craving, you have to choose the correct option to the questions asked, which include:
Skin Type: Normal to Oily or Normal to Dry
Complexion
Lip Color
Lip Finish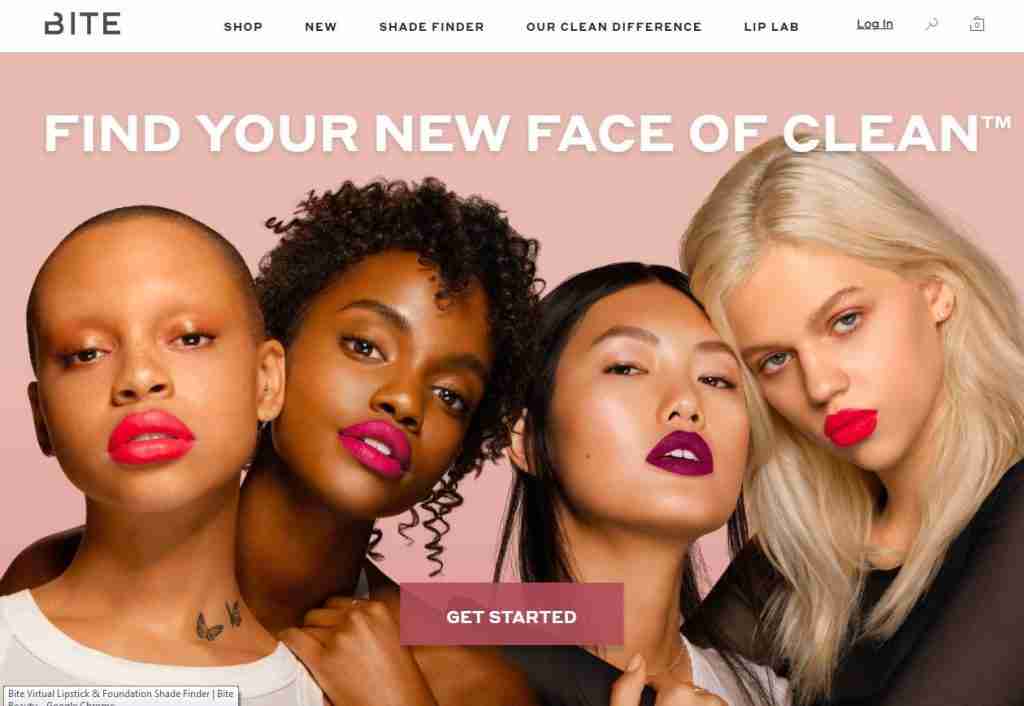 Once you have completed the survey, you will be asked to take a selfie. After this, the website will analyze your facial features and your choices, and then provide you with a lip shade.
Stay In Touch with BITE Beauty
What makes BITE Beauty's website so user-friendly is that all the customer care services are mentioned at the bottom of the page. By clicking an option, you will be directed to the page you are looking for and find the information there.
The website doesn't make you jump pages to look for information and with so many contact options, customers can easily get in touch with the company's representatives.