Since the dawn of time, humans stank. Thus, the ancient Mesopotamians first invented perfume. And lo, as people began to smell better, savage wars ceased, and culture began to flourish. Even today, despite all of our technological advances, the ancient charm of a good perfume is the surest way to civilize the savage Enkidu in all men. And there's no more prominent cosmetics/fragrance company in our modern world than Sephora.
Sephora is a Paris-based company founded in 1969. The first American store opened in NYC in 1998, whereas the first Canadian store opened in Toronto in 2004. Today, this French company has 400 locations in both Europe and North America, as well as a booming online department store. Why was this company named Sephora, you may ask? Well, if you asked that question, you probably weren't paying attention in Sunday school.
Sephora (Hebrew: צִפוֹרָה) was reputed to be one of Moses's most beautiful wives in Exodus. Currently, this company is a subsidiary of the European beauty conglomerate LVMH Moët Hennessy Louis Vuitton SE.
Sephora Canada customer care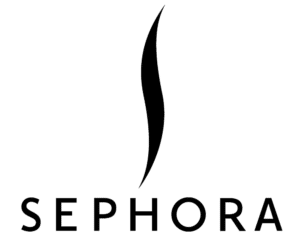 The most direct way to reach Sephora is to use this toll-free number (877) 737-4672. The toll-free hotline operates Mondays through Fridays from 6AM-9PM and Saturdays through Sundays from 8AM-5PM. If you still have more questions to ask, or if you just want to find out some more info on Sephora, check out these links below.
There are tons of ways to get in touch with Sephora's staff on this "Customer Service" page. Besides telephone number information, you can also send an email directly to the company from this site. Also, there's a "Live Chat" option on this page if you want to text a representative in real time.
Looking to get your Parisian glam on at a Sephora store? Check out this "Store Locations" page to find out where the closest store location is to you home. After you type in your zip code, province, or city into the central search bar, click the "Find" button. A list of Sephora locations should pop up on your screen right away.
For people out there with a ton of questions to ask Sephora, take a look at this FAQs page. Just a few of the questions you'll find answers for include shipping policies, out of stock products, and samples.
Sephora wants every woman to feel as glamorous as a chic Parisian. That's why they've created this YouTube page full of beauty tutorials. Just a few of the playlists on this website include eye shadow tutorials, hair care tips, and skin care videos.
Canadians who want to send Sephora a hand-written letter have a few options. Instead of including the company's main office in Paris, we've listed two North American headquarters in this article. Sending a letter to either one of these addresses will save you both time and postage.
First, here's Sephora's official North American headquarters:
Sephora USA, Inc.
First Market Tower
525 Market Street, 32nd Floor
San Francisco, CA 94105-2708
You can either call this office by using the number (415) 284-3300, or send this office a fax message using this number (415) 284-3434. Note that this Frisco office is only open Mondays through Fridays 8AM-5PM.
If you want to send a letter directly to LVMH, this is your best option in North America:
LVMH Tower
19 E 57th St
New York, NY 10022
The telephone number for this LVMH Tower is (212) 931-2700.
Sephora loves to stay connected to their customers. That's why this company is on so many social media websites. If you are on Facebook, Twitter, Instagram, Pinterest, Google+, Wanelo, you can easily follow Sephora on social media