AliExpress is a leading online retail service based in China and is a smart and intuitive brainchild of the Alibaba Group. Initially launched in 2010, AliExpress had humble beginnings that blew up in recent years, making it one of the biggest online retail services we know today. The company comprises small businesses within China as well as other important locations like Singapore. It sells products to a growing international market.
Like its sister company, Alibaba, the success of AliExpress has been likened to retail giants like ebay. Since most of its sellers operate independently, offering buyers a wide selection of products like jewelry, clothing, home décor, and electronics, AliExpress is in close competition with Lightinthebox and DHGate.
However, this leading retail stands out because it primarily targets international buyers. Its online website is multi-lingual, catering to a wide range of languages, including Dutch, French, Italian, Spanish, and German. It also has an app that is available in 17 different local languages.

AliExpress invites both individuals and companies to set up their niche, interact with their target audience, and grow their market. Instead of directly selling goods and services to customers, AliExpress is a free platform where anyone and everyone can establish their own business.
In this way, the company uses e-commerce services to promote entrepreneurship all over the world. It also bridges the gap between customers and their restricted choices, especially when it comes to electronics and apparel. Now, with AliExpress, a customer can easily buy an exclusive item made in a completely different part of the world at the touch of a button.
By promoting a global culture, the future truly belongs to e-commerce platforms like AliExpress. Considering its large customer base, it is no surprise that AliExpress has one of the finest customer services for an online retail. The company also maintains a reward system for affiliate marketing. Individuals get a chance to win a commission for promoting AliExpress products and services.
How to contact AliExpress from Canada:
AliExpress Customer Care Support
As an online site that serves millions of visitors daily, AliExpress maintains professional, high-quality customer services. There are many ways to get in touch with a representative regarding any query, concern, or complaint that you may have. Here are the most important:
Selecting Your Language
Since the website is available in a wide range of languages, it will automatically detect your region and switch to the designated one. However, if you need to change the language, you can find the option right at the top right of the page. Simply, select Canada and the page will automatically optimize to your region.

Search Help
The company's website features a "Search" bar where you can insert a keyword, a question, or a query that results in a range of automated responses. Whether you want to request a refund, combine all your orders in a single payment, or locate an order on your account, this is where you'll refer to.
The results will show a wide range of questions and a step-by-step guide to help customers locate their orders and get in touch with sellers.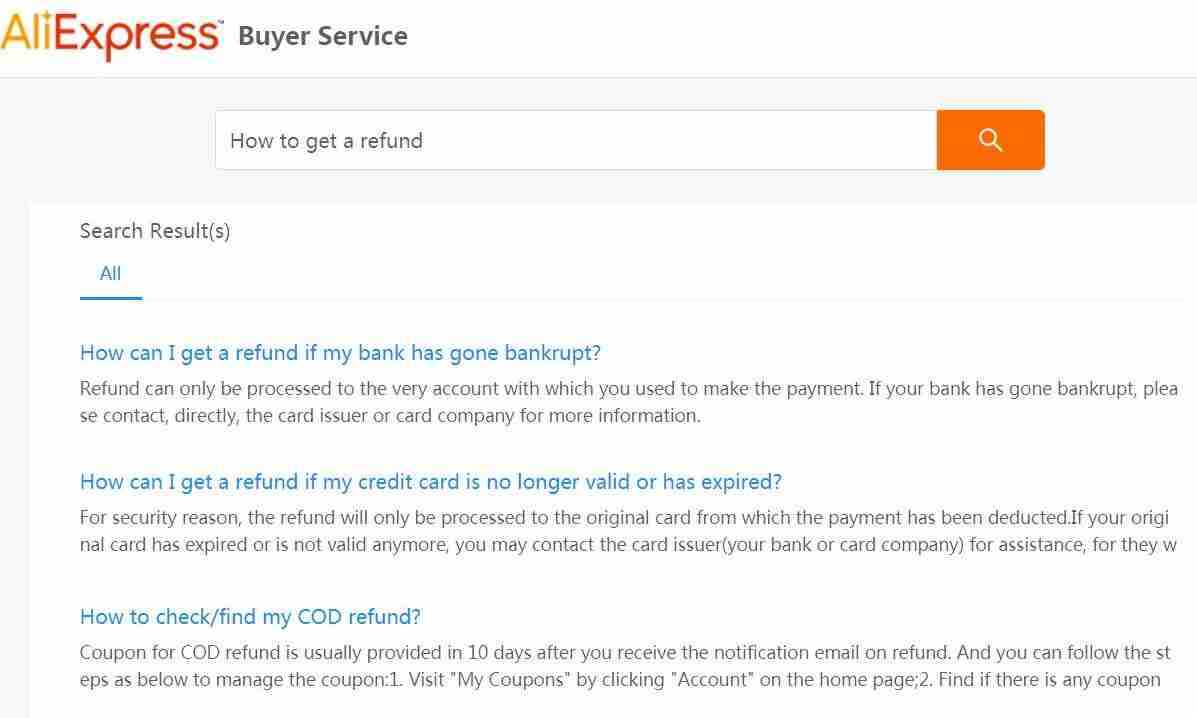 Live Chat
As a retail for clothes and electronics, AliExpress receives online traffic by the thousands. Hence, the website also offers a Live Chat feature. The good thing about this feature is that the customer service team stays online 24/7.
For issues like expediting an order, locating the seller, selecting coupons, or fixing other payment issues, you can use the live chat feature at AliExpress. It doesn't matter what hour of the day it is, you will always find an assistant to help you in the middle of an emergency.
You will have to select a question first, and the website will automatically link you to the right agent. All the manufacturers verified by AliExpress also have their own customer chat for further ease.

Social Media
Keeping up with the times, AliExpress has a strong social media presence and likes to update its customers with the newest electronics, apparel, and home décor. You can connect with them on Facebook and Twitter.
Their Facebook page features customer live chat, making it even easier for visitors to contact a representative. The social media team posts regularly about upcoming shopping festivals, online season sales, and fun tutorials on how to use tech-savvy products. Both their social media handles have an interactive team that you can talk to and ask all your questions.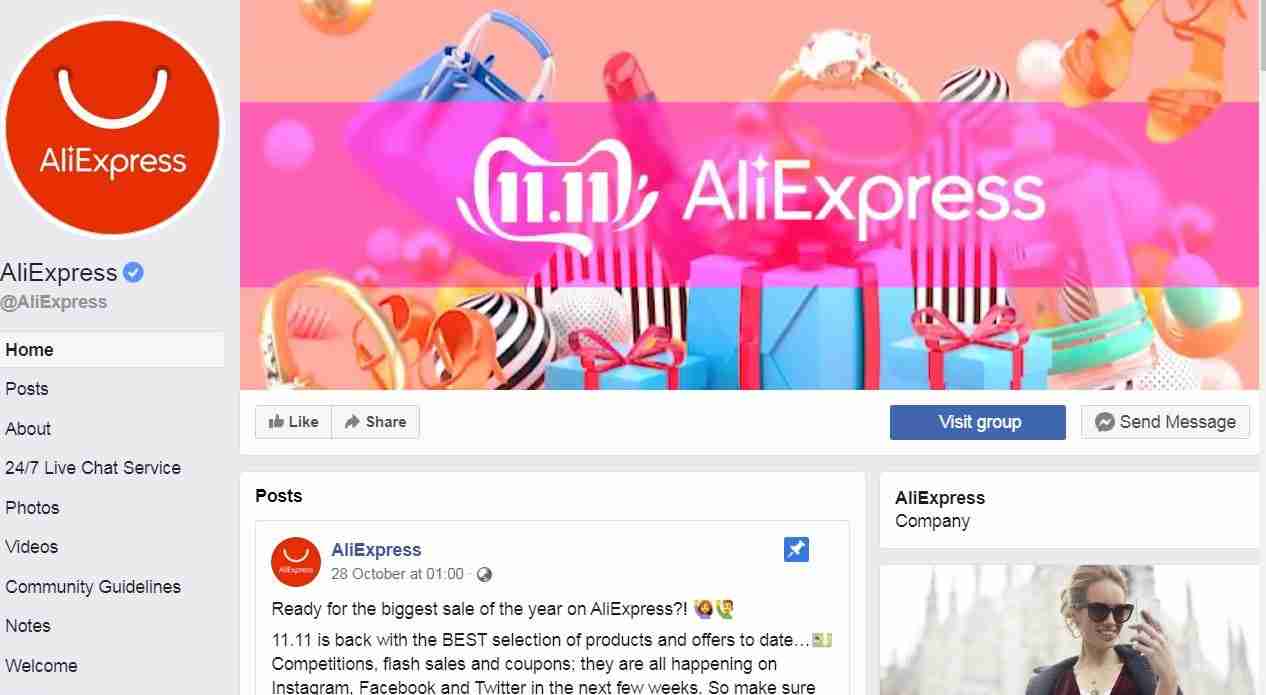 Self-Service
AliExpress also offers an extensive "Self-Service" bar that allows customers to track their orders, change their account settings, and report an issue. If you don't have time to contact a representative, you can troubleshoot the issue, and find relevant services on the website. You can also report an issue, check your credit card appeal, and track your packages at the click of a button.

Leave Feedback
AliExpress is always looking to improve its services and customer support, which is why it encourages visitors to leave feedback. You can tell them what you think about "Help Center" page and how they can refine it even more for a pleasant experience.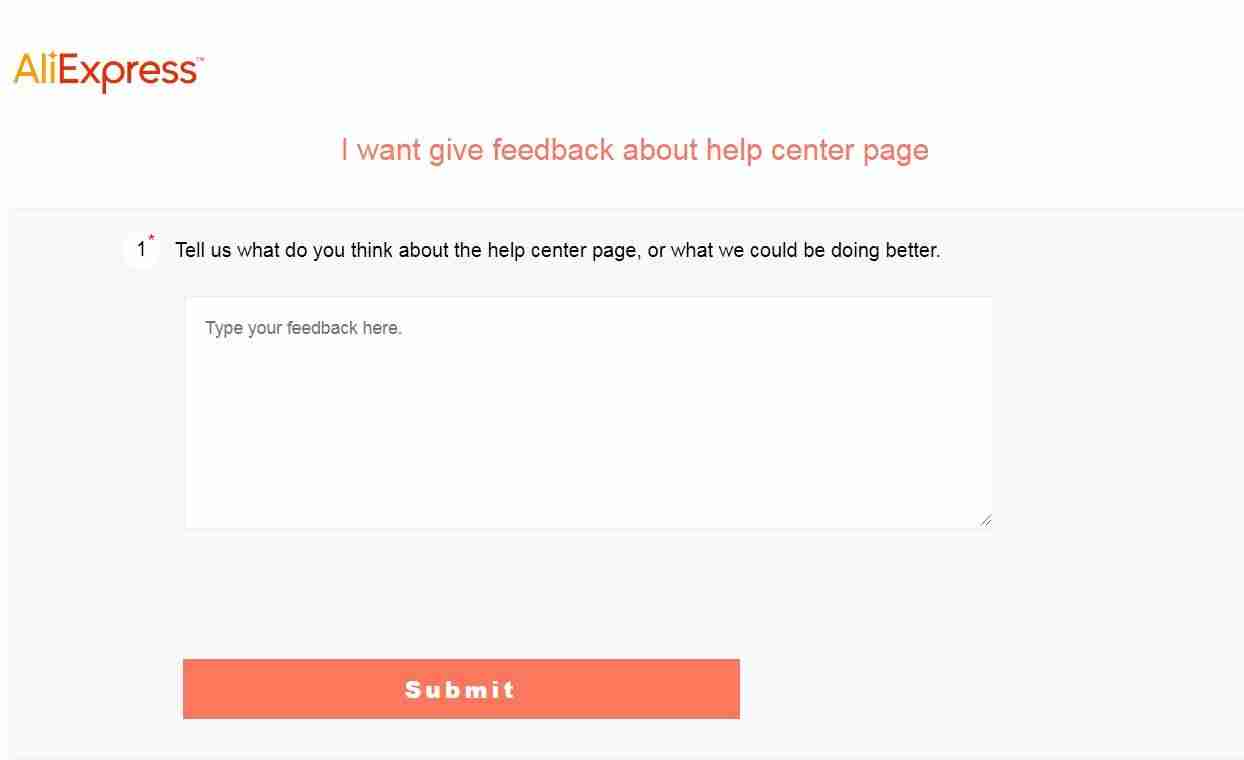 FAQs
On the Customer Service page, the company features a list of FAQs that offer immediate answers to visitors. Whether you want a refund or don't understand a certain clause in "Terms and Conditions", you can easily find your query here.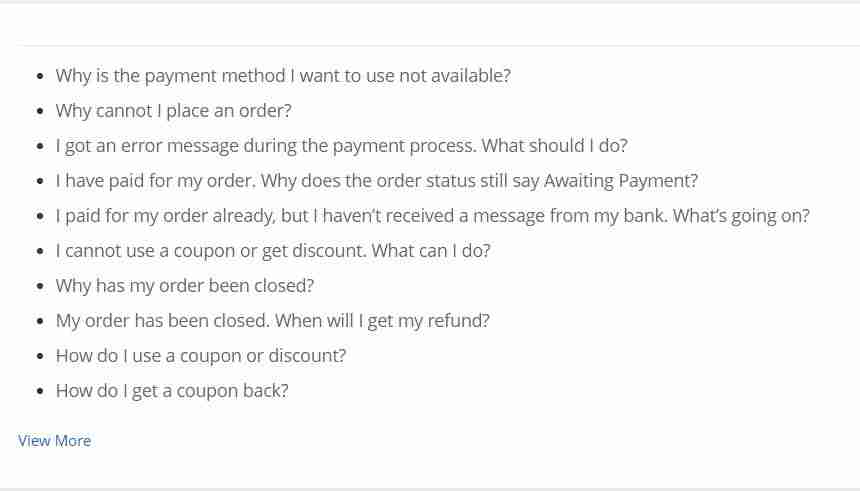 AliExpress is a one-stop retail option for coolest electronics, fashion, and décor. It caters to a large market and its representatives are always available to answer all your questions. Customers remain pleasantly satisfied with AliExpress Customer Support. Although AliExpress doesn't really have a call service, with a live chat feature that remains active 24/7, finding an assistant has never been easy.