Volkswagen AG is a German car manufacturer. The company was established in 1937 and still has its main headquarters in Wolfsburg, Lower Saxony, Germany. In 1975, the company created the Volkswagen Group to accommodate the ever growing operation. Today, Volkswagen is the second-largest automaker in the world with the namesake marque as their top-seller. At the top of the best-seller list are the Volkswagen Golf, Beetle and Passat. These three top-sellers put Volkswagen on the top ten list of the most cars, still in production, sold by any automobile manufacturer. The list includes revised and multiple generation models.
The company has a prominent presence across approximately 150 countries and 100 production facilities in 27 countries. There are hundreds of Volkswagen dealerships all across Canada. Find a location online or use your local yellow pages for a dealership near you.
VW Canada Customer Service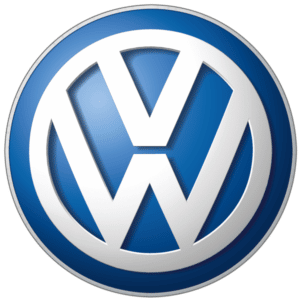 Most Volkswagen dealerships have a full service and maintenance center where your car will get the best care possible. The staff can also help you with any questions or problems you may have. Use the handy dealer locator tool to find the nearest Volkswagen dealership.
For other customer service inquiries, check out the FAQ section on their website, use the contact form or call toll-free 1-800-822-8987, Monday to Friday from 8:00 am to 7:00 pm EST. Or, once you have located the nearest dealership, you can call them directly.
Volkswagen lets you spruce up your car any way you like. Head to the Build and Price page to create the car of your dreams or browse new models and select the one you like best.
Volkswagen Canada Inc Corporate headquarters is located at:
777 Bayly St W,
Ajax, ON
L1S 7G7,
The headquarter phone number  is (905) 428-6700 – long distance charges may apply.
To get the latest news about Volkswagen and its cars, sign up for the corporate newsletter, read the blog, friend them on Facebook or follow them on Twitter. To see these cool cars in action, watch Volkswagen videos on YouTube. You will learn all about the newest technology and where the future of automobile manufacturing is headed. Whether you are shopping for your first car or want to upgrade to a newer model, Volkswagen has the car for you.