Tim Horton's has been a staple Canada since 1964 when Tim Horton, a National Hockey League legend, opened the first store in Hamilton. The first franchise was started with Ron Joyce in 1967. The Canadian icon Timbit was created in 1976 and has been a household name ever since. The early 1980s saw the addition of muffins, cookies and croissants. The eventual opening of U.S. locations brought Tim Horton's tasty treats to the U.S in the mid-1980s. Years later, after expansion and growth, Tim Horton's is still proud to help the less fortunate and serve a varied food and beverage menu.
The Tim Horton's website provides the opportunity to find answers to Frequently Asked Questions in the FAQ section of the website. It is likely that you will find the answer most of your questions in this section.
With so many locations across the globe, Tim Horton's has provided a store location feature on the website which you may utilize to find the nearest Tim Horton's location. This link will give you detailed location and phone information for any of their locations. To contact Tim Horton's via email, you can use the form available at this link.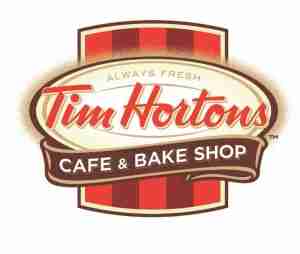 If you would like to speak with a representative of Tim Horton's in person, please contact guest services at 888-601-1616 (8 a.m. – 5 p.m. EST, Monday – Friday). If you are a member of the media and have related press inquiries, you may call the 905-845-6511 (8 a.m. – 5 p.m. EST, Monday – Friday). Note that your local or wireless carrier may impose tolls or additional charges. For investor relations, please call 905-339-4940 (8 a.m. – 5 p.m. EST, Monday – Friday). If you have questions about the Tim Horton's Children's Foundation, you should call 519-448-1248 or via email info@thcf.com.
Tim Horton's is also active on social media. If you would like to connect with Tim Horton's via social media, you may utilized the following links.