Let's be honest, Québec is the classiest province in all of Canada. We don't know why, Québec just has that "je ne sais quoi" style about it. Perhaps it's all that fine French architecture and smelly cheese. Anyway, if you live in this glorious Canadian province, then you've probably heard of a supermarket chain by the name of Maxi before.
Maxi, which is owned by Loblaw Companies Limited, was founded in 1984 and has grown to become one of the largest supermarket chains in the entire province. With over 100 store locations, it's hard to travel through Québec's major cities without finding a convenient Maxi store nearby. In addition to the smaller Maxi stores, Loblaw also invested in creating larger superstores called Maxi & Cie all across Québec. Alors, when you need some fine vittles in Québec, you really can't go wrong with stopping by your local Maxi supermarket.
How to reach Maxi's customer service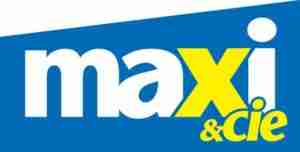 Like most Loblaw owned companies, Maxi has two main telephone numbers to reach its Customer Relations Centre. The first number, (800) 296-2332, is generally reserved for residents of Ontario. Of course, since Maxi is in Québec, it's probably going to be more convenient for you to call this Québec-based centre (800) 567-8683. For those out there still rocking the fax machine, you can use this number to send your fax message to Maxi (905) 861-2387. Just be aware, the Loblaw Customer Relations Centre is only open Mondays through Fridays from 8:30AM – 5:30PM.

Voulez-vous plus d'informations? Alors, regardez ci-dessous (Yeah, that's right, we can speak fancy French aussi!).
So, you want to mail a letter to Maxi? Wow, you've got some guts. OK, here's the official address you need to use:
Loblaw Companies Limited
1 President's Choice Circle
Brampton, Ontario, L6Y 5S5
Attention: LCL Customer Relations Centre
Maxi is only on one major social media site, but it's a big one. Can you guess it? We'll give you a hint: Zuckerberg. Yep, Maxi has it's own profile on Mark Zuckerberg's fabulously famous Facebook.