No matter what province you live in, chances are you've passed by at least one Leon's Furniture store in the past. Leon's dates back all the way to 1909. That's the year the very first Leon's opened its doors to the public in Welland, Ontario. As you probably could've guessed, the store got its name from its founder, Ablan Leon.
What you may not know is that Mr. Leon was actually an immigrant to Canada from Lebanon. After Ablan passed away in 1942, his children took over the business and started expanding all around Ontario. Today, Leon's stores can be found in every single Canadian province. In addition to furniture, Leon's stores sell a wide variety of appliances, electronics, and mattresses.
Leon's support service
Leon's now uses the slogan "part of the family." So, you should treat this company's staff to the high standards you'd expect from your own family members. Don't be shy, you can call this company's management team "dunderheads" if they screwed up your order. Treat Leon's staff just like you would your own crazy uncle. They can handle it.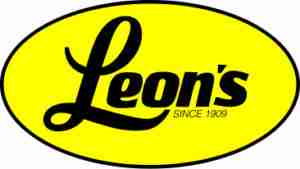 Unfortunately, Leon's has no dedicated toll-free number at the moment. However, there are numerous other ways to get in touch with this Canadian establishment. Follow the links below to figure out everything you need to know about Leon's.
Perhaps the quickest way to get in touch with a member of Leon's staff is to check out this URL. On this "Contact Us" page you can enter in your name, email address, and write a detailed message for Leon's staff. Once you're done with your message, just hit the "Submit" button and Leon's will send you a reply ASAP.
Got a question to ask Leon's? Why not check out this company's FAQ page before you ask a question that's already been asked 1,000 times before. You'll save yourself a ton of embarrassment.
The easiest way to find out where the closest Leon's store is to your home is to check out this "Store Locator" page. On the right hand side you'll see a list of provinces that you can click. After you click the province name, a whole bunch of numbered orange dots will appear on the Google map. Just zoom in, choose the store you want, and look for more detailed information on the bottom of the screen.
Leon's is a YouTube sensation. Don't believe us? Well, why don't you check out this URL and see for yourself? Here you'll find product reviews, space saving tips, and home makeover videos.
For readers out there determined to send a letter to Leon's main headquarters, here's the address you need:
Leon's Furniture Head Office
45 Gordon MacKay Road
North York, Ontario
M9N 3X3
You can also reach this head office by using this telephone number (416) 243-7880.
Leon's is extremely involved on almost all major social media platforms. Facebook users can find Leon's hot profile this link. Twitter users should take a peek at this URL. People into Instagram can find Leon's official page right here. For those with a Google+ account, try this website. And, finally, folks who love "to pin" all day long can find Leon's Pinterest page here.