The Honda Motor Company stepped onto the world stage of automobile manufacturing in 1969, however the parent company was actually founded September 24, 1948. In 1986, Honda started production in Canada. This was an important step for the company because Honda cars were quickly developing a reputation for being the biggest rust buckets in the country. The imported cars just could not stand up to Canadian winters. The Canadian produced versions fared much better, which is why Honda is still a big seller in Canada to this day.
1986 is also the year the company became involved with robotics and artificial intelligence research. The ASIMO robot was released in 2000. In addition to its core automobile business and extensive robotic interests, Honda is also a world renown producer of motorcycles, marine engines, power generators, motorized garden equipment, personal watercraft and many other products. Honda products can be found all over the country.
Smaller items such as chainsaws and power generators, can be purchased at stores like Rona, while cars and trucks are sold at Honda dealerships. All terrain vehicles and motorcycles may be found at some car dealerships, but are usually sold at dealerships specializing in such vehicles.
Honda Canada Customer Service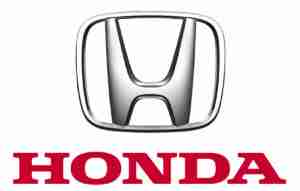 As with most products, the easiest and quickest way to get help or service is to go back to the store where you bought it in the first place. The second best place is to look into the paperwork that came with the product. However, online and phone support is always available. You can call Honda Automotive Customer Relations anytime, toll-free at 1 888 946-6329.
For Roadside Assistance call anytime, 24 hours/day, 7 days/week, toll-free 1-800-465-7587. More contact numbers are available on the contact page – all information from this link applies to Canadian vehicles only. Honda dealers are located all over the country. Find one near you with the handy locator tool. Other Honda products, such as generators and garden equipment are available at stores like Rona and Canadian Tire.
Honda Canada Inc. headquarters is located at:
180 Honda Blvd Markham,
ON L6C 0H9
You can call the company, toll-free at 1-888-9-HONDA-9 (1-888-946-6329) from 8 am to 7:30 pm Monday to Friday (EST).
Find out what's new in the automotive world by connecting with Honda on Facebook, Twitter or YouTube. Whether you want the latest news on electric cars or the hottest deal on lawn tractors, Honda has the answer. From helping you buy your first car to getting you back on track when you are stuck at the side of the road, Honda is there for you.