Honda Motor Co., Ltd. was established in 1948 by Soichiro Honda, alongside with his partner Takeo Fujisawa. Honda took care of the engineering side of the company, while Fujisawa managed the finances. This happened two years after the creation of the Honda Technical Research Institute.
The Honda group specializes in machinery that runs on engine power, like automobiles, motorcycles, aircraft and power equipment. It is the biggest motorcycle and internal combustion engine manufacturer in the world, and one of the biggest automobile manufacturers.
Honda arrived in Canada in 1969 and built its first manufacturing facility in Alliston, Ontario in 1986. Since then, Honda Canada opened two more production plants and has become one of the most successful companies in Canada, supplying markets in the U.S., Mexico, South America and China. This was an important step for the company because Honda cars were quickly developing a reputation for being the biggest rust buckets in the country. The imported cars just could not stand up to Canadian winters. The Canadian produced versions fared much better, which is why Honda is still a big seller in Canada to this day.
1986 is also the year the company became involved with robotics and artificial intelligence research. The ASIMO robot was released in 2000. In addition to its core automobile business and extensive robotic interests, Honda is also a world renown producer of motorcycles, marine engines, power generators, motorized garden equipment, personal watercraft and many other products. Honda products can be found all over the country.
A large and successful company such as this must have ways to respond to customers' complaints and requests. Let's take a look at the means Honda has for answering these complaints.
Contact Honda Canada by phone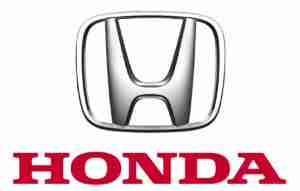 There are 3 main phone numbers you can use to contact Honda. Choose the one that is most appropriate for you, depending on the issue you are having.
Honda Auto, Motorcycle, Power Equipment & Marine customer relations
This is the general Customer Relations department for all Honda divisions. Their offices are at this address:
180 Honda Blvd
Markham, Ontario L6C 0H9
To reach them, call the toll-free number 1-888-946-6329 (1-888-9-HONDA-9). The number is available on Mondays through Fridays, from 8:00 a.m. to 7:30 p.m., Eastern Standard Time.
Honda Financial Services
If you have any financing issues or questions you wish to see clarified, including leasing and warranty problems, call Honda Financial Services.
The number is 1-800-387-5399. It is toll-free and available on Mondays through Fridays, from 8:00 a.m. to 8:00 p.m., EST.
Honda plus Roadside Assistance
Should you choose to get the Roadside Assistance service, there are a lot of benefits included.
You get support for battery and fuel issues and tire changes
You can also call roadside assistance to help if your car keys get lost, stolen or damaged
It also includes winching, towing and emergency transportation services
All of this is just a toll-free phone call away. The number is 1-800-465-7587, or, to make it easier to remember, 1-800-465-PLUS. It is available all year round, 24 hours a day.
The staff behind this hotline are all bilingual, to make sure your message is instantly received and the proper response is triggered.

Honda Canada support section
Visitors
On the Contact Us page, you have to first indicate whether or not you are a Honda owner. If you're not, you are taken to this version of the page.
The support section is shorter than on the Owner page, and has more general support categories, like Products and Website Related.
Some of the support categories are also oriented to potential customers, like the Comparison Tool, Donation or Sponsorship Request, and Find a Dealership, we'll discuss the dealer locator shortly.
While some of the support prompts contain useful information, most of them will simply direct you to a dedicated area of the website. However, it can still be a helpful way to find what you are looking for.
Honda owners
If you indicate that you are a Honda owner, you are taken to this page instead. The support section has a larger number of categories here, dedicated to solving issues of Honda product owners. You'll find topics regarding ownership, road side assistance, vehicle information, warranty, and more.
Like with the "Not an Owner" page, many of the prompts contain links redirecting you to dedicated sections of the website. But in this case, many others will directly display more extensive and comprehensive information.
Examples are Radio Code, Warranty on Replacement Tire, and Import/Export Information Requested.
Locate a dealer
The Dealer Locator page will allow you to locate a dealer based on your location, but not by dealer name. However, you do have the option of listing only Express Service Dealers.
Express service intends to provide the customer with a faster service. For shorter maintenance jobs (up to one hour), you get an exclusive service box, shorter waiting time, and you can take your car with you once it is finished, saving you the inconvenience of leaving your vehicle at the dealer's premises.
Email Honda Canada
The Contact Us page also has an "Email Us" button that allows you to fill a form and send a message to Honda Canada.
Depending on your Honda ownership or lack thereof, your choice when entering the page will change the form display, but this information can be changed on the form itself.
If you are a Honda owner, you simply have to enter your Vehicle Identification Number.
Other fields include your email address, first and last name, subject, and the message. Optionally, you may enter your daytime contact number and postal code.
Book a test drive
Also on the Contact Us page, you will find a button called "Book a Test Drive" that allows you to do just that. A pop-up page will appear, allowing you to fill out a form.
On the form, you can specify the model you are interested in, select a dealer, enter your contact information, request a primary date (and optionally, an alternate one), and leave any comments in a dedicated field.
Honda Canada FAQs
There are several FAQ sections in the Honda Canada website. Let's have a quick look at them.
FAQ for owners
This FAQ is dedicated to vehicle owners, with some focus on differences between U.S. and Canada, including moving your vehicle between the two countries.
It also includes questions regarding fuel consumption, warranty information, and parts information.
Warranties and additional coverage FAQs
This section discusses questions over Honda Plus, the Extended Warranty program by Honda.
Lease and finance FAQs
Here you can find all sorts of questions concerning financial issues, such as benefits of leasing, finance options, financing tips, programs and insurance.
Clarity Plug-in Hybrid FAQs
To clarify customers' questions concerning the new Honda Clarity, the website has a dedicated FAQ section for it.
Clarity is a Plug-in Hybrid Electric Vehicle (PHEV) developed by Honda. What better way to learn about it than visiting the FAQ itself?
Honda Canada on social media
As one would expect, you can keep up with Honda updates on the most popular social media platforms. If you scroll down on their Homepage, you'll find a "Honda Social" section that contains all the recent updates from the several social media.
Facebook
Follow Honda Canada on Facebook to stay up-to-date on their new photos, videos, and publications.
Facebook Messenger is also a good way to contact Honda. It may be even one of the best ways, since they usually reply very quickly.
YouTube
Videos on the Honda Canada YouTube channel include promos, car features, Honda parts and systems explained and some usage tips. Most videos also come in both English and French versions, with translated titles and subtitles.
Twitter
Follow the @HondaCanada Twitter feed for quick updates, photos, videos, and news.
Instagram
Honda Canada's official Instagram is home to exclusive Canadian content. Follow them to see some high-quality imagery, or share your own.