A&W is one of Canada's most loved burger chains, and has been growing at an extremely fast rate since its opening in 1965.  Starting out as one of the first fast food restaurants in Canada, A&W have since then increased their quality and the taste of their food to match with trends over the years. A&W has today 770 restaurants across the globe, and continues to provide the same quality food that can be enjoyed by families and friends. Moreover, their brand of root beer is still the number one choice for Canadians.
If you have any questions, queries, compliments, or complaints, you can contact A&W calling one of the following numbers:
Customer Care on (604) 988-214. Please consult with your telephone service provider as this number is not toll-free. The service is active 24 hours a day, 7 days a week.
Alternatively, you can send a fax to their offices by using the number +1-859-219-0029. Also this number is available 24/7.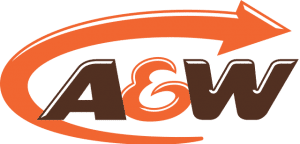 Alternatively, you can also contact A&W by sending an e-mail to awfranchise@aw.ca. Their website also offers you the option to send you question or complaint through an online form. By providing your telephone number or email address you can asked to be contacted back by an A&W representative.
If you want to send a direct mail, you can reach them at the following address:
A&W Food Services
#300 – 171 West Esplanade
North Vancouver, BC V7M 3K9 
For any information you need in terms of the franchise itself, you can do so by visiting their website at www.aw.ca, or alternatively www.awfranchise.ca. The website offers you the all the information you need about A&W franchising, in case you are interested in opening a restaurant in your city.
Lastly, you can get in touch with A&W using social media: