A&W is Canada's oldest fast food chain. The franchise operates over 850 locations across Canada and as of 2016, it employs over 35,000 people.
Contacting a fast food chain is different than contacting other companies. With so many locations available, you might as well discuss your issues with the restaurant managers. General inquiries about the franchise and location-specific inquiries are dealt with by different departments.
All restaurants under the franchise deal with local problems and feedback on their own. You can contact them via phone or email. These are easily obtainable from A&W's official website, if you just follow these steps presented below.
How to Contact A&W
Restaurant Experience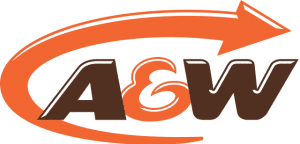 If you wish to give feedback or share your experience about an A&W location you visited, doing it by phone is usually the quickest way. On A&W's contact page you can choose "Restaurant Experience" as your feedback topic.
You can narrow down the number of restaurants by choosing a province from the provided list and then a city. Once you have located the restaurant, the telephone number will be provided. You also have the option of selecting the time and date of when you were at that restaurant.
If you fill in all the fields but would rather not call, you can type in your feedback message in the text box they provide. There are three options available for you to check before submitting a text feedback.
There is no need to contact
Choosing this option and not mentioning a name in your feedback means that anything you have to say will remain anonymous. You should note that leaving an anonymous message won't fix any problems you have. It is usually best to choose one of the other methods of contact to better ensure that A&W would treat the matter seriously
If you choose this option you will be asked to provide a phone number and your name. You can expect a callback at any time. It will depend on whether or not your issue can be addressed quickly. You can also use this method to voice a complaint and ask for compensation or an apology. These issues are usually addressed by the restaurant's manager working that day
If you do not want to speak over the phone with anyone, you can always choose to have a discussion over email. Pick this option and input your name and email address and wait for a reply to your message.
General Inquiries
For general inquiries regarding menu, franchise, and locations, you should use the "General Inquiry" option. You can type in your message in the text box and submit it after choosing a method of contact. It's important to know that by going the route of general inquiries you won't be able to choose a specific province or city. Nor will you be able to choose a specific restaurant.
There is no need to contact
Choosing this option might not yield any result as there will be no means for A&W representatives to get back to you with a response
You can choose this method if you want to receive a callback over the phone, with the information you requested
This method is less formal but still a good way to get the information you need
How to Browse A&W Locations
A&W's main website has an interactive map with a search filter. This can be found under their "Locations" link on the top menu of their website. Once you're on the page, you can search for either a city or the entire province. You can even type in a full address if you know where a restaurant is located. For any address you type, you can choose to display results for restaurants that are presently open and restaurants with a drive-thru.
Once you click on a restaurant from your list of results, you will be given the full address, store hours, and information on what amenities the restaurant offers. The map will also center on that location so you can get a better idea of where it is located.
Contact A&W via Social Media
You can either search for A&W's official Facebook and Twitter pages with the methods listed below, or access them directly from the platform's associated logos featured at the bottom of A&W's webpage.
Facebook
You can search on Facebook for AWCanada to send the company a message through social media. The usual response time is within minutes. Although it is recommended that for location specific inquiries you should use the phone, general inquiries can be addressed through Facebook private messages too.
Twitter
@AWCanada is A&W's official Twitter page. Apart from listing deals, promotions, menu updates and new location openings, the page is also used to receive feedback from customers via tweets or private messages. You can choose Twitter as a way of expressing some concerns or asking questions to human customer support representatives.

Contact A&W for a Job Opportunity
If you are curious about what it takes to work for A&W, you can try applying for a position at the headquarters or one of the restaurants. You can do it by first accessing their "Careers" link from the bottom of their homepage.
From there you can choose to apply online by selecting the province and city you would like to work in. A list of available opportunities will be provided once you have made your initial selections. A more comprehensive form requesting personal information will be provided in the last step.
You can also apply in person on-site at your favorite location. To do this, you must first download their standard application document which can be found on A&W's "Careers" page.
Dual Language Support
The website is fully functional in both English and French. All pages are translated including those that contain information on contact, locations and job applications. You can switch between the languages at the bottom of the page. The two language options are easily seen next to a picture of a red maple leaf.