If you are looking for the best clothes, accessories, toys, footwear, children's apparel, and home accessories, that too at unbeatable prices, then Zulily is your place to go.
Created for all the tech-savvy people out there, this e-commerce marketplace provides you with products that are either cheaper or of the same price as you would find in places like Walmart and Amazon.
Established in 2009 originally as a specialized children's apparel online store, Zulily quickly expanded to home stuff and adult apparel and accessories.
Now, it has over two million customers from different countries. Though headquartered in the United States, Zulily is quite popular in Canada as well.
In keeping up with their commitment to providing the best deals, products, and services to their customers, Zulily also provides a comprehensive and easy-to-navigate website.
If you want to get in touch with a representative from Zulily, you can easily do so through the several forms they have highlighted on their website. Keep reading to find out more about them.
How to Get in Touch with Zulily Customer Care Services
Zulily Customer Care Services
The best way to contact a representative from the company's customer service department is via their website. When you visit it, you will find various other methods that can allow you to get in touch with them, depending on the nature of your query, concern, and feedback is.
Here are the main ways through which you can contact Zulily.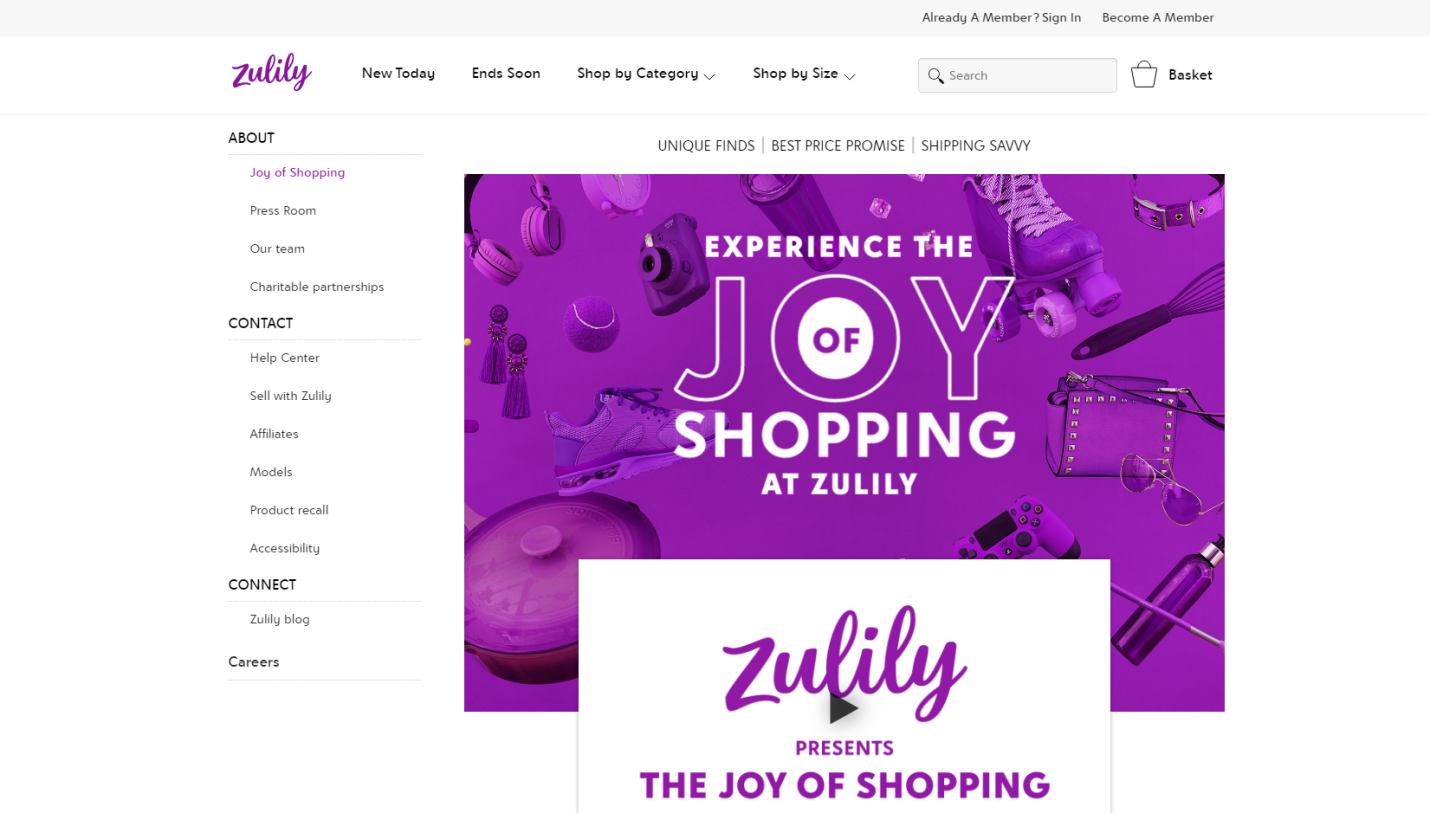 Contacting Zulily
The quickest and most efficient way to contact Zulily is through calling them. They provide a number on their website that any customer can use if they want to talk to a representative from Zulily.
Their number is:
Similarly, if you don't want to call them directly, you also have the option of sending them an email.
Their email address is:
Zulily also specifies the time that their representatives are available to get back to you regarding your queries or concerns. This means that if you drop them a call or email during these hours, they will more likely return it quickly. Their operating hours include the following: Monday – Friday, 5 am-8 pm PT and Saturday/Sunday, 6am-6pm PT
Zulily Live Chat
The company also has a live chat feature on their official website that allows customers to converse directly with a customer care representative from Zulily. You will find this feature at the bottom right on all of their webpage.
However, to activate it, you will need to disable the AdBlock in your browser settings.
Zulily Help Center
Before you get in touch with a representative from Zulily, the website encourages that you visit their help center first. This will likely answer any questions or concerns you might be having. Their help center is quite descriptive and thorough and contains several categories broken down to make things easier for you.
It contains the following categories:
Account
If you have any queries relating to your account, you can simply visit this section which will likely answer any common question you might have regarding it. For example, this section contains the following questions:
Orders
Similarly, if you want to make an order or already have done it but are coming across some issues or problems you might need help with, you can visit this section on their help center. Even this section is broken down into categories to make navigation easier and all questions thoroughly answered.
The following categories of questions exist in the orders section of the Zulily help center:
Price Matching
Holiday Shopping
General
Vouchers
Changing or Canceling an Order
Shipping
If you have purchased an item from Zulily and want to know more about your parcel's shipping procedure or status, visit this section on their help center. It has all the common questions you might have regarding shipping and are broken down into the following sections:
Shipping Times
Shipping Promotion
General
Shipping Costs
Rocket Items (Ready to Ship)
Returns
Suppose you want to inquire about the return policy of Zulily or have any related questions. In that case, it's best you visit this section on their support center before directly sending them an email or calling them. This section contains all questions regarding the terms and conditions of returning items bought from Zulily. For example, it includes the following questions:
Payment Methods
Before ordering an item from Zulily, you can explore this section if you have any questions regarding the accepted payment methods. It has all the related information in detail. Moreover, this section also has information on how you can avail store credit from Zulily and purchase a gift card from them if you want to give it to someone.
Zulily offers another feature to its customers, and that is the Zulily credit card. If you open a credit card account with Zulily, you will enjoy exclusive deals and discounts. You can learn more about it in this section.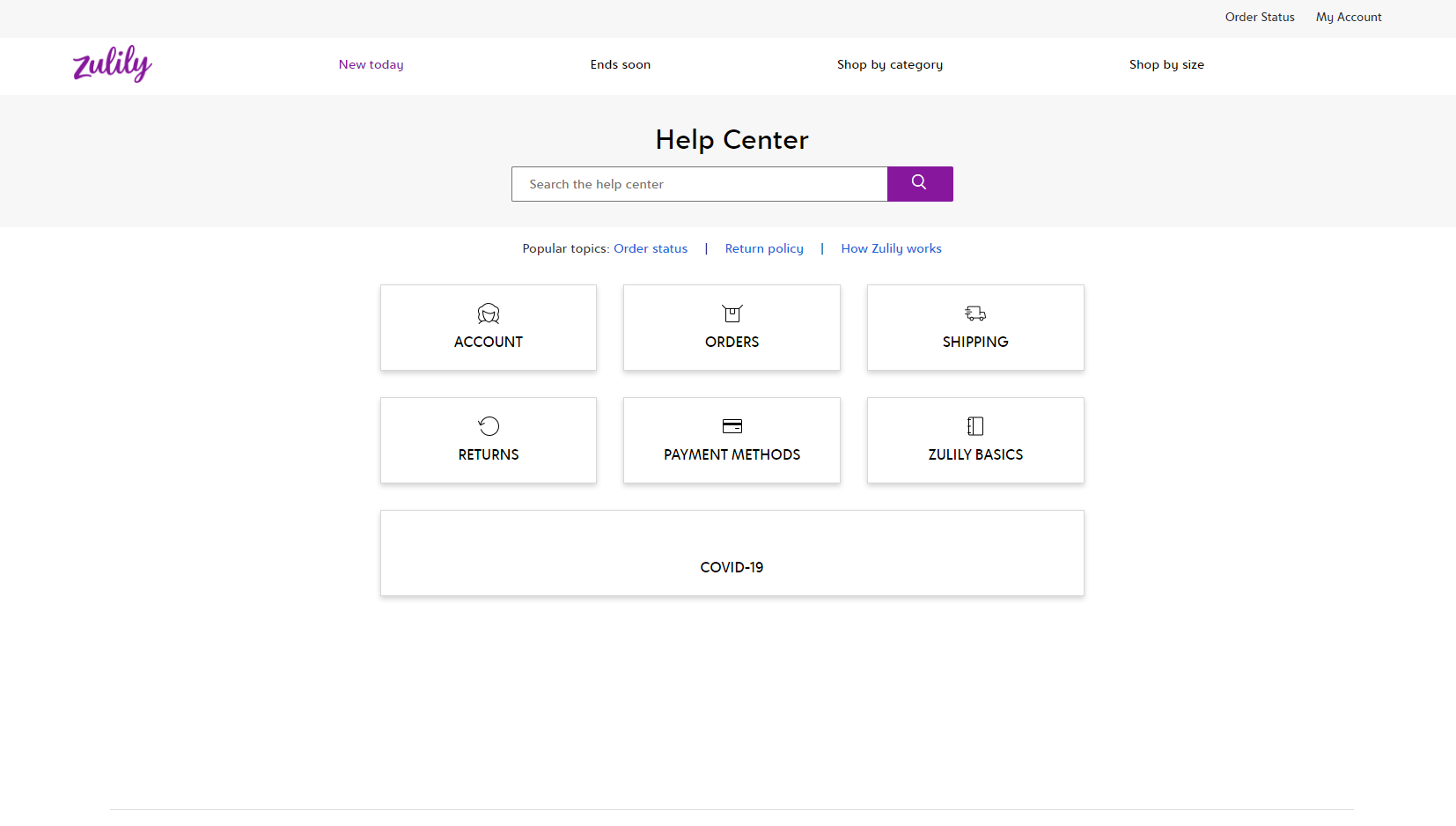 Zulily Social Media Presence
For a big brand like Zulily, having social media presence is integral in keeping their loyal customers in the loop about any deals, promotions, and updates. For this reason, they are active on multiple social media handles.
Suppose you want to share your feedback or generally interact with Zulily. In that case, you can easily do that by following them on their social media and commenting or sending them a direct message.
You can find Zulily on the following social media handles:
Final Words
Zulily is a brand that is constantly evolving while simultaneously bringing its customers an array of high-quality and trendy products. If you want to get in touch with a representative from Zulily, you can directly call or email them. Another quick way is to enable live chat and talk to them. They will likely return your call, email, or message during their operating hours.