ZTE Corporation is a Chinese company that specializes in telecommunications. Its services range from carrier networks to mobile phones, wireless equipment, and telecommunications software.
ZTE was born in 1985 in the city of Shenzhen, within the Guangdong province, in China. Its founder, Hóu Wéiguì, originally named it Zhongxing Semiconductor Co., Ltd, and later changed it to Zhongxing New Telecommunications Equipment Co., Ltd. Only in 1997 was it renamed ZTE Corporation, the publicly traded company that we know today.
ZTE first came into the Canadian market in 2006, when it signed a contract with Canadian telecommunications company TELUS to supply them with 3G terminals. The second major breakthrough in North America happened in 2010: ZTE partnered with Canadian mobile network operator Public Mobile to install an end-to-end CDMA network in the country.
Canadian customers of ZTE should read on to find out the best ways to ask the Chinese company for support, especially with questions regarding the devices they sell.
Contact ZTE Canada by phone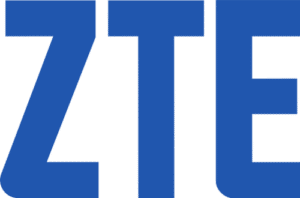 If you have any trouble concerning a smartphone or another piece of ZTE equipment you own, you can contact them at their general supporting hotline. The number is 1-866-644-3056 and the call is completely toll-free.
One of the positives about this supporting hotline is that it is available all through the week. On Mondays through Fridays, it is available from 8:00 a.m. to 9:00 p.m., Central Standard Time (CST, one hour behind EST). On weekends, you can reach ZTE from 9:00 a.m. to 9:00 p.m. (also CST).
Email ZTE Canada
Fortunately, ZTE Canada also has an explicit email address for you to use if you don't like phone calls or don't want to be kept waiting on hold.
The address is support@ztecanada.com. You can use your own e-mail client to send them your question, or alternatively, you can use the "Leave a Message" contact form, available on the Contacts page.
Besides the contact form, this page also lists the supporting hotline number and email address again, just as a reminder.
To fill in the form, just enter your name, a valid e-mail address and write your comment. Optionally, you can leave ZTE a telephone number so they have an additional way to reply.
Product support page
On the bottom of the Support page in ZTE Canada's website, you'll find a sort-of short form you can fill in to get support for a specific product.
If you know the model name or number of your product, you can introduce it right away and click the "Get Support" button.
If you don't, there is a user-friendly process to help you identify your product. First, select from one of the three available categories: "Phones," "Tablets," or "Internet Devices." Then, select the product type, if it applies. Finally, select the name of your product's model from a drop-down list and click "Get Support."
If your query is successful, you will be taken to a page with a link to download the user manual for your product. There is also a contact form similar to the one on the Contacts page, if reading the user manual did not solve your problem.
Additionally, this page shows you the supporting hotline number once again. In fact, this number appears on almost every support-related page, making it hard to miss.
Repair service address
On the page that is shown after you click the "Get Support" button, the address of ZTE's repair service center in Canada is also displayed. This information can be useful if you need to send them a damaged product for repair. The address is:
Suite 1100
251 Consumer Road
Toronto ON M2J 4R3
ZTE warranty service in Canada
The "Device Repair" link on the support section of the ZTE Canada homepage will take you to a different website altogether. This website refers to DF Computer Centre Inc., a ZTE authorized warranty service center.
Here, you can file a repair request for ZTE mobile devices. The request can be either a warranty service or an out of warranty service. In both cases, you should enter the date when you purchased your device and its IMEI, write a description of your problem, and select the problem category from a list.
The service requires an initial fee to start the process. It may be returned to you or not, depending on the status of your warranty and whether the problem is covered under warranty.
FAQs
There is no visible FAQ section on the ZTE Canada website.
ZTE Axon Passport Program
Although there is no FAQ section, you'll find a Passport page explaining the user rights of adhering to the Axon Passport Program, which is like an improved warranty for buyers of the Axon model.
ZTE Canada on social media
ZTE Canada is active on several of the most popular social media platforms. Let's evaluate how much value this activity brings to the company.
YouTube
It's true that ZTE Canada has its own YouTube channel, but unfortunately, there is not much to see. The channel only has a handful of videos, and hasn't been updated for about a year.
If you want to stay on top of things, we recommend you subscribe to the ZTE USA channel instead. It has a lot more exclusive content, including promos, smartphone features, events and press conferences.
Twitter
Unlike its YouTube channel, the @ZTE_Canada Twitter feed is buzzing with activity. New content is added daily, and sometimes several times a day.
Tweets include promos and the latest ZTE news. You'll also see some stunning photos uploaded by users of ZTE devices, especially the Axon smartphones.
Facebook
ZTE doesn't have a Facebook page specifically for Canada, but you can follow the next best thing, their ZTE Device page.
This page's Facebook feed contains mostly promos, so it's not the best place to find exclusive content. You can also contact ZTE using the Messaging app, but there is no information regarding the time they take to reply.
Instagram
ZTE Canada's Instagram page will give you the best exclusive content, alongside with their Twitter. Many of the images here are for publicity purposes.
But again, you will find some amazing materials. A large part of the high-quality photos is taken by users, once more with various ZTE Axon phones.