Zipcar is the world's largest car sharing service. It is owned by the American parent company Avis Budget Group, and was founded in 2000. The company currently has over 1 million members and a fleet of about 10,000 rental cars. It operates across 500 cities in 9 different countries, including Spain, France, Austria, the United Kingdom, Turkey, the United States, and Canada.
Zipcar merged with another rental car service, Flexcar, in 2007, and later acquired the Barcelona-based company Avancar. In 2014, it expanded its services to the Houston and Dallas, TX areas, as well as to Toronto and Ontario, Canada. Most recently, it expanded to Ottawa, Canada in 2015, and has announced plans to offer service in Brussels, Belgium.
Zipcar works by providing its members with vehicle rentals that are billed hourly or daily. Users create an online account and receive an access card through the mail, which can then be used to access any nearby Zipcar. Waving the card at a sensor unlocks the car door, allowing the user to get the keys, which are located inside. A meter in the car tracks its location and how long it is used for. After returning the car to its original Zipcar station, members are billed for the reservation charge. Members also pay a monthly or annual membership fee and a one-time application fee. Reservation charges already include fuel, parking, insurance, and maintenance fees. Users can make reservations through the Zipcar mobile app, Zipcar's website, or by phone up to one year in advance.
Zipcar Customer Care Information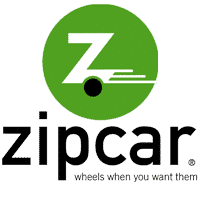 Zipcar has a strong emphasis on customer service. If you are located in Canada, you can contact them for assistance by calling 1‑866‑494-7227 from Monday through Friday 9 a.m. to 5:30 p.m. You can also click on the one of the links shown below to access Zipcar's online help services, or email them at info@zipcar.com. Sometimes you are required to have an account and sign in with Zipcar before you can access these links.
Zipcar has two offices located in Canada: one in Toronto and one in Vancouver. The office in Toronto is located at:
129 Spadina Avenue
Toronto, ON M5V 2L3
Canada
It can be reached by calling 1‑866‑494-7227 from 9 a.m. to 5 p.m., Monday through Friday and 11 a.m. to 3 p.m., Saturday. The general manager is Nicola McLeod.
The office in Vancouver is located at:
654 Seymour Street
Vancouver, BC V6B 3K4
Canada
It can be reached by calling 1‑866‑494-7227 from 9:30 a.m. to 5:30 p.m., Monday through Friday.
The following website links are useful in getting customer assistance from Zipcar:
You can also follow Zipcar on Twitter at @Zipcar, Facebook, or Google Plus.