Zehrs Markets is a chain of supermarkets located southern Ontario. First founded in the city of Kitchener in 1950, Zehrs Markets was named after the store's founder Emory Zehr. Ontario residents continue to rave about all the conveniences Zehrs offers its customers. Not only do most Zehrs locations have bakeries and meat/produce departments, they also have a vast selection of wine, electronics, and even professional optical departments.
As of today, Zehrs has 42 stunning locations in Ontario. Oh my God! 42! There's the number again. Don't you see? It's the meaning of life. Right here at Zehrs. Do you understand? Are you shaking your head in confusion? Well, if you didn't get that joke, then you'd better read The Hitchiker's Guide to the Galaxy right away. Go ahead, drive down to you local library and pick up the book. We'll still be here when you get back.
Although the meaning of life might be on your list of "things to find out before I die," we're going to guess that you've stumbled upon this page not because you're interested in metaphysics, but rather because you're interested in Zehrs. Don't worry, we'll give you more serious information from here on out. So, put your brainy glasses on, 'cause it's time to get edumacated.
Zehrs Customer service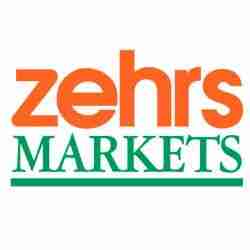 First off, if you want to call Zehrs for any reason, here's the best number to reach their Customer Relations Centre (866) 541-6315. Just be aware, this Customer Relations Centre is only open from 8:30AM-5:30PM Mondays through Fridays. You can also fax the Customer Relations Centre by using the number (905) 861-2387.
For more useful information on Zehrs, follow the magical links below.
In case you didn't know, Zehrs is actually owned by Loblaw Companies Limited. So, if you want to send a hand-written letter to Zehrs Customer Relations Centre, you must write out your mailing address as such:
Loblaw Companies Limited
1 President's Choice Circle
Brampton, Ontario,
L6Y 5S5
Attention: LCL Customer Relations Centre
Hey, just because Zehrs is a grocery store doesn't mean it isn't hip to the latest digital trends. That's right, Zehrs is on Mark Zuckerberg's little social media page called Facebook. If you're on Twitter, you can check out Loblaw's Twitter feed on this webpage. And, finally, Loblaw has its own Instagram page on this site.