Today it's incredibly hard to open a small business. With both big box retailers and Internet giants like Amazon, it's a marvel there are any "Ma & Pa" shops left out there. One successful store in Canada right now is called XTC Fitness. This totally family-owned Canadian fitness equipment retailer is headquartered in Mississauga, Ontario, and opens its doors to the public every single day of the week.
The team at XTC prides itself on giving all their guests a more personal shopping experience, as well as helping the local economy by selling mainly Canadian made goods. So, the next time you're in the market for some fitness goods, why not give XTC a try? It may not be as flashy as other fitness stores, but you can be sure that a lot of hard work went into this fitness retailer.
XTC customer care
Although XTC only has one main store, that doesn't mean you have to live in Ontario to order some of their products. You can order any of their goods online and have them shipped to you. XTC has its own toll-free number in case you ever need to contact a member of the team (888) 982-3481. If you want to send XTC an email, you can use this address info@xtcfitness.ca.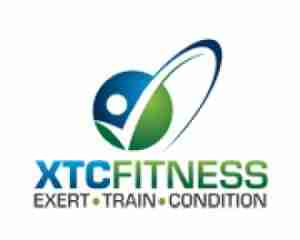 Want more info on XTC? Take a look at these websites below.
On this official XTC "Contact Us" page, you'll find email addresses, telephone numbers, and hours of operation. Also, if you feel like sending XTC a quick message right from this website, you can do so. Just type in your name, email address, a short message, and then hit "Submit." You should receive a response within a few days.
XTC's "Locate Us" page is very similar to the "Contact Us" page, but it has more information on the retailer's head office. There's also a Google map on the bottom of the page to show you exactly where XTC is located.
Ordering online is always a gamble. XTC understands. That's why this company has posted an FAQ page on their website designed to answer commonly asked checkout questions. It's well worth your time to take a peek at this list for yourself before checking out.
For those really into fitness equipment, this website might be for you. This is actually XTC's official YouTube page. Most of the videos deal with different kinds of fitness goods sold in their store. Many will probably find this video library dull, but for those few out there who really love this stuff, here you go.
As mentioned before, XTC has one main headquarters in Mississauga. If you want to send them a letter, or if you want to pay them a visit, take down this address:
XTC Fitness- Mississauga
2222 South Sheridan Way, Unit 112
Mississauga, ON L5J 2M4
You can also call this head office during store hours by using this telephone number (905) 822-9821. Store hours are Mondays through Fridays 10AM-9PM, Saturdays from 10AM-6PM, and Sundays from 11AM-5PM.
XTC Fitness makes it very easy to keep in touch through social media. XTC has profiles on Facebook, Twitter, Instagram, and even Google+.