Wyze Labs, Inc. is a US based company with headquarters in Seattle, Washington. It was formerly known by the name Wyzecam which was the first product the company introduced in the market. Wyze provides smart home products and wireless cameras.
Its mission is based on two main goals: providing smart home security camera and making them affordable for the target market. Since the startup was the idea of four former Amazon employees, the company emphasizes on Amazon's policy of low profit margins and optimizing customer experience.

The company's first product, Wyzecam, was a solution to a problem that one of the cofounders of the company, Dave Crosby, was facing at the time. He was searching for a home security camera that would keep him connected to his family while he was on road.
He realized that the famous brands providing such solutions were quite expensive while the quality was compromised when it came to inexpensive options. Subsequently, four Amazon engineers worked together to manufacture an inexpensive home security camera that would also compete with high quality brands in the market. On July 19, 2017, WyzeCam was founded.
The company aspires to become the most customer-centric smart home technology brand. Wyze partners with the world's most efficient manufacturers to provide its customers with high quality and inexpensive products. It also eliminates the costs of channeling by directly selling products on its own website.
With that kind of customer-centric philosophy, it goes without saying that the company also keeps Wyze customer service at the forefront. Apart from home security cameras, the company also provides other home solutions like Wyze Sense, Wyze Bulb, and Wyze Plug.
Wize customer service, the complete guide:
Wyze Customer Service
Wyze is the type of company that prioritizes customer care at all levels. It operates on the modern philosophy of business keeping customer interests as the foremost priority and creating value with their products and service.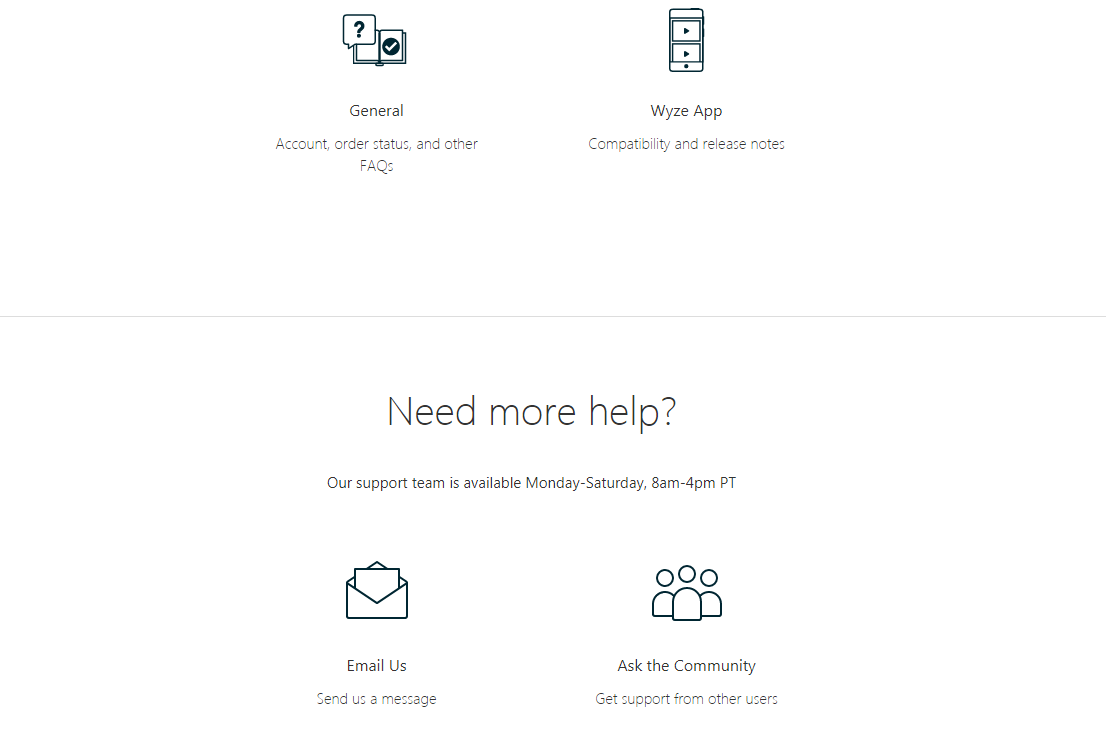 With customer care and support as the primary objective, the company provides top-notch customer services solutions to its customers so that they are able to get an exceptional customer experience by choosing Wyze over other options in the market.
Wyze Submit a Request
The Wyze official website provides its customer with a 'submit a request' support window to allow them to make a specific query about orders, general inquiry or technical support. Once you choose an option from the drop down list, it further guides you to a specific problem that you might be facing. This is an easy and convenient way to find quick answers to your queries.
Contact the Support Team
Wyze allows its customer to reach out to its support team for their queries and problems. The company's support team is available from Monday to Saturday, 8 am – 4 pm PT. There are two simple ways to contact the Wyze support team i.e. by writing an email or sending a post. The company allows its customers to send an email via the 'submit a request' support window provided on the website. Alternately, you can send a post to the company at:
3933 Lake Washington Blvd NE
Suite 350, Kirkland,
WA 98033
Wyze Communities
Wyze offers a number of categories of Wyze Communities for its customers to find answers, ask questions, and connect with fellow community of Wyze users. The forum has various threads of discussions where Wyze users interact to share about their experiences and learn from others.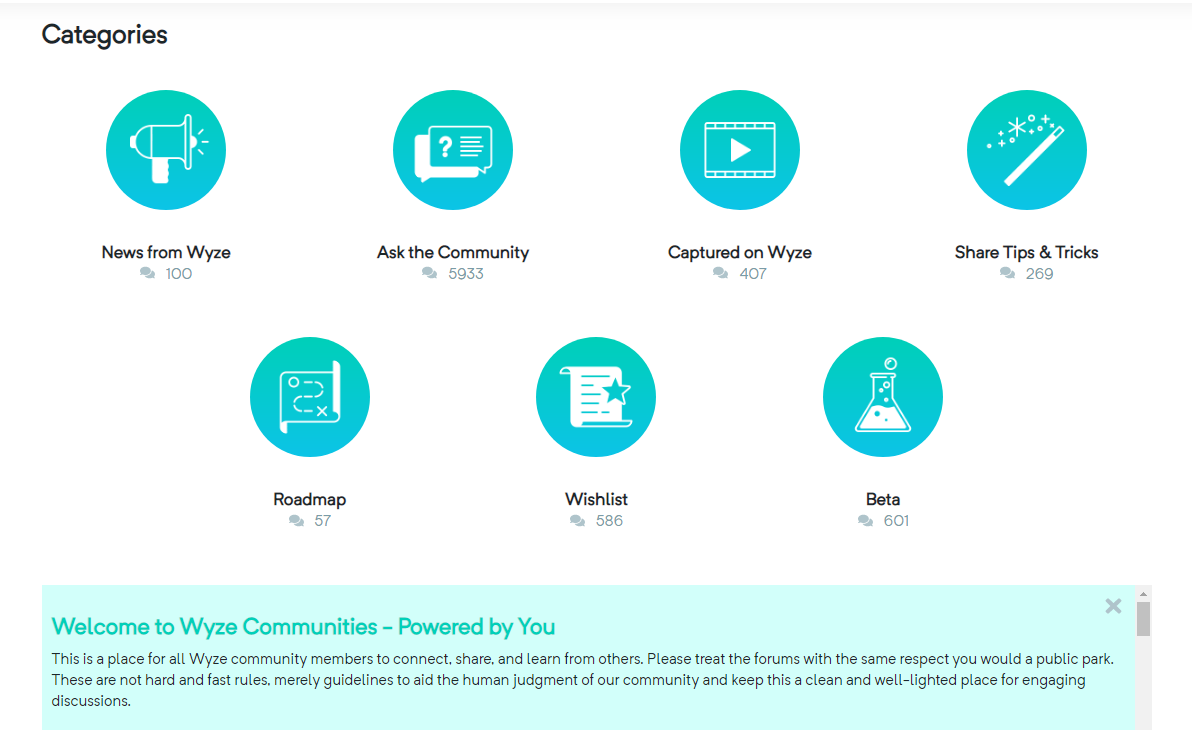 You can browse different categories like News from Wyze, Ask the Community, Share Tips and Tricks, etc. You can find a great number of threads in each category to participate in. It is important to go through the general rules of the forums given with each category to maintain the utmost decorum on the forums.
Become a Beta Tester
The "Become a Beta Tester" customer service on the official website of the Wyze allows its customers to join the Beta program. This program offers the customers to test new features before public releases. It keeps the users updated about new products, features and bug fixes before they are released to the public. The company offers open applications for software and hardware testing to the customers. You can visit "Become a Beta Tester" page of the website to join the program.
General FAQs
The company also provides the users with a general FAQs page on the website. This is to help its customers to browse through frequently made general queries regarding account, order status and other FAQs. You can choose the topic from different categories to look for the right and prompt answers to your queries. The categories include queries about creating an account, queries about different products and accessories, queries about order and shipment, etc.
Wyze App
With smart home products, Wyze also provides smart solutions to customer support services. You can download the Wyze App on your phone and get all the guidelines regarding its usage and settings. It helps the customers to get notifications and new updates about the products and the company.
Wyze Online Presence
Wyze provides customer access to its various social media platforms. You can join the Facebook page, Facebook Core Community group, Twitter, Instagram, YouTube and Reddit to connect and engage with the online Wyze communities.
With a customer-centric approach, Wyze not only provides smart home products and home security solutions but also strives to provide high-standard customer support. With the help of its online communities and easy means of contact provided in this article, you can get prompt and high quality Wyze customer service.