Located in Winnipeg, Manitoba, the Winnipeg James Armstrong Richardson International Airport is the 7th busiest airport in Canada in terms of traffic.
It is also the 11th busiest airport with respect to aircraft movement. It is known by various names, including Winnipeg International Airport, Winnipeg Airport, and WJARIA.
The airport acts as a transportation hub for the Manitoba province. It is the only commercial airport in the province as all other airports serve only general aviation or domestic flights.
It is operated by Winnipeg Airport Authority and serves as a hub for Cargojet, Calm Air, Flair Airlines, Bearskin Airlines, and Perimeter Aviation.
The proximity of Winnipeg International Airport to surrounding population centers makes it the primary international airport for a large area.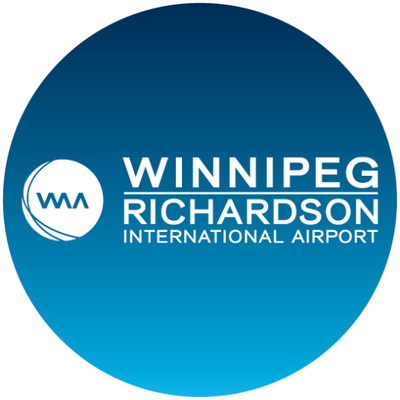 Every day hundreds of flights are operated to and from Winnipeg International Airport to other parts of Canada, USA, Mexico, the Caribbean, and some small communities in Northern Manitoba, Nunavut, and Northwestern Ontario.
The airport caters to thousands of passengers daily. It has an excellent customer care and support system in place to facilitate the passengers, receive comments and suggestions, and solve queries and issues swiftly.
All customer care options are available online on the official website of Winnipeg International Airport.
Winnipeg James Armstrong Richardson International Airport Customer Support
Here are some ways in which Winnipeg International Airport delivers excellent customer support services to the passengers and the general population in Canada.
COVID-19 Response and Support to Passengers and Employees
Winnipeg International Airport prioritizes health and safety, which is why the operating authorities have issued guidelines regarding COVID-19. You can learn more about it here.
This section covers the following topics:
Latest Updates
Preventative Measures
Helpful Resources
Frequently Asked Questions
YWG Clean Program
The New YWG Travel Experience
The concerned authorities take all preventative measures and work in collaboration with airport partners and experts to prevent the spread of COVID-19, raise awareness, and help protect the community.
Contact and Support Information
Winnipeg International Airport offers various contact and support options. Scroll down to take a look at different ways to connect with the airport authorities or attain any information from them.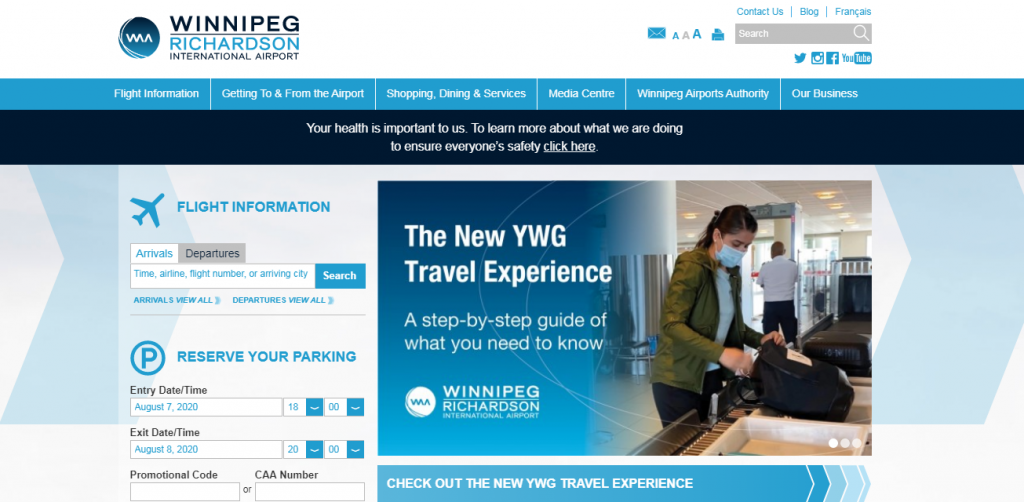 Flight Information
Lost or Damaged Baggage
The Lost & Found office is located at the Information Booth 1. It is open every day from 09:00 am to 8:00 pm.
You can also contact the office directly using the following contact information:
Information Booth / Lost & Found at
Winnipeg Richardson International Airport
Phone: 204.987.9402
TTL: 204.987.2732
Email: info@waa.ca
Missing Contents/ Items Left Onboard
Individual airlines are responsible for baggage handling. Therefore, for information regarding lost or damaged goods, missing contents, or items left on board, it is advisable to contact the airline directly.
To facilitate the travellers, Winnipeg International Airport shares the contact information of airlines that service through the airport. Check out the contact information of major airlines below.
AIR TRANSAT
Reservations Phone: 1.877.872.6728
Airline Code TS
www.airtransat.ca
AIR CANADA
Flight Information Phone: 1.888.422.7533
Reservation:1.888.247.2262
Airline Code AC
www.aircanada.com
BEARSKIN AIRLINES
Reservations Phone: 1.800.465.2327
Airline Code JV
www.bearskinairlines.com
CALM AIR
Reservations Phone: 1.800.839.2256
Airline Code MO
www.calmair.com
CANADIAN NORTH
Reservations Phone:
1-800-661-1505
Airline Code 5T
www.canadiannorth.com
FLAIR AIRLINES
Customer Phone: 204.888.HELP
Reservations:
204.888.BOOK
Airline Code F8
www.flairair.ca
If your airline is not listed above, visit the Winnipeg International Airport Airline Page for more information.
Guidelines & Restrictions for Packing and Carry-On
To check restrictions regarding permissible items that you can pack or carry on, check Winnipeg International Airport luggage guidelines provided by the Canadian Air Transport Security Authority (CATSA).
If your item is not mentioned in the list, you can share your queries or a picture of the item with CATSA on CATSA Facebook or CATSA Twitter.
These services are available from 8 a.m. to 4 p.m. (EST), Monday-Friday.
Passenger Screening Experience
CATSA strives to enhance the passenger experience for all travellers. Therefore, it encourages travellers to provide feedback regarding the screening experience.
For general inquiries, complaints, technical help, or compliments, fill the online feedback form. In case you want to report an incident, make sure you fill the form within 30 days after the incident occurred.
On the other hand, if you have a question that requires an immediate response from CATSA, you can call CATSA at their toll-free number:
You can also contact CATSA representatives through the Twitter account or Facebook account (Monday to Friday, 8 a.m. to 4 p.m. EST) for an immediate response.
Emergency Response Service
Winnipeg International Airport offers an emergency service that is equipped to deal with all kinds of emergencies. These services are available for travellers, airport tenants, and airlines.
For more information regarding Emergency Response Service, contact:
Winnipeg Airports Authority Fire Captain
Phone: 204.987.7835
firecaptain@waa.ca
Car Rentals and Valet Reservations
The airport has four car rental counters. All of them are located in the Main Level of the 4-level Parkade. You can contact the car rentals using the following contact information.
For valet reservation or making amends to your valet reservation, you can call or email the airport valet service:
Phone: 204.774.5897
Phone (toll-free): 1.888.286.1083
Email: valet@waa.ca
You can also calculate the parking price here.
Social Media Handles
You can follow the social media handles of the airport to stay updated or reach out to the representatives.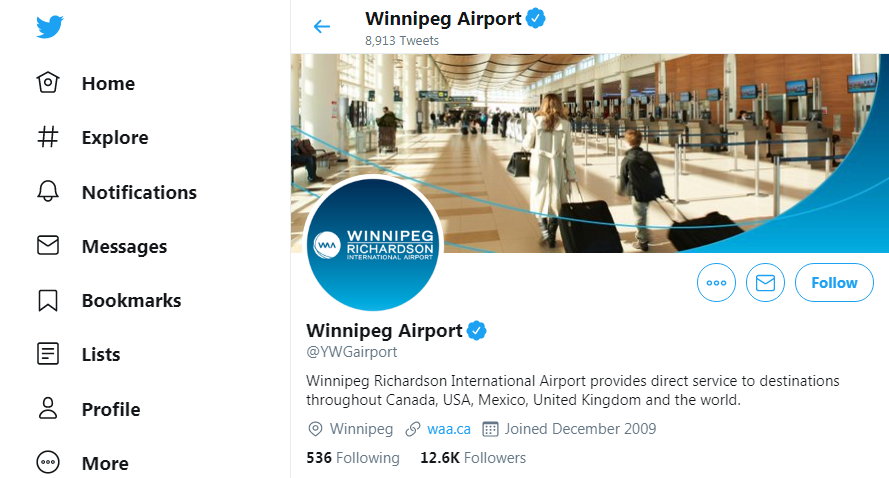 Media Center
If you are media personnel looking to obtain information from WAA, you can contact WAA's Manager of Communications and Public Affairs by dialling:
For other news and media information, visit the Media Center Page on the official website.
Interactive Map
Navigating through airports is not always easy. Therefore, Winnipeg Airport's official website provides detailed, interactive maps for travellers. You can choose to view the map for arrival or departure.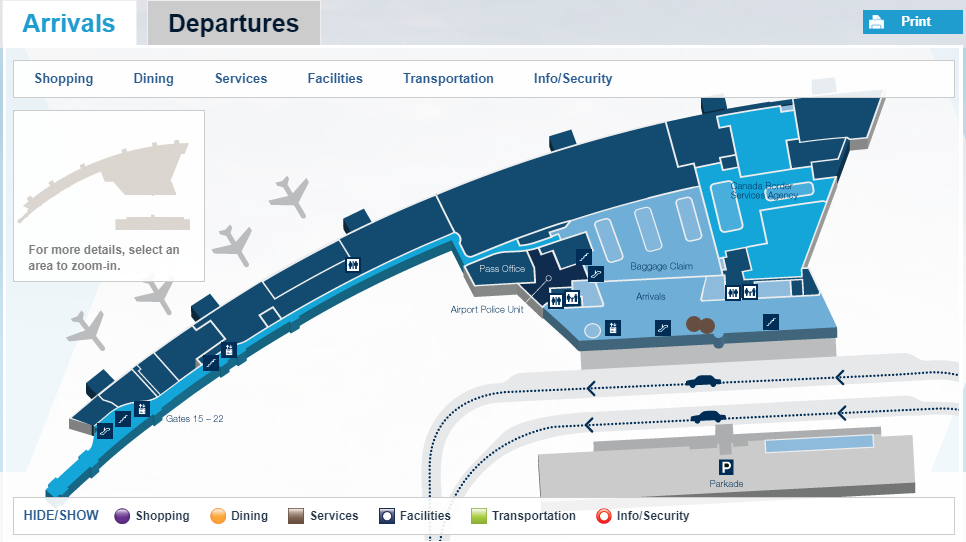 The option to print the map is also available.
The Bottom Line
Winnipeg Airport is one of the busiest, most important airports in Canada. The airport authorities care about travellers and strive to provide the best possible customer care and support options.
The customer care representatives are experienced and responsive. Just make sure you connect with the right department based on your unique needs or requirements to get immediate supports!