WestPark was founded in 2010 with the vision to enrich parking management with a new entrepreneurial spirit and to take customer service in the area to the next level. From its customer-centred parking solutions to a friendly staff attitude, everything demonstrates freshness and innovation.
The company strategically implements and manages parking and transportation solutions, allowing you to book a parking spot anywhere in Canada, from anywhere, anytime. This is made possible by the support of its enthusiastic team, contributing to developing a unique brand built on the pursuit of operational excellence, honesty, and integrity.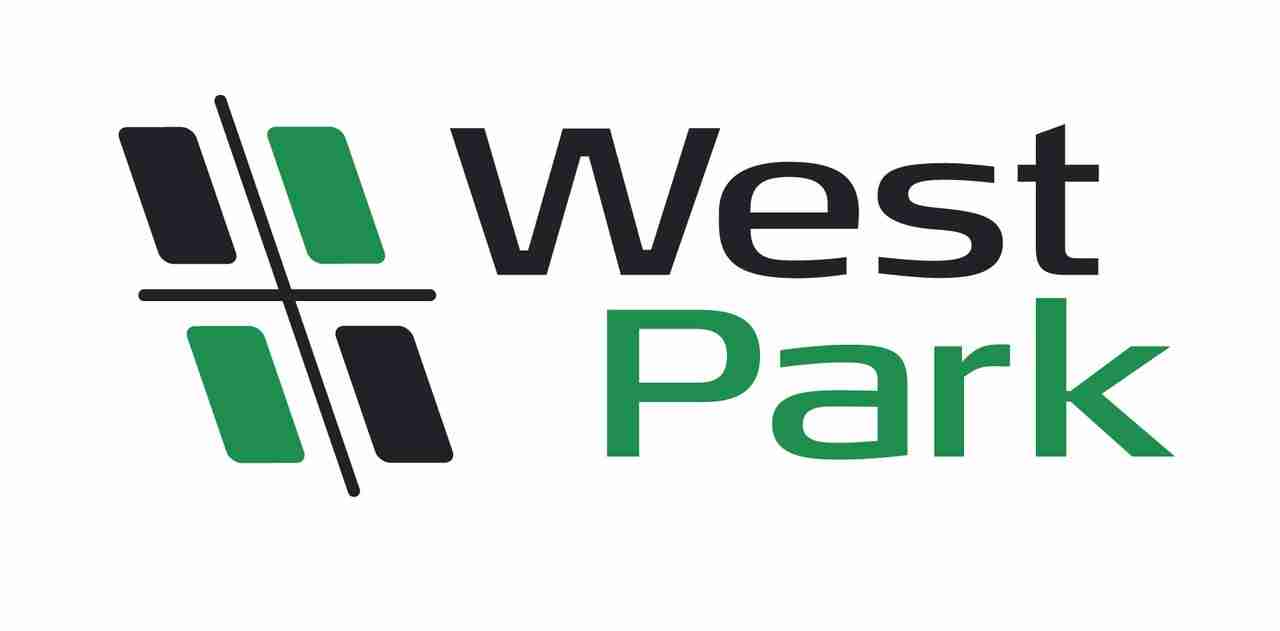 From its inception in Calgary, WestPark has been striving to provide the highest level of customer service to guests and business partners. It's currently racing to expand to other major markets in Western Canada.
This guide will take you through the customer care services at WestPark.
How to Get in Touch with WestPark Customer Care Services
The following sections provide an in-depth idea about customer care services at WestPark:
Finding Parking
Regardless of where you are or where you want to go in Canada, you can book a parking spot online. When you visit the company's official website, you'll see its 'Find my parking' tool that allows you to enter the location where you wish to book parking.
If it's an event that you're planning to attend, you may even enter the name of the venue or the event itself under the relevant tab to find parking vacancies.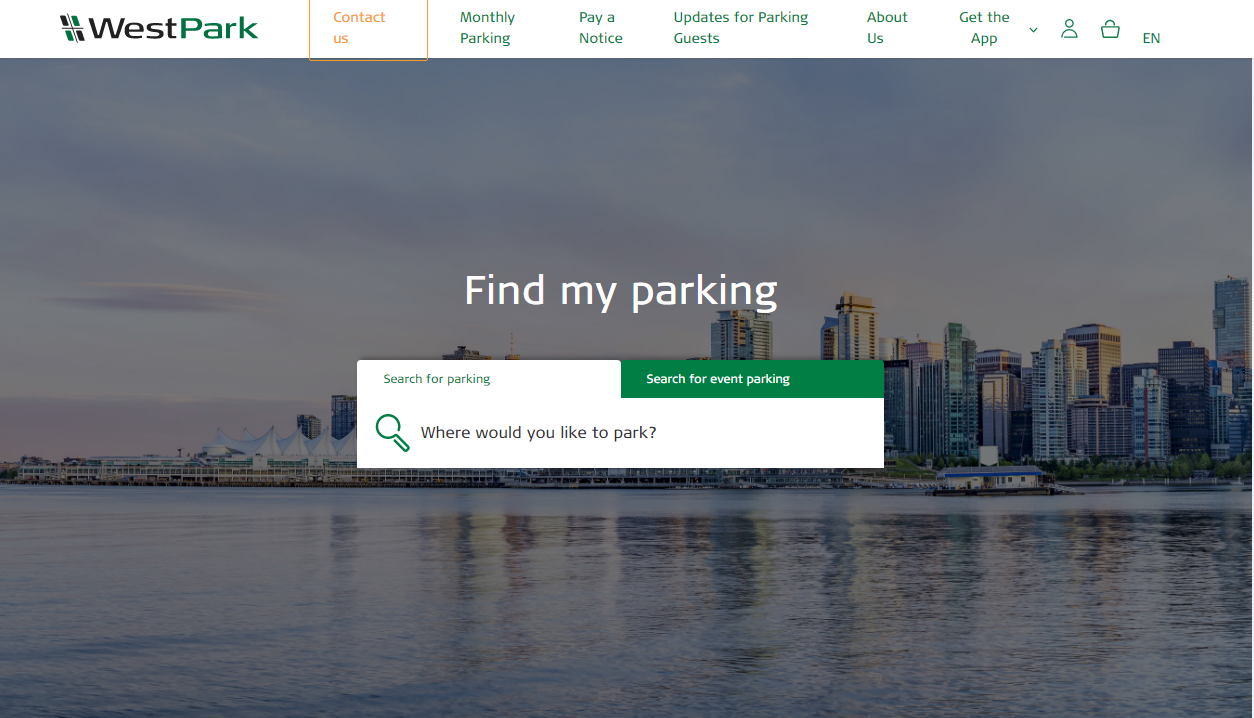 If you wish to book your parking on the go, download the Park Indigo app in your smartphone. WestPark has partnered up with Indigo to simply parking booking and provide an easy payment solution through your phone.
Once you've booked your parking spot, you'll find a pleasant environment and enjoy trouble-free parking for as long as you want.
Contacting WestPark
While you shouldn't face any problems finding critical information through WestPark's official website, there are times when you need to speak to a customer service agent. Perhaps you want to file a complaint, are too tired to navigate the website, or can't find relevant information on your own.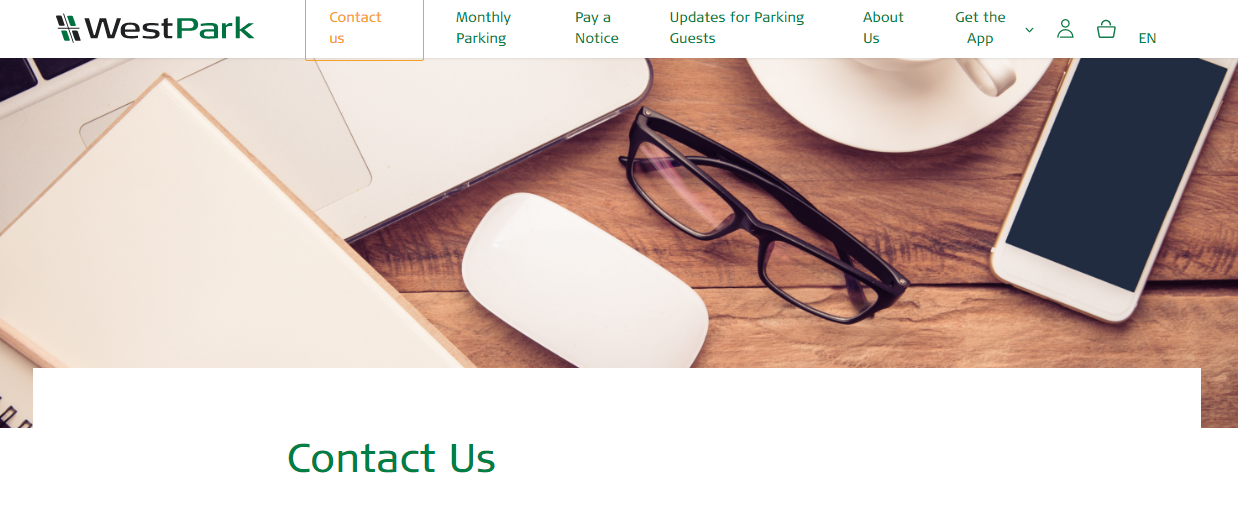 In either case, you can directly dial one of the following contact numbers and email addresses found on the company's 'Contact Us' page:
Vancouver
1800-469-4169 (Toll-Free)
Customer Service: Vancouver@westpark.com
Guest Inquiries: guestservices@westpark.com
Film and Event Bookings: bookings@westpark.com
New Business Inquiries: surayat@westpark.com
Nanaimo
Customer Service: guestservices@westpark.com
Victoria
Customer service: guestservices@westpark.com
Edmonton
Customer service: Edmonton@westpark.com
With the above-stated contact information, you shouldn't have any issues in getting in touch with WestPark's customer service team. Filing complaints and raising queries is considerable easy with WestPark.
Acquiring a Monthly Parking Solution
For those who commute to the office by their own car, WestPark's monthly parking solutions are literally a lifesaver. To meet your regular parking needs and budget, WestPark offers a number of monthly parking passes. You can book an unreserved spot with unlimited in-and-out privileges for a limited time, a parking spot reserved exclusively for you, and more.
Depending on your location, additional monthly parking solutions may also be available. You'll need to inquire about the temporary or short-term parking for discounted and student passes during off-peak hours of the day.
However, monthly parking is available at only selected locations across Greater Vancouver, Vancouver Island, and Northern Alberta. You can easily find the list of locations on the WestPark website's 'monthly parking' page.
Once you've found your desired location, all you need to do is fill out the monthly parking booking form at the bottom of the same page to receive more information about the availability and rates for the parking options.
LinkedIn Business Page
If you're active on LinkedIn, you should get along pretty well with WestPark. Follow 'WestPark Parking Services' on the platform and stay informed about the latest updates about the company and its offerings.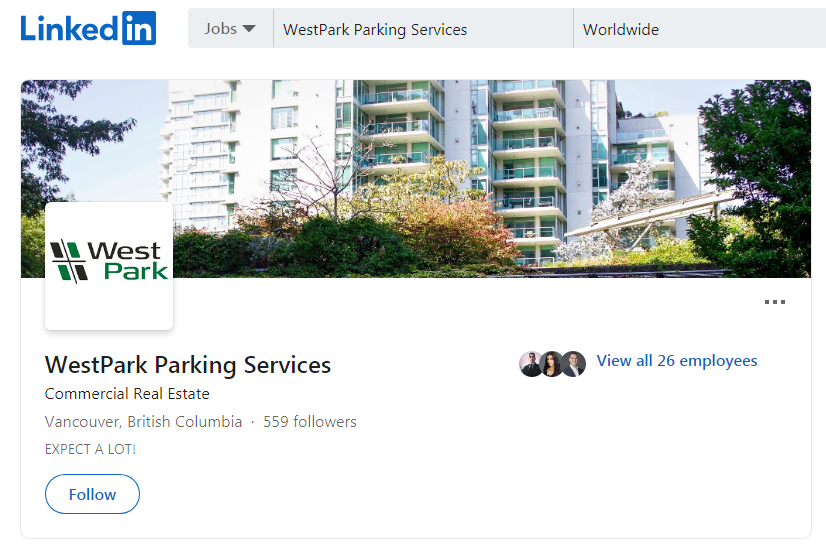 You'll also find out what the company stands for and where it's expanding its parking services. A location you couldn't book parking last week could not be listed, allowing you to book your parking there.
Paying a Notice
As a dependable parking company, WestPark also allows you to pay your notice or citation through its safe and secure online payment system. On its 'Pay a notice' webpage, you have options to pay your recently received Alberta citation or British Columbia Citation.
\Note that a notice can take up to 48 hours to appear on the system. In case it doesn't, notify the company by emailing at noticeinquiry@westpark.com or by directly calling the customer service team.
You may also search your notice manually using the citation search tool provided on the same webpage.
Conclusion
By now, you should have obtained a profound idea about WestPark's customer care services. Based on what we've seen above, you shouldn't face any problems booking a parking spot, signing up for a monthly parking solution, filing a complaint, or even paying a citation.