In 1851, Western Union was born, bearing the name New York and Mississippi Valley Printing Telegraph Company. A century and some decades later, it is the largest money transfer platform, transcending through about two hundred countries worldwide.
The main service offered by the company is money transfer, and this can be done through an agent or on their website. Money is a sensitive commodity and dealing it certainly comes with a myriad of challenges. They range from issues with sending money, the loss of cash during a transaction, and slow online transfers.
For this reason, when using Western Union, you need to have their contact information in order to ask any questions you might have. This article will explain why you might need customer care assistance and how to get it when you live in Canada.
Contacting Western Union in Canada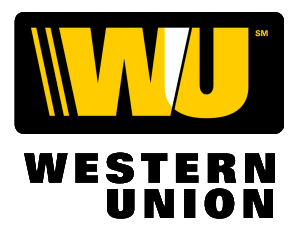 You can do this through a number of ways:
Calling the Toll-Free Number
If you have an issue with either the transfer or receiving of cash and it requires immediate attention, simply call the toll-free number. In Canada, the phone number used to contact Western Union is 1-800-235-000 and you can call it 24 hours every day of the year.
With the number of transactions that take place through Western Union, a lot of people contact the number for help. Therefore, be patient if you are kept on hold for a while.
By Emailing Them
Alternatively, you can write the customer support an email. This is especially where the issue you have does not require immediate attention. In the email, ensure that you explain what you require in a clear manner and preferably, in English. Even though you might be tempted to write long paragraphs due to frustration, it is better to be brief and to the point. This enables the customer support staff handling the matter to understand what the issue is immediately.
You can email them at CustomerCare@westernunion.com. Again, any delays in responding might be due to the large number of emails they receive. You can send the email anytime of the day.
By Mailing Them
Another method through which you can contact the customer service is by mailing them. In the mail, ensure that you have explained what the problem is and what you need them to do. This should again be done briefly and clearly. The address to which you should send the mail is:
Customer Service:
Western Union Financial Services, Inc.
330 Bay Street,
Suite 300,
Toronto, ON,
M5H 2S8
When contacting them via mail, the response might take a bit longer than when using phone or email. Therefore, you are advised to use this avenue when the issue is not urgent. You can send the mail any day of the week.
At their Offices
Now, this might be the ideal solution where you are unable to get a response through all the other avenues. You can visit any Western Union offices near you and have the customer service answer your questions. However, this method works best where you had visited the same office to carry out the money transfer transaction.
There is a large number of Western Union agents and offices all over Canada and you can find the location closest to you on this directory by indicating where you are.
Via Social Media
Another method through which you can contact Western Union's customer care in Canada is through social media. They have both Facebook and Twitter accounts where you can either post your questions or send private messages.
This service is available throughout the day and night and is recommended where the issue you have is relatively urgent. On Facebook, you can find them here and on Twitter, you can get them here. There is a better chance that the response you get here will be quicker than via email or phone.
Frequently Asked Questions
On Canada's Western Union website, there are a number of commonly asked questions that you can go through when you have an issue. These questions highlight the most common issues that Western Union's customers go through and give solutions to deal with these problems.
The main advantage of this method is that you get instant solutions to whatever issue you may have. Its biggest weakness is that it deals with very few problems and more often than not, the customer will not get a solution.
The frequently asked questions by Western Union range from ones about the services offered over the telephone, sending and receiving money, transaction history, and how money transfer is done at agent locations. These are examples of the questions found on the Canadian website.
Using a Customer Contact Form
The customer contact form is available on the website and on it, you must indicate your name, address, and phone number. Other details like products, branches, country, and comment are not necessary but indicating them increases your chances of a clear response. The form can be found online at Western Union's Website and is available 24 hours of the day.
Via Forums
You can also ask questions or post comments of different chat forums. In most cases, the question or issue might not be addressed immediately by Western Union's customer support.
However, the advantage is that other previous and present customers who have gone through the same issue may give you a solution. In unique cases, a Western Union support staff may respond to your question. You should note that this works only where the question is not concerning specific issues with your transactions.
Live Chat
Live Chat is not available on the Canadian website. However, on the international website, you can chat directly with an agent who is online and relay any issues you may have. The Live Chat button can be found here.
Problems on Western Union are common and finding help is necessary. The methods that have been stated above can be used to address any questions you may have. They include calling, emailing, mailing, and even visiting their offices physically. The method you pick is dependent on the urgency and specificity of the problem you have.