Every reputable business must provide excellent customer service to its clients if it wants to stay ahead of the competition. Wayfair is one of the biggest online retailers of home products. Since Wayfair is an Internet-based business, they are well aware of the importance of quality customer service.
There are a couple of ways for you to get in touch with Wayfair. The company is usually very responsive when it comes to dealing with customer inquiries. In case you have a question or complaint, this is how you can reach out to the company.
Reach Wayfair via Phone
The simplest and possibly quickest way to reach this online retailer is by phone. You can scroll down their webpage until you reach the Contact Us section on the right. Click on the 'Call Us' button to reveal the customer service number:
(800) 508-1737.
Wayfair customer service has long hours of operation. While not exactly 24/7, you can call them:
Monday to Friday from 8 a.m. to midnight
Saturday from 8 a.m. to 8 p.m.
Sunday from 9 a.m. to 6 p.m.
The hours are Eastern Standard Time. Wayfair call center works really well and the staff is polite and responsive. Also, you shouldn't be kept on hold for long before you reach a customer service representative.
Creating a Wayfair Account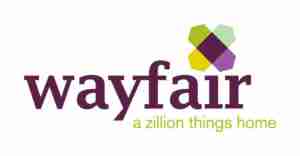 Since Wayfair is an online retailer, you should create an account to help you deal with any potential problems and inquiries.
To create one, just click on the Account option at the top of the company's webpage and select Create a New Account. After you type in your email and password, your account will be immediately created.
Creating a Wayfair account is important because it is required if you want to use the Customer Service section of the webpage. The Customer Service page features the following options:
Track my order
Start a return
My account
Report a damaged item
Help center
Report a bug
You can locate your order by typing the order number or keyword into the search bar. The Returns Centre offers a simple three-step return procedure. There is also quite a comprehensive section regarding the returns policy and regulations. And you can always get additional information by clicking on Help Center.
How to Utilize the Help Center
Wayfair Help Center is the place where you can find all of the information you might be interested in. It offers you the option to Report a Damaged Item, Start a Return, Track Your Package, or Manage Email Subscriptions.
The Help Center also has comprehensive FAQs covering the following categories:
Returns and replacements
Account help
Shipping and tracking
Billing and payment
If the FAQs section isn't helpful, you can always click on the Contact Us button at the bottom of the page. This brings you to the Contact Us menu where you have the following options:
What do you need help with?
Please provide more information
Get help/contact us
When you select one of the categories under the 'What do you need help with' section, you will be asked to provide additional information. If you need help with your order, you should know the order number. In case you want more information about a product, just paste the product URL to get it.
On the other hand, if you want your account information, feedback, or live assistance, you will be directed to the Get Help/ Contact Us section. There are two ways you can get in touch with Wayfair:
If you wish to email Wayfair, enter your name and email, then you can write the inquiry in the 'Other' section. When you finish the email, just click on 'Send Email' and wait until the Wayfair Service Consultant team processes your request. Wayfair processes customer requests within one business day so you shouldn't be waiting for long.
In case you wish to get help from a call center agent, you can always call (800) 508-1737 (previously listed above).
When ask for assistance via Help Center, you are given a Customer Reference number. This number is unique to each customer and you can use it to get a more efficient response to your inquiry. The Customer Reference number is located at the bottom left of the Contact Us page in the Help Center.
Contact Wayfair via Mail
Unfortunately, Wayfair doesn't have any mailing address in Canada. But if you need to send them regular mail, you can try their corporate offices in Boston. This is the address:
Wayfair
Corporate Headquarters
4 Copley Place
Floor 7
Boston, MA 02116
It is advisable to use this address for business inquiries, rather than common customer requests.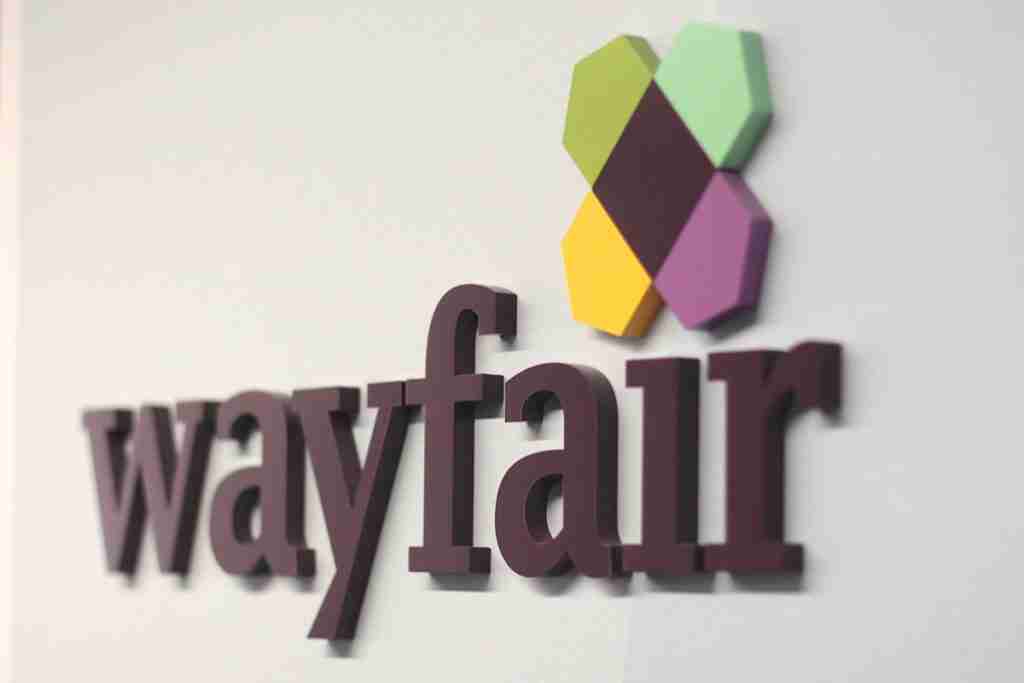 Reach Out to Wayfair on Social Media
Similar to other Internet-based retailers, Wayfair has a huge social media following across multiple platforms. You can get in touch with Wayfair on these social media platforms:
The Wayfair Facebook page has an active community of more than 6.5 million followers. And it is quite easy to reach out to the company via their Facebook page. There is an Ask Wayfair section on the Facebook page and you can choose one of the default questions:
Can I get customer service help?
What forms of payment do you accept?
What are your hours today?
If these are not the questions you are looking for, you can always send the company a custom one. Wayfair is also very responsive in answering customer questions under their Facebook posts.
You can also get an answer to your inquiries on Twitter, Instagram, or Pinterest. On top of that, these platforms are a great place to get some home decor inspiration. You can also learn about Wayfair's current promotions or new arrivals.
To Wrap Up
As you can see, Wayfair is an online retailer that is very easy to get a hold of. Your account page gives you quite a few options to get in touch with the company. It also contains all of the necessary information regarding their products and services.
Since we live in the age of social media, the easiest way to get your questions answered is via the Wayfair Facebook page. And you can always get direct help by calling the company's customer service number.