There's no cheaper place to buy clothing, books, and household goods than at Savers. What? You say you haven't heard of this insanely popular thrift store? Well, that's odd. You know, Savers is one of the most popular second-hand goods stores in America, Canada, and Australia.
This company was founded way back in 1954 and now has well over 300 locations in these three countries. The only reason Canadians probably don't recognize the "Savers" label has to do with the fact that "Savers" stores in the Great White North are called "Value Village." Hey, I know it's confusing, but I didn't make the decision to flip-flop the name, OK? You understand? Alright. Anyway, the next time you're in the market for a real bargain, give your local Savers (or Value Village) a try. You never know what you may find here.
How to get in touch with Value Village (Savers)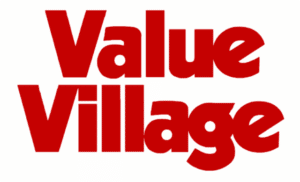 Interestingly, Savers has no toll-free number for a Customer Care division. However, there are plenty of ways you could voice your concerns to the Savers team. The following links will help you get in touch with this popular second-hand store.
There are two main ways to reach Savers via a physical letter. Below you'll find the company's official PO box and headquarters address.
Savers Customer Care
P.O. Box 808
Bellevue, WA 98009
Savers Headquarters
11400 S.E. 6th Street, Suite 220
Bellevue, WA 98004
You can contact Savers' headquarters using the telephone number (425) 462-1515 or the fax number (425) 451-2250.
There are plenty of ways to get in touch with Savers on social media nowadays. First off, Savers has its own Facebook page on this URL. Second, you can follow Savers' tweets on this webpage. And, lastly, you could take a look at Savers' Instagram page by clicking on this link.